This weekend just gone we did a little bit of 3-D carving.I think we were a little adventurous and we were only moderately successful. Did not really have the right cutters but over all I think It came out fair to muddling. I made a blank out of plywood glued up.. 400 mm by 400 mm by 70 odd mm thick, and used a sun face for the template.
Spent a lot of the time scarfing out the waste .. would have been better gluing up a pyramid…. you will figure this out from the photos. [ lucky we had a large surfacing bit for the router to clean out the bulk.] i won't be finishing it as it was just an exercise in what the beast could do. Did ok I think. Less bulk and a different cutter and I think it may have been better?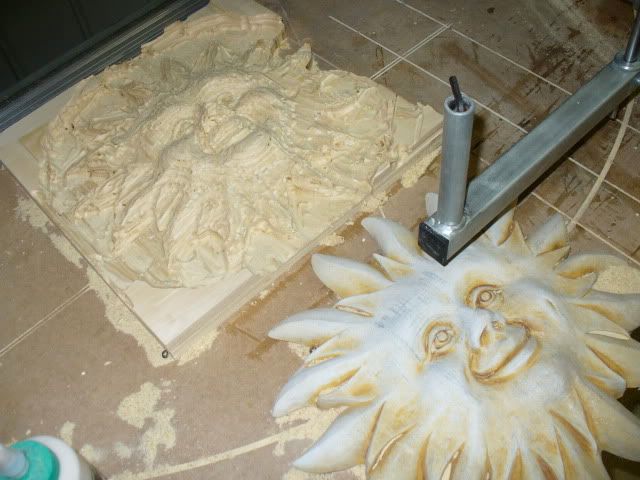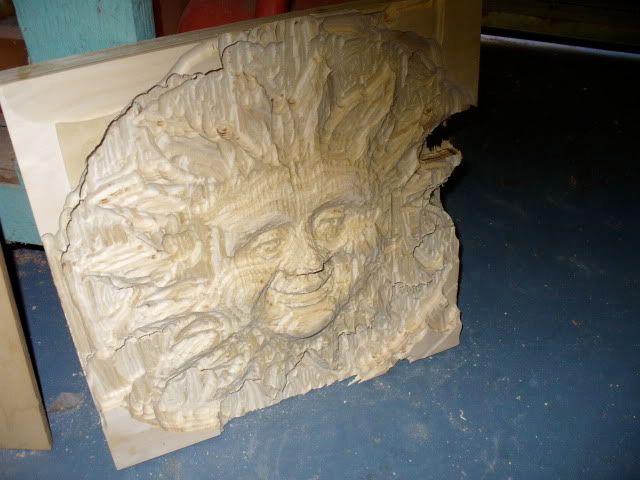 We had a fun day… video taped the sign making, surfaced a gum slab, and had a go at the 3-D carving and don't forget the Barbie and a few sherberts afterwards. All in all a good day for all.
-- Don't drink and use power tools @ lasercreationsbylarry.com.au
---