Hello.. remember me.. lol
So Sorry I have been taking so much time away for my favourite site … Lumberjocks…
Been real busy.. website is now up and running…. lazylarrywoodworks.com.au
and the boards are coming along nearly 50 but no pics yet ,... sorry.. soon … I promise..


This is a work in progress. Needed a sign for the display at the Melbourne Working with Wood show in October…

I was clearing up around the shed and found a 2.5 metre slab of Camphor Laurel that had been out in the weather for a number of years. This slab was not straight or flat or in anyway nice, all grey with weathering, in fact down right ugly. It was clamped to the Torque Work Centre .,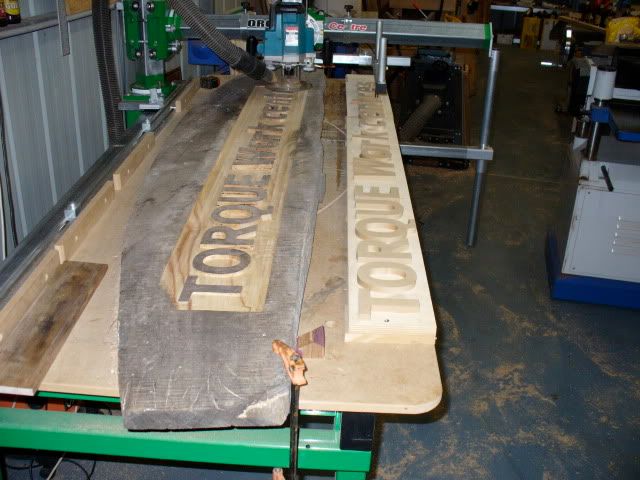 Aaron came down for the day and we glued some cut out letters to a piece of ply wood, and using the copy attachment and a 1/2 straight flute cutter, routed this sign,,


And a little turps to bring out the color.. Any one in Melbourne in October come and have a look..
,Next sign will be for Lazy Larry.,..
This weekend we are going to use the TWC to do some 3D carving. Should be fun.
-- Don't drink and use power tools @ lasercreationsbylarry.com.au
---