HELLO there, morning coffee drinkers.. here is the news from downunder.
Today I took delivery of another 2 pallets of the European Wild Cherry.. had to find space to unload it all.
Managed to unload one pallet before the rain came in… covered the other pallet with a tarpaulin., that took some time from my day. Then the sun came out.. figures hey.
As you may or may not have read ….. I posted a tutorial on how to make a tumbling block board in endgrain.
That took a little of my day to actually make and photograph and then write the blog.. \
So I am telling you what I was going to do and then telling you what I was doing and then telling you what I did, LMAO
Just a recap of the boards that I can count.. by my rools anyway LOL
,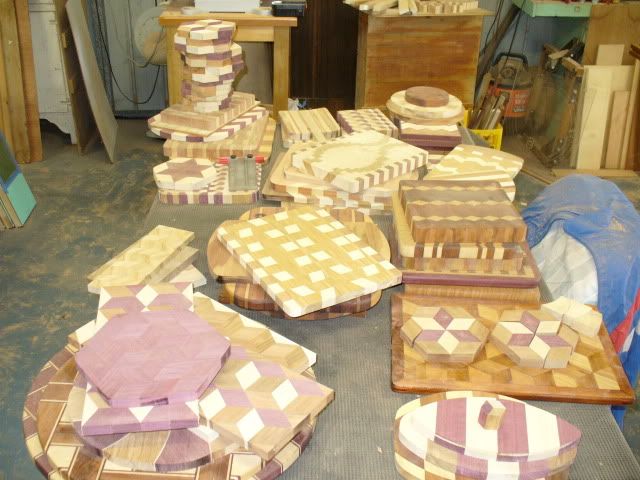 .
.
One Hundred and Fifty is really going to over load the table.. FOFL
.
.


.
The inspirational chair is looking to be in need of inspiration.!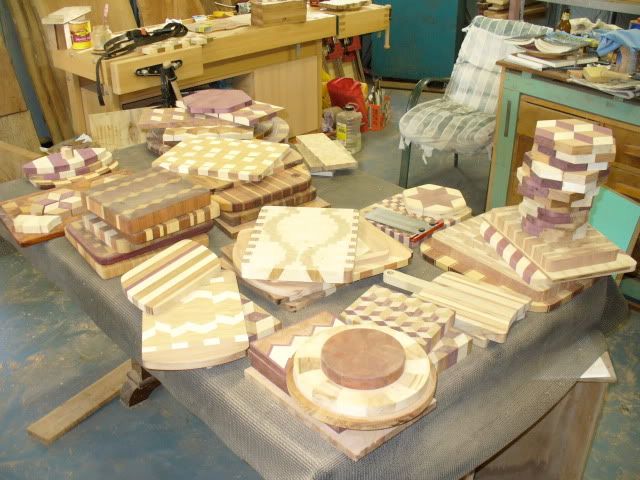 .
And a small peak at some of the other boards on the plan.
.


,Here we have some tapers of European Wild Cherry.. and a glue up.


,This is Queensland Maple with two stripes of Camphor Laurel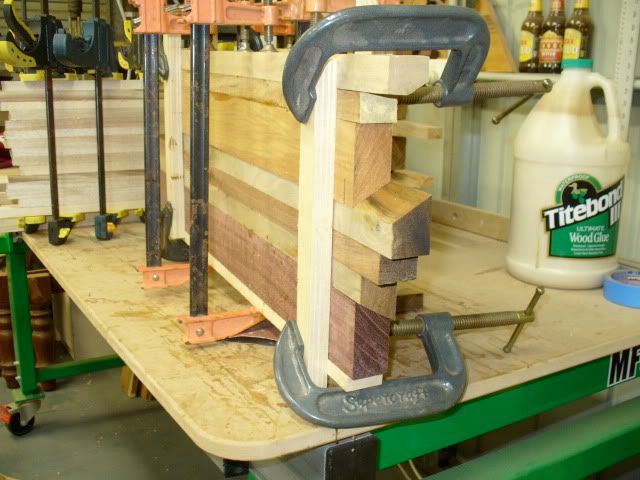 This shows the glue up of the leftovers from the endgrain Tumbling Block project...
This will be endgrain.. cut and roll and maybe rotate.
Larry…
-- Be safe.
---