Just a quick one.,., only spent a little time in the workshop today being Sunday
More of a peak at what I tried to get done today.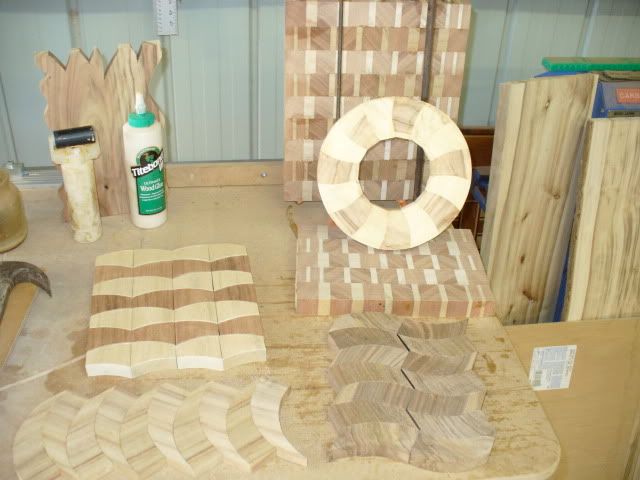 Two endgrain boards glued and clamped.. one sanded.
.

Got a few ideas floated.. mainly using Patrons Jig.
Played around with the shapes cut on the jig.,. by flipping the piece after each cut I changed the shape a little and found that putting side by side I ended up with a ring,,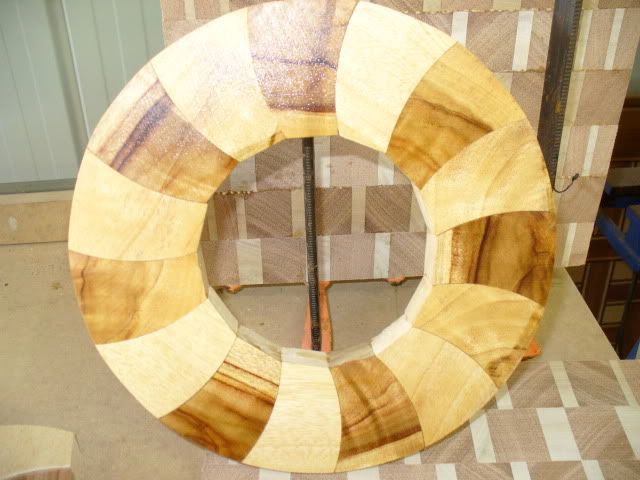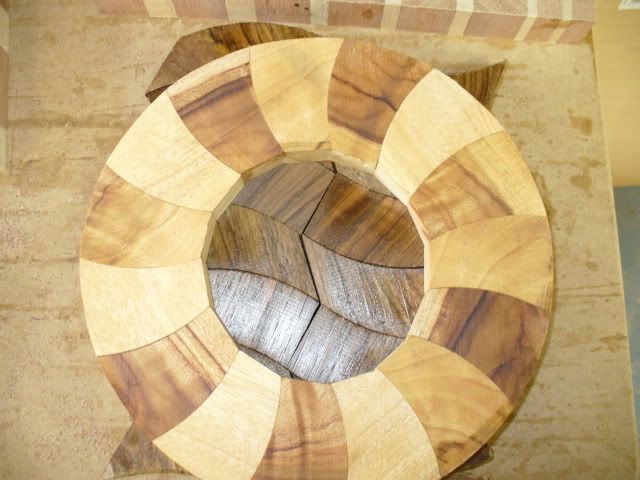 Some other curves that will be made into serving trays or bread boards..
Tassie Blackwood and Silver Ash combo .. kinda looks rounded.
1 Wild Cherry
and 1 Camphor Laurel.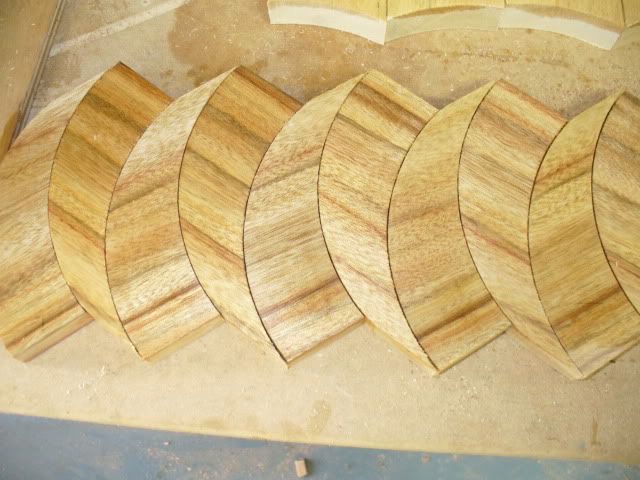 Finally got the curved woven board glued up and then cut it into a circle that I will inset .. similar to the circle of PH into the TB.,, into a square of TB.


NB none of these projects are anyway near finished so they will not be counted until I have them nearer to being finished.
-- Don't drink and use power tools @ lasercreationsbylarry.com.au
---