Hi de ho there neighbor.
I got up this morning.. put on a pair of shorts and a t-shirt and my favouring Japanese safety boots and got back into the saddle.. they say If you fall off a horse get back on,, ok
I have been very busy trying to make up for the small hiccup… ;p
Checked my emails.,., thanks to all the concern guys and gals..
Made a few calls to let a few people know about the new PHONE!
Here is a few pics of the next lot of boards ,,,,,, same deal they are not fully finished.. I will do the finish work all at once.. need a clean shop to make sure no dust..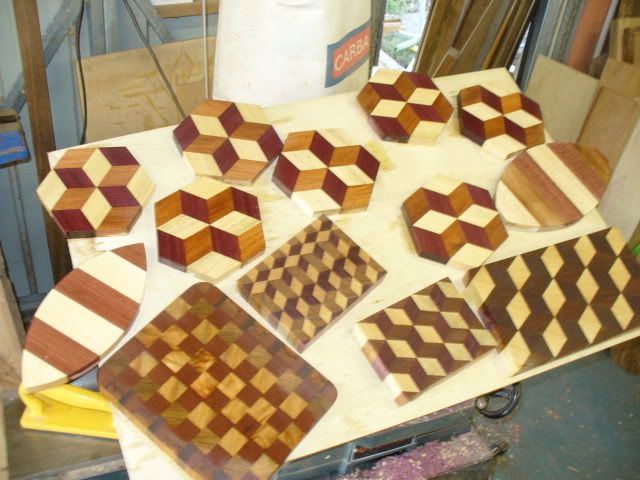 Bottom left is a endgrain butcher block made from Camphor Laurel and Meranti


The three tumbling block boards at the bottom are all endgrain,. various size blocks. SA PH TB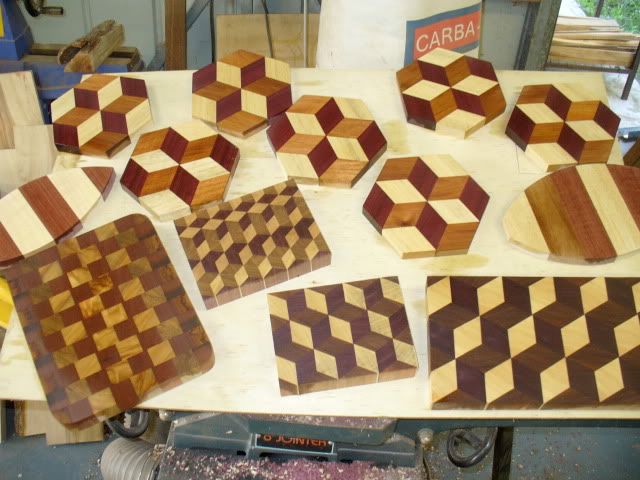 Seven trevits in the Tumbling Block design and 2 football shaped cheese board, make up the rest
..
I would like to put this to you… ... question… can I count them or do I just have them as extras…..I will go by what you think. Also two of them are kinda striped but shaped….tell me what you think….20 if I don"t but 31 If I can..
One new design,,,Tassie Blackwood and Silver Ash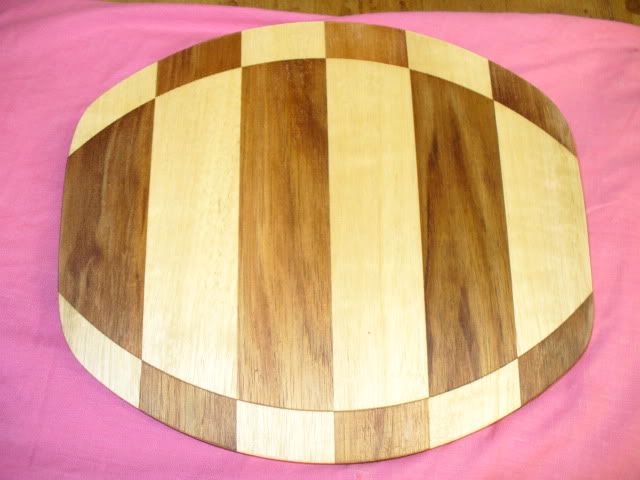 Sneak peak of the next three.


zzz
As you can see, the three stages.. initial glue up.. cut the arcs … glue up
Cool hey
-- Don't drink and use power tools @ lasercreationsbylarry.com.au
---