I finally got the other rack [I bought 2 and put one inside.] into the wood storage area… Went down to my mate Pat's Demolition yard and picked up 3 of the 5 pallets of European Wild Cherry that I had stored there. [These boards are of various length and width and thickness… mainly 2' long. 1 to 2'' thick and up to 4'' wide.] The other 2 are coming tomorrow.
Even though we had them wrapped they were stored outside and they are slightly damp.. oh well the first 4 pallets made it into the wood storage area unscathed. yep 9 all up. We got most of the cherry pieces into the racks. Hopefully will get the rest into storage tomorrow morning,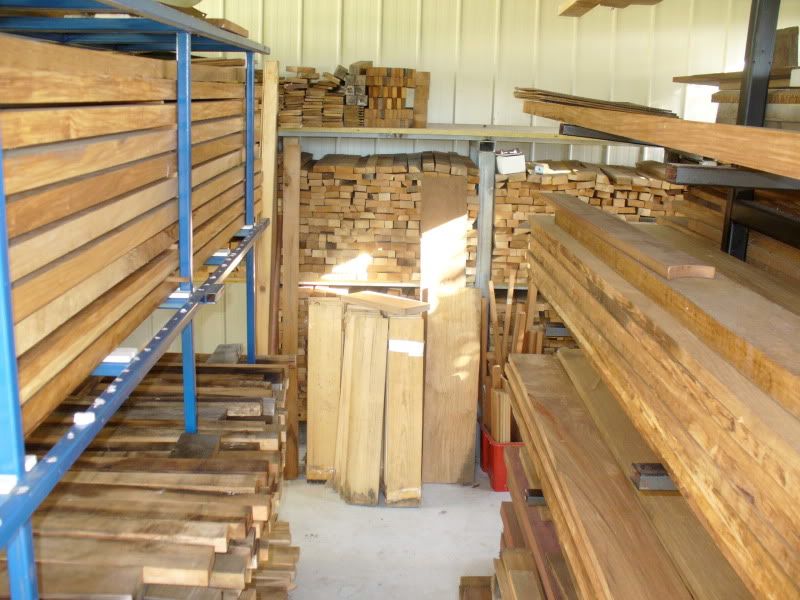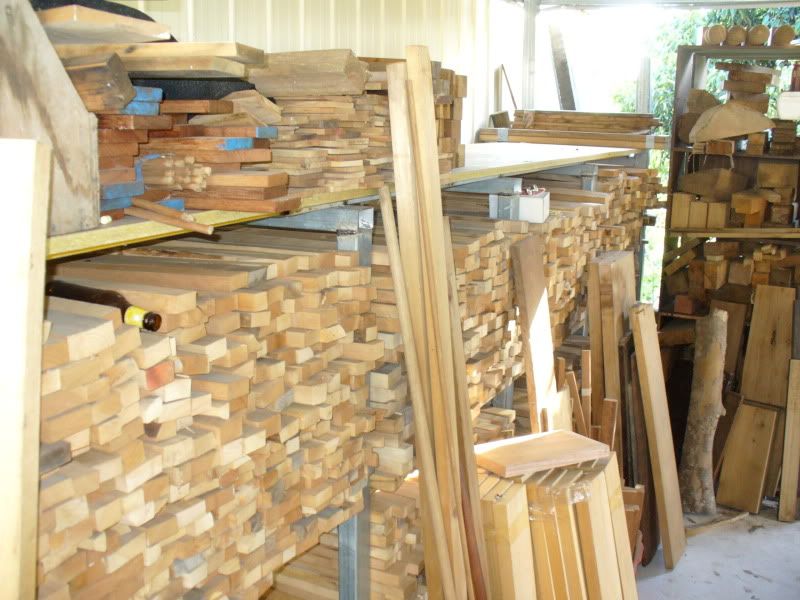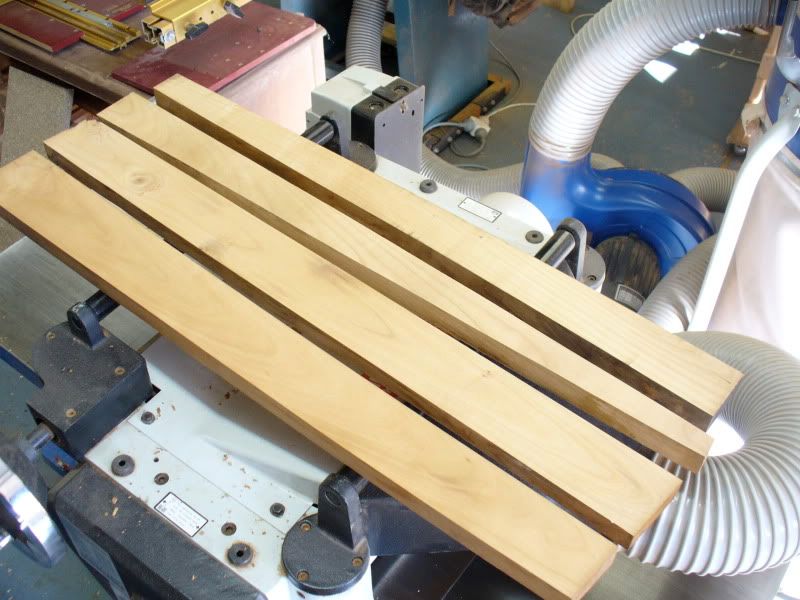 This last pic is of a few pieces dressed.
-- Don't drink and use power tools @ lasercreationsbylarry.com.au
---