As you all know trying to flatten a large endgrain butcher block can be a little tricky.
I use a 16 – 32 drum sander and it is fine for small blocks but this bugger was large and heavy [2 1/2 " thick]. BTW Purple Heart and New Guinea Rosewood
Using the new surfacer head on the router on the the new wee beastie made flattening this block a breeze.
The depth of cut is set and the fore and aft axis is locked while allowing movement sideways. Starting at the front of the block a small pass is made and then the head returned to the starting position and cutter moved towards the back of the table a small amount.. roughly 1 inch or so. Repeat until finished.. only about 5 minutes!
Now that it is flat, a small amount of sanding will finish it up nicely.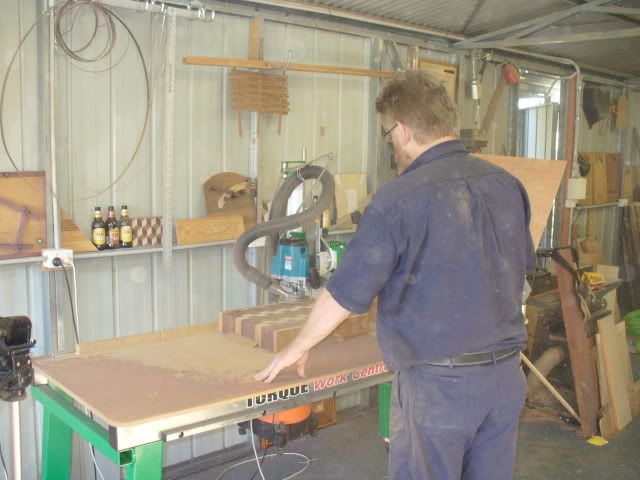 That me/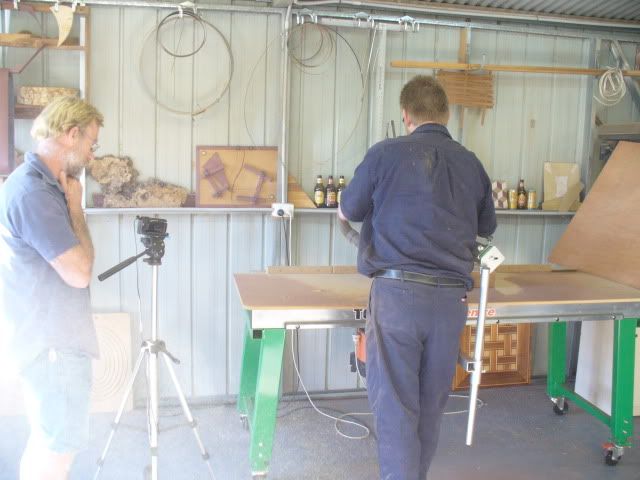 And thats Stuart with the camera.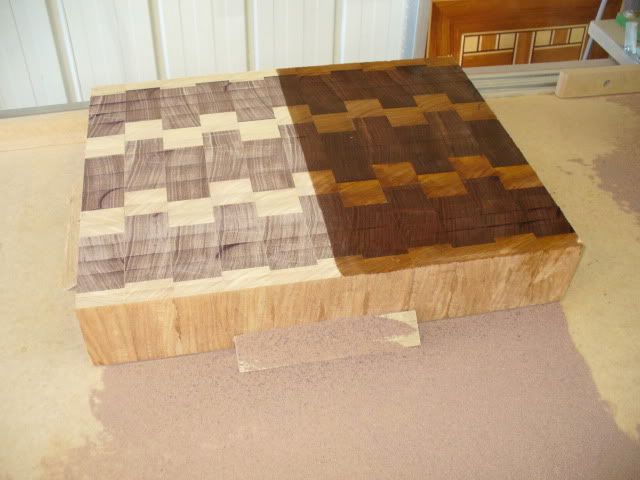 The block is flat and the lines are just marks left by the cutter and do not step up or down.
Just a little moisture to bring out the color and grain.
This cutter made more dust than the vacuum could handle efficiently .. normal use and it is fine.
All these projects will be in video form soon.
-- Don't drink and use power tools @ lasercreationsbylarry.com.au
---