I cut a circle in Purple heart and then wanted to inlay it into a piece of Tasmanian blackwood.
To gauge the circle need to to be cut I fitted the PH on the pin in the table and moved the router to just inside the outer edge. I then locked the X and Y axis.
Drilled a 6 mm hole in the centre of the blackwood and fitted it on the pin in the table. Turned on the router plunged it and rotated the blank.
Then..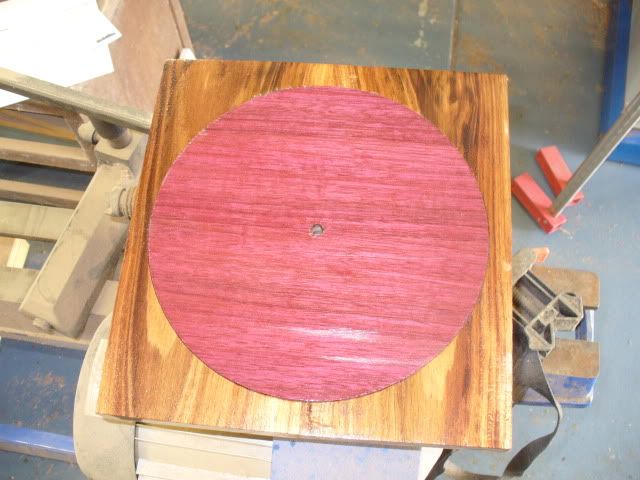 Pushed out the centre and inserted the PH.. fit like a glove… wonderful moment as it was the first time we had attempted it. All these projects are on the DVD and will be posted as video separately as soon as the editing is done.


Now that I know it will work I may be tempted you use my very valuable store of MDF or plywood.
-- Don't drink and use power tools @ lasercreationsbylarry.com.au
---