I bought some nice Glass chess pieces at a garage.. read yard… sale.. lol
Thought I would post some pics of the the Why Do I? board set up for chess..
I think It sets it off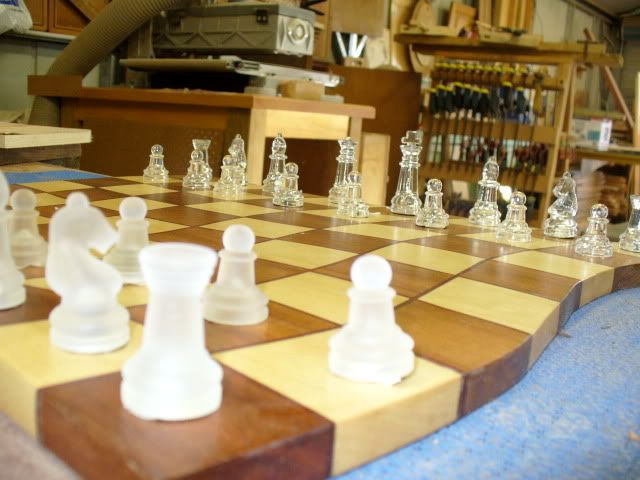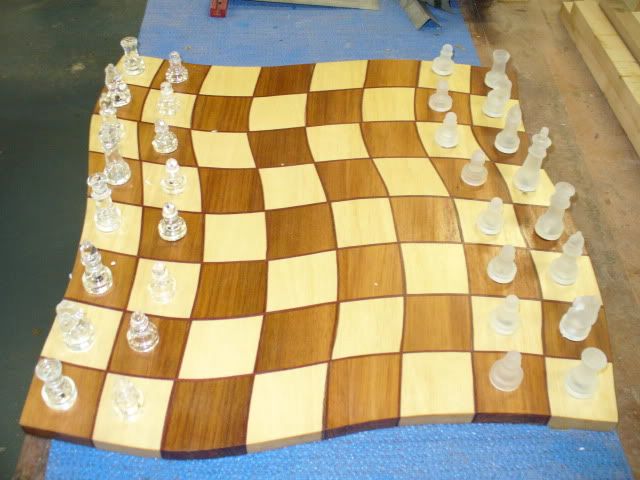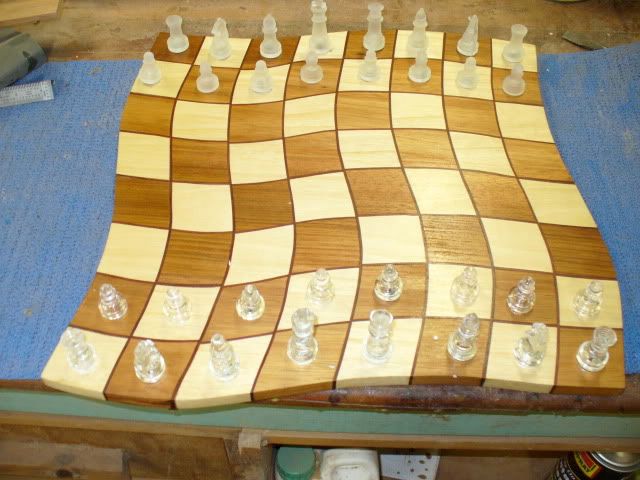 .
I posted here 'cause I wanted to avoid an accusation of reposting the same things twice?
I think that keeping with the theme here I will post pics with shot glasses used as checkers.. lol
Take a piece and take a shot lllooottttssss of fun hey.
Anyone for a game? !!
-- Don't drink and use power tools @ lasercreationsbylarry.com.au
---