Bedroom and bathroom done. I'll start the living room/kitchen remodel in the spring. What to do in the meantime? Make a bed of course.
In my mind… which is where these things always are, the bed will be maple with two large drawers on one side. The head ends will have 3 small cubbies on each side as it is impractical for us to have bedside tables because one side is up against the wall and the other side edges a window. We basically need someplace to put our glasses and watches at bedtime.
A very simple sketch of the side of the bed. The two large squares are drawers and the smaller ones cubbies.

A progression of pictures showing some of the framing. Simply done in spruce. It will be skinned with hard maple. My new favorite wood to work with after making the bathroom fixtures. And it will go well with anything.. like the oak in the bedroom.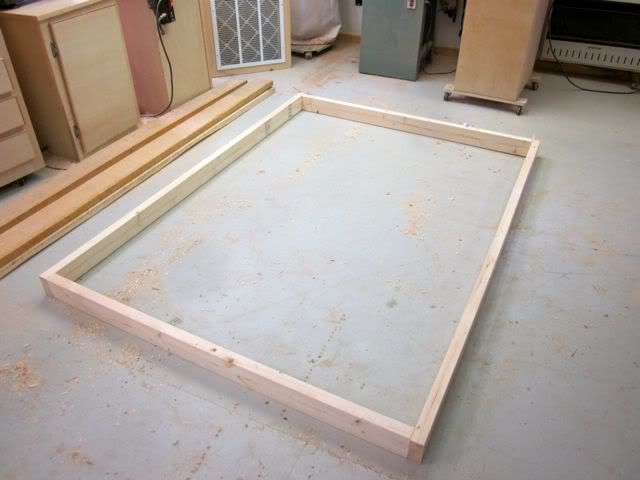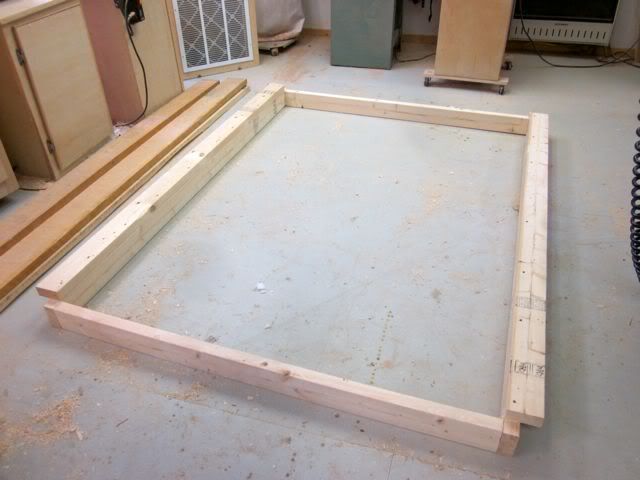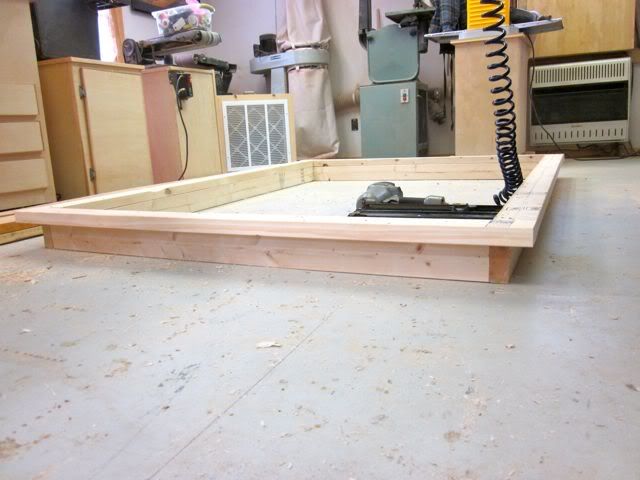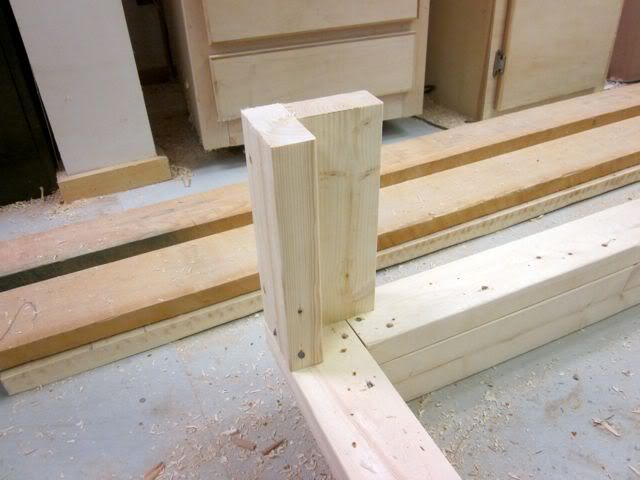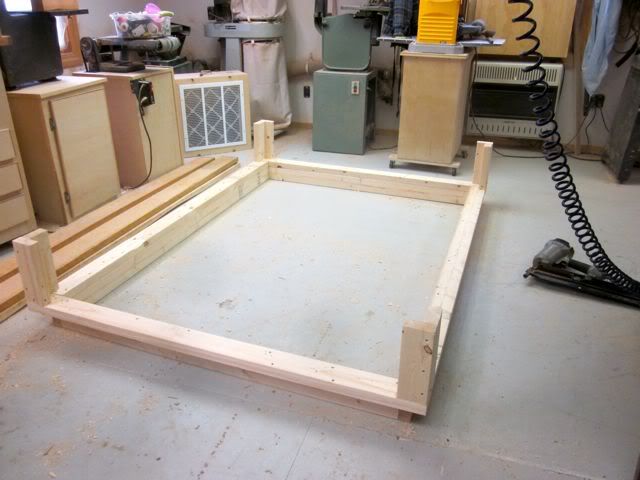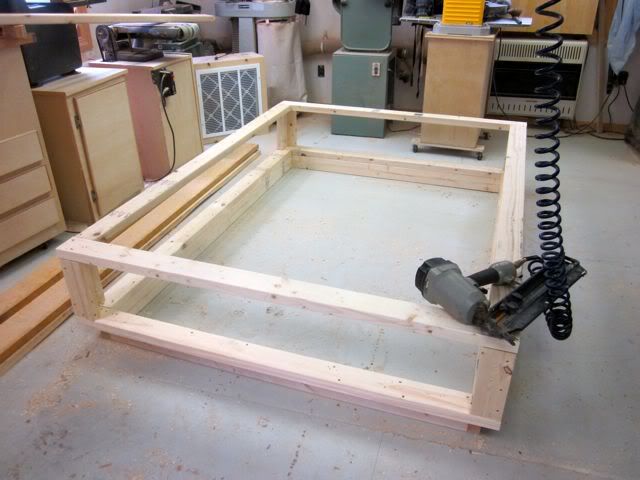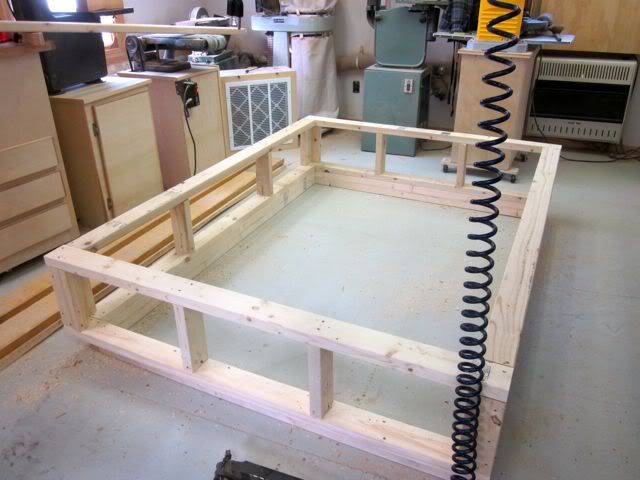 -- The smell of wood, coffee in the cup, the wife let's me do my thing, the lake is peaceful.
---