I know a lot of this is getting away from woodworking. I started the blog so I'll try and finish it in a few big chunks as some people are still following it.
I managed to finish the electrical conduit frame and put up the canopy. It will rain tomorrow and will be windy so we'll see how it fairs. I expect it will do fine. It's pretty sturdy.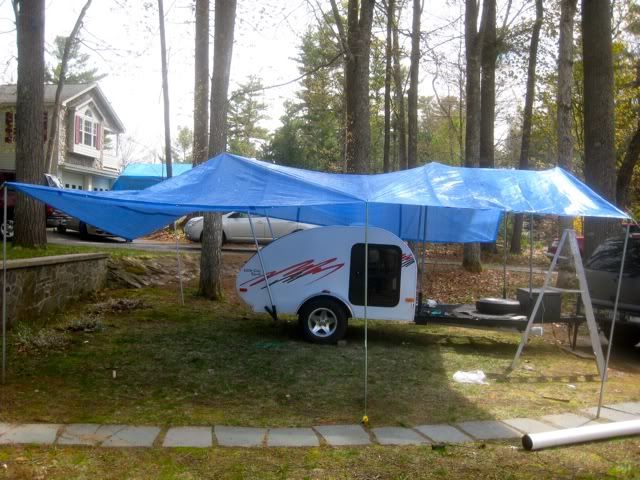 As you can see the pipes fit together like an erector set. I welded four posts on the front platform that will act as a fenced in area when I string a rope through the eyelets welded to them. The conduit slips into each of these posts. The rear of the camper has posts welded on at an angle so that when I open the galley hatch in the back it will be covered for cooking.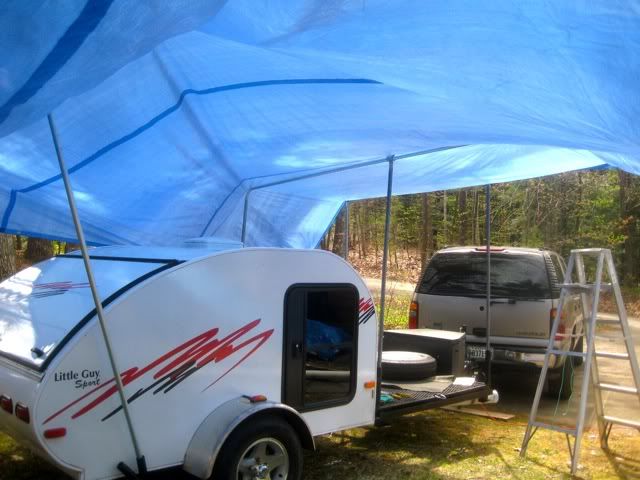 I put some plastic tubing on the ends of the pipe so that the canopy wouldn't be torn. I also plan on having a smaller 10×10 tarp that will attach to four of the pipes for a quick overnight setup.
-- The smell of wood, coffee in the cup, the wife let's me do my thing, the lake is peaceful.
---