I was thinking today (no, not more sanding this time, just thinking) about the project I suggested last week to go to see the processes involved in bringing our exotic hardwoods from the Amazon forests to our workbenches. It occurred to me that some of you may be interested in seeing some of the pictures that I took this summer. They might make it a bit easier to actually visualize what I was talking about.
First, though, you may recall that I mentioned that there were snakes and insects in the jungle, but, to be fair, most of the inhabitants there are much friendlier. For example this monkey was happy to just hang out in my presence and seemed to be as curious about me as I was about him. He really enjoyed being held, hugging my arm, and licking my wrist. No threat, no drama, just peaceful and happy.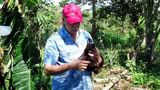 One of the smallest of the log rafts I have seen. This one was headed upstream on one of the Amazon tributaries for some reason and needed two boats to pull it. The current is really strong there and, I think, must make it a lot more difficult for folks to get around. The local residents use the river for travel almost exclusively since there are no roads outside of the city.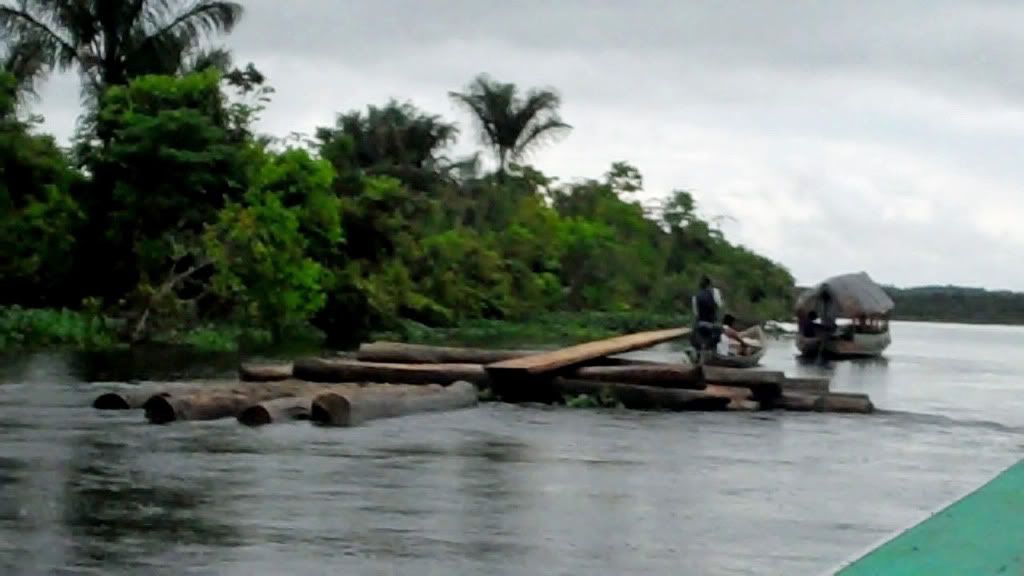 Here is a closer view of the logs in the raft above. Anyone have any guesses about the kinds of wood in this pile? I certainly draw a blank in that department so I'll have someone knowledgeable give us some lectures when we go.
-- David
---