Interesting you would ask such a random question! I suppose there could be several answers to this question though… but here's mine.
if you arrange them just so, they will look a little like this: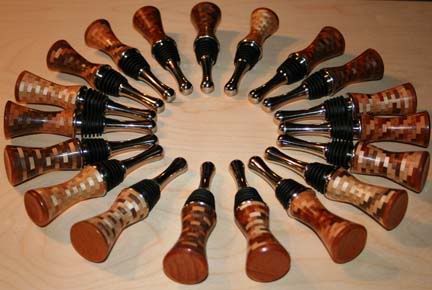 This project has pretty much consumed me for the majority of this year. I'm not complaining though. I've learned a ton about myself while putting these bottle stoppers together.
I'm currnently in the process of ensuring that the next time I post 2299 segments after turing there are far fewer bottle stoppers displayed!
Stay tuned!
---