I have now completed the benchtop. Two key parts dictated dimensions and part locations: the countertop that I picked up from Ikea, and the large front vise from Lee Valley.
Here is the countertop – solid beech: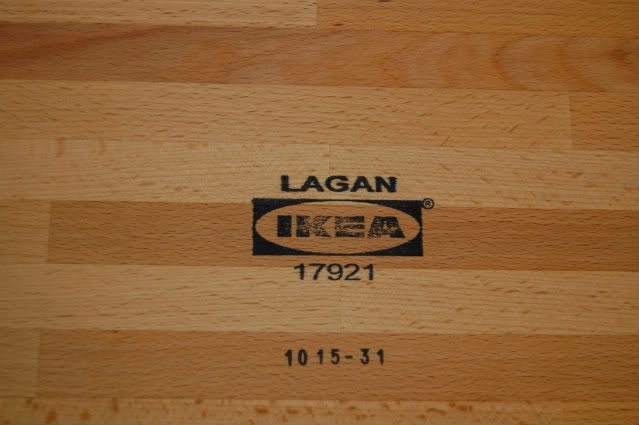 There was a small gap on the underside of the countertop that I filled with epoxy: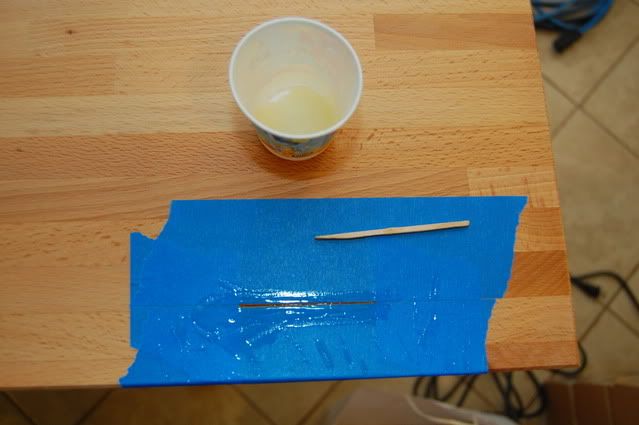 Two pieces of MDF were cut to the same dimension as the countertop. On the underside of one piece of MDF, I layed out where the vise would be along with the legs and apron, then determined where I would want dog holes. Once all of those locations were determined, I laid out a grid for attaching screws.
Next, I alligned the two pieces of MDF and the countertop and put a cabinet maker's triangle on each edge:

I pre-drilled and countersunk some of the screw location holes in the MDF, laminated them together and used screws as clamps. Then, I aligned the MDF lamination with the countertop and drilled pilot holes for the larger screws to attach the MDF to the countertop. Removing the MDF from the countertop, I widened the pilot holes to clearance holes in the MDF and countersunk the holes. To account for any movement in the solid beech top, I slightly widened the clearance holes moving out from the lengthwise mid-line in the MDF. Aligning everything together once more, I sunk in the screws to attach the MDF and countertop together (no glue).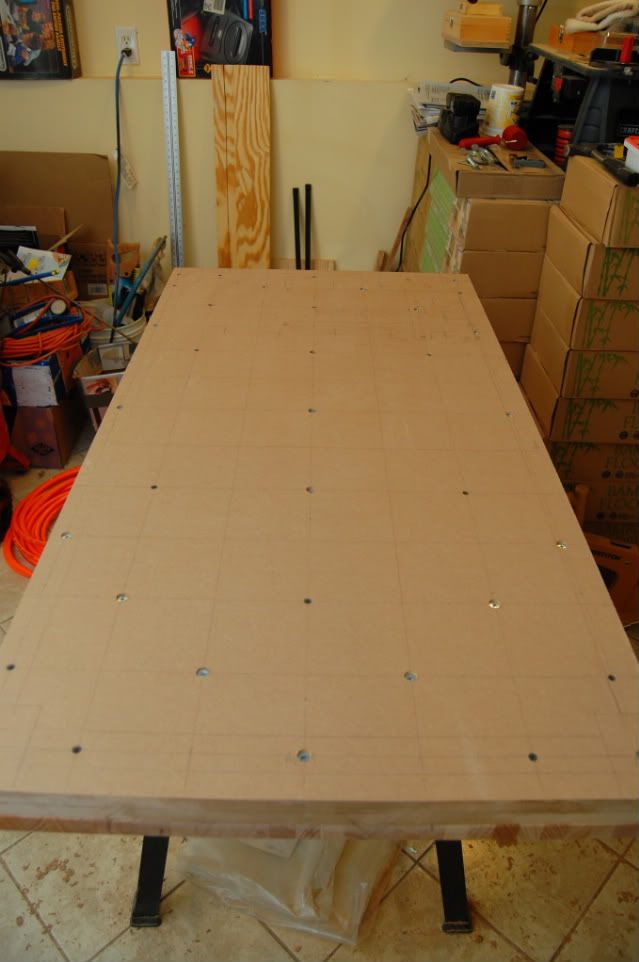 To give the edges a clean look, I added a beech surround to the benchtop, gluing the long edges (beech to beech—no glue on the MDF) and bolting on the short sides. The gluing proved to be interesting as I only have two bar clamps and they aren't quite long enough to span the width of the benchtop. I clamped on some scraps near the ends to help align the edging with the top of the bench and made some quick clamp extenders: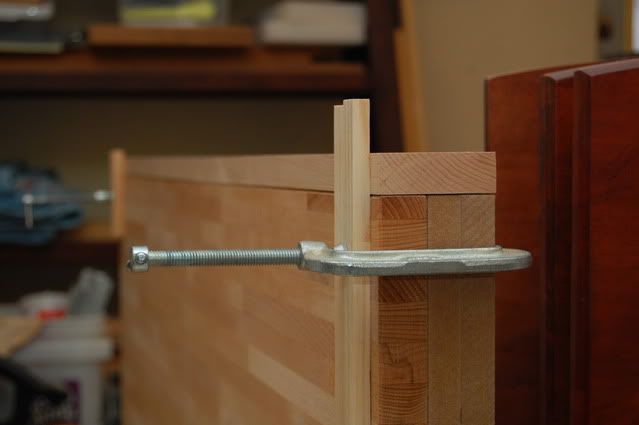 For the short edges, I once again sunk the center bolt straight in, but elongated the holes into slots for the outer bolts to allow for any seasonal expansion:

Here is the wood for the base:

Next up – cutting the legs. Here is the leg stock:

-- Josh, Virginia , http://crossgrain.wordpress.com
---