I recently discovered he joy of using a handplane. While building my workbench I used a small tuned up $9.99 HF plane which worked very well. I then went on to borrow a very rusted Sargent No. 5 that a friend had. After cleaning and tuning that one up I was amazed at how quickly a handplane works. Much faster than sanding.
So I was hooked, I hit ebay I found a Stanley no. 5 and no. 7 for $35 and $30 respectively. Both needed some love and both had broken rear totes. The no. 7 has some grinder marks along on side(hence the price) but I bought them to be users. I used the toilet bowl cleaner and wire brush method for cleaning them up. Both were repainted. The handles that were on them were certainly usable but they made me a little sad. I picked up some maple and a little bit of mahogany, sandwiched them together and this is what I ended up with.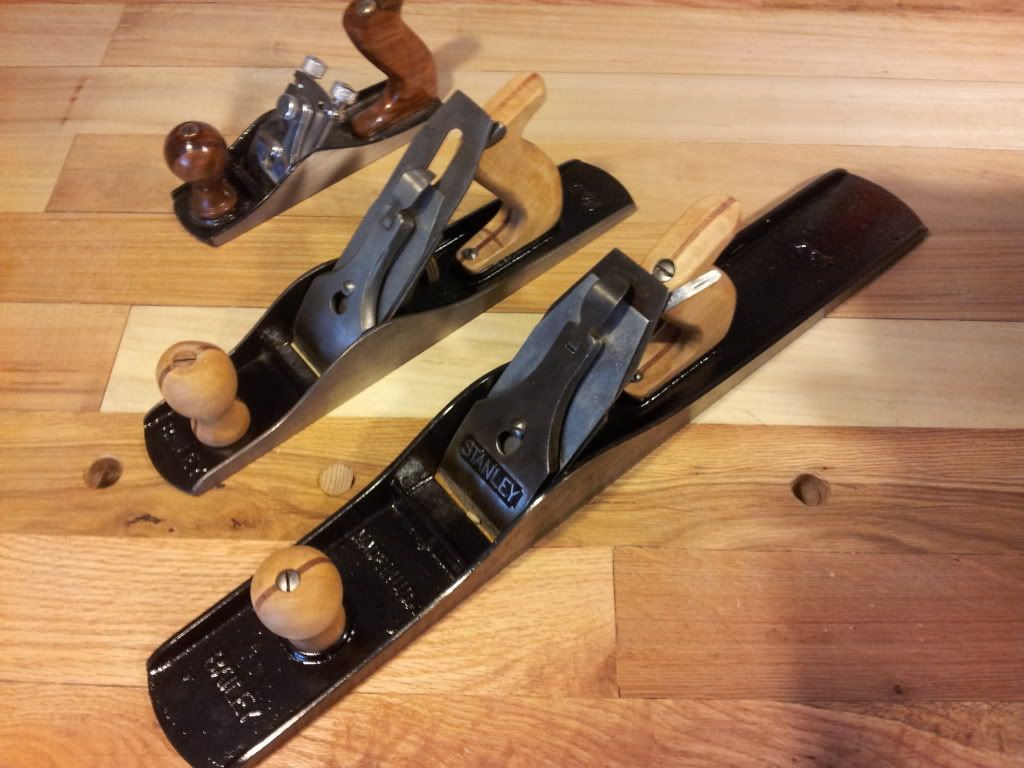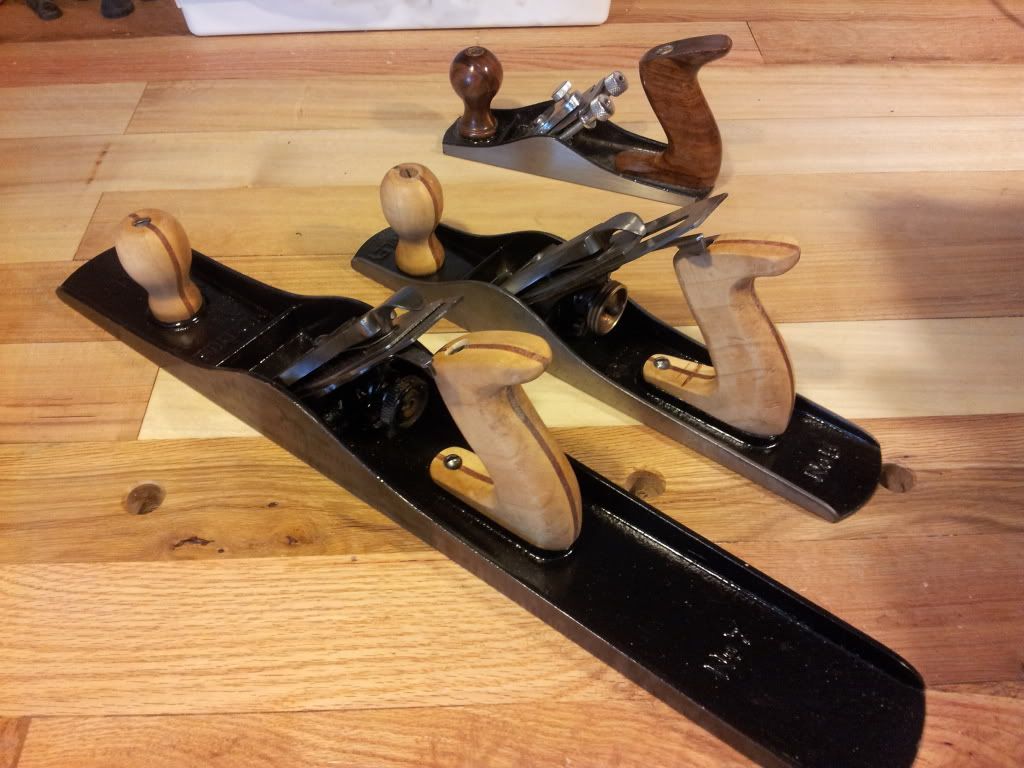 I think they turned out pretty well. The blades still need a little work. I don't know what it is about fixing up old tools that I love. I hate rusty things.
---