That was one of the more satisfying things I've done woodworking. The planing of course. That 5 worked like a dream. I instantly ebayed an old stanley for 30 bucks. I can't wait until ot shows up.
The wagon vise rides in to 3/4 inch dadoes that I put in before glueing up the top. Oak runners are screwed to the sides of the chop. I used a jorgensen 12" veneer press screw that cost $20. With a little wax on the runners, it slides like..something very slippery. The caps I put on the end are placed over 3/4 by 1" tounge and groove. They were then lag bolted into the bench ends. I used 3/8 inch bolts. Even though I predrilled, during the process of removing the wagon vise endcap for tuning, I sheared off one of the bolts. This was removing the bolt! The bolt had been waxed, cheap metal I don't know. Needless to say the rest of the bolt is in there forever.
This was pre bolt-snap. This chop was a little short so I made one a little longer and then used the 5 to smooth it to the top.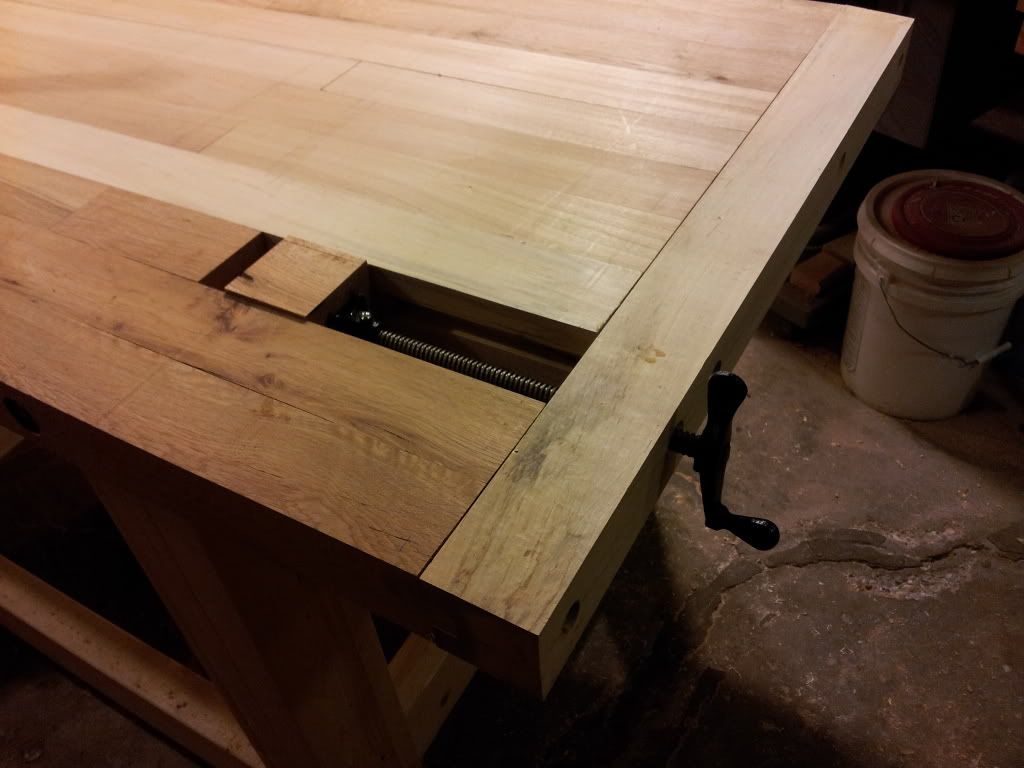 Then it was time to drill some round dog holes with a spade bit which were then chamfered with a router bit. I made a vise handle using 7/8 oak dowel and the ends of the handle with 1-1/8 poplar dowel in which I used a 7/8 forstner bit for the mating hole.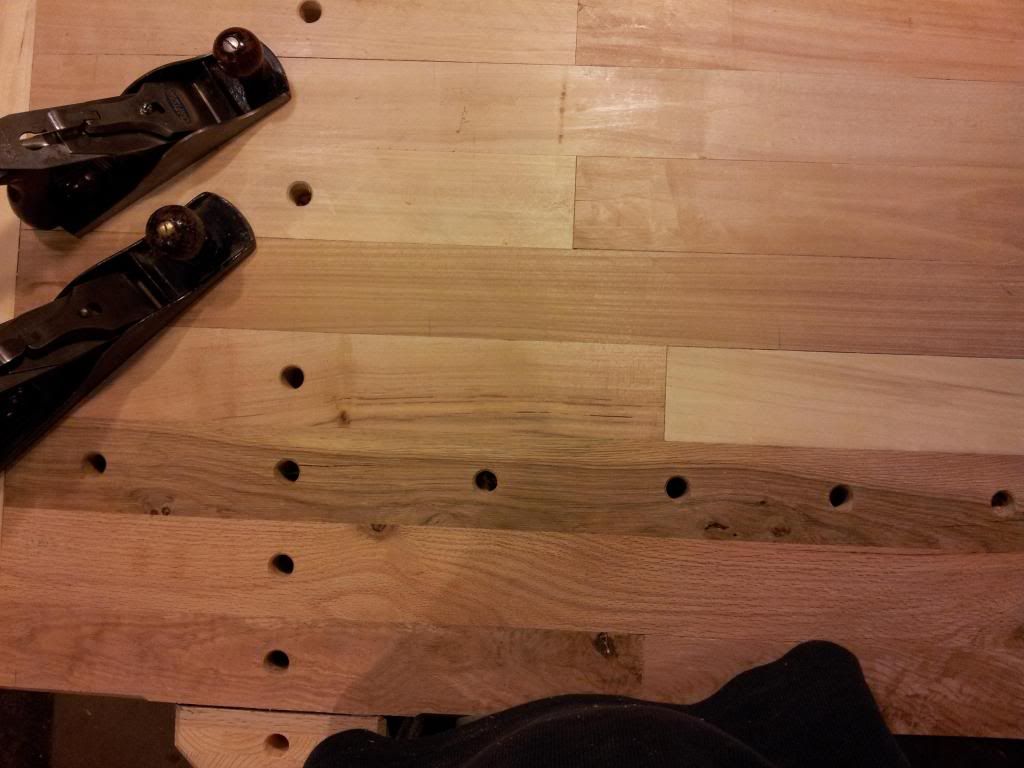 The bottom shelf is a section of my old benchtop and the case came from under the old bench as well.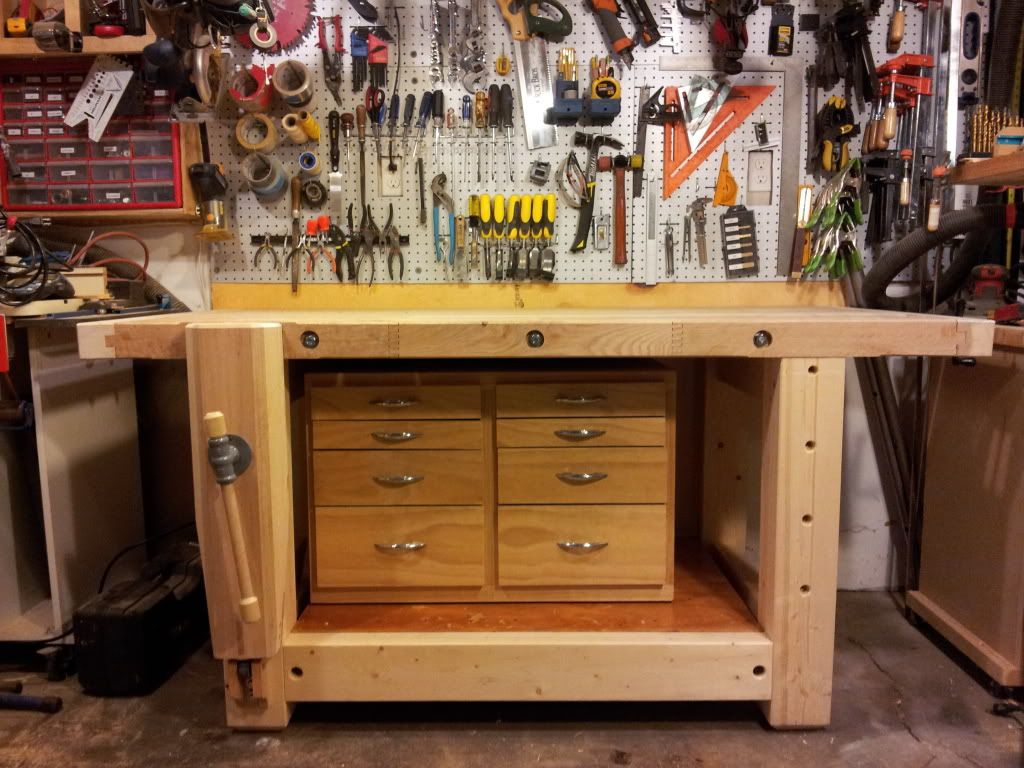 I still need to make a sliding deadman, but that's a fairly simple job. The dado for it was already routed on the underside of the benchtop.
Thanks for looking. There are a lot of imperfections but I'm rpoud of it.
---