I borrowed a friend's #5 Hercules/Sargent plane to smooth the top. It was in rough shape due to a garage fire and Chicago's bravest's prompt and generous water usage. After a little elbow grease and scary sharp.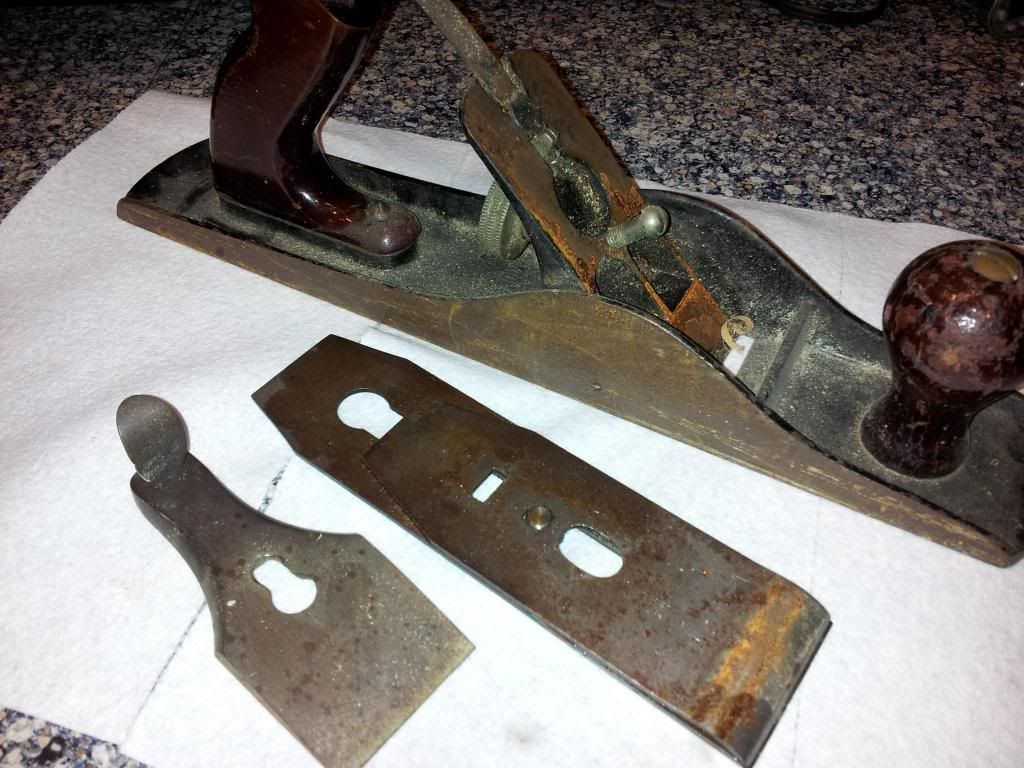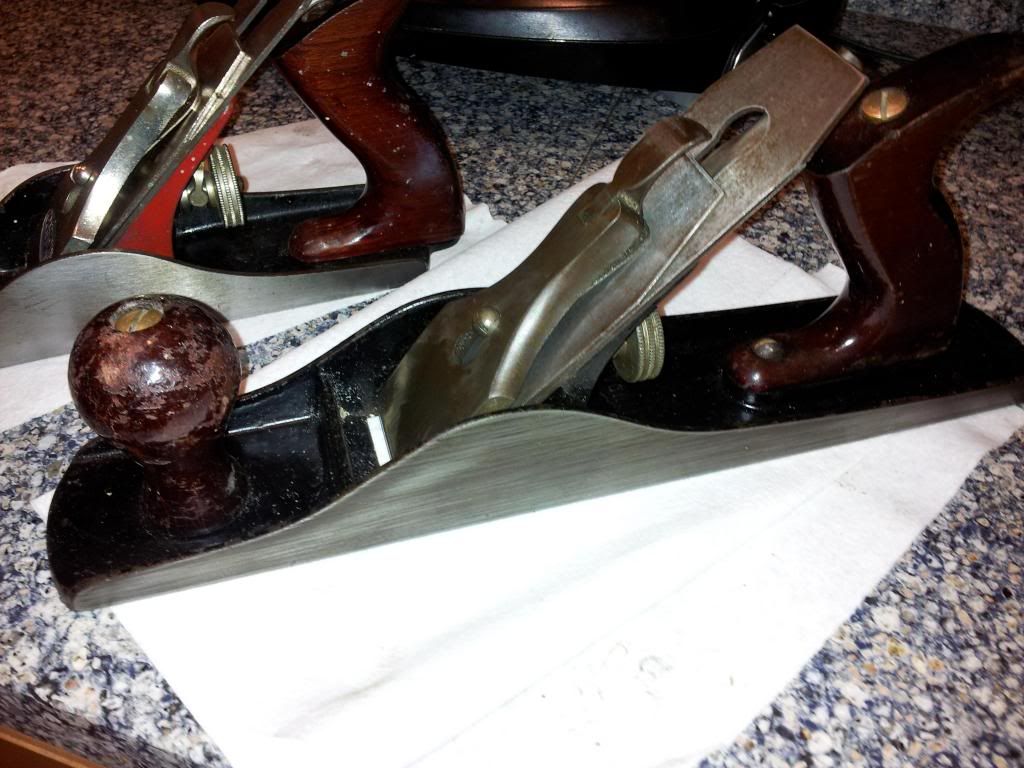 Here's the prerequisite shaving shot.
Wifey has to use the computer back in a few.!
---