The pieces for the top got milled up. Not wanting to by a long piece of oak from the store and needing a long reference piece for the front and rear of the bench I decided to finger joint three pieces of oak for each. You may be able to see it in one of the later pictures.
By the way this project is mostly done and I'm writing this after the fact. I feel a little guilt for never really posting anything.
I used biscuits and a lot of glue and glued the top up in three sections on the bartop in the basement.
The sections which weigh a good 90 lbs each were then fed through the planer again. The final thickness is a hair under three inches. The final width for the top is 33 inches.
Out of the warm basement and into my 15 degree detatched garage again. The SYP was also glued up and milled down to 5×5 for the legs and 2 1/2×5 for the stretchers and rails. I borrowed my dads Delta mortiser and between that and the freud box joint blades on my tablesaw I ended up with 2"and x 3" and 1 1/2" x 3" mortise and tenons on the legs and stretchers. The rails were glued and the stretchers will secured to the legs using rocklers heavy duty cross bolts. I like the ones from veritas and woodpeckers but with rockler you get 8 for $30 vs. 4 for $30 ( I have a friend who will be building bench in the future). I will need to take this bench down at some point in the next 10 yrs.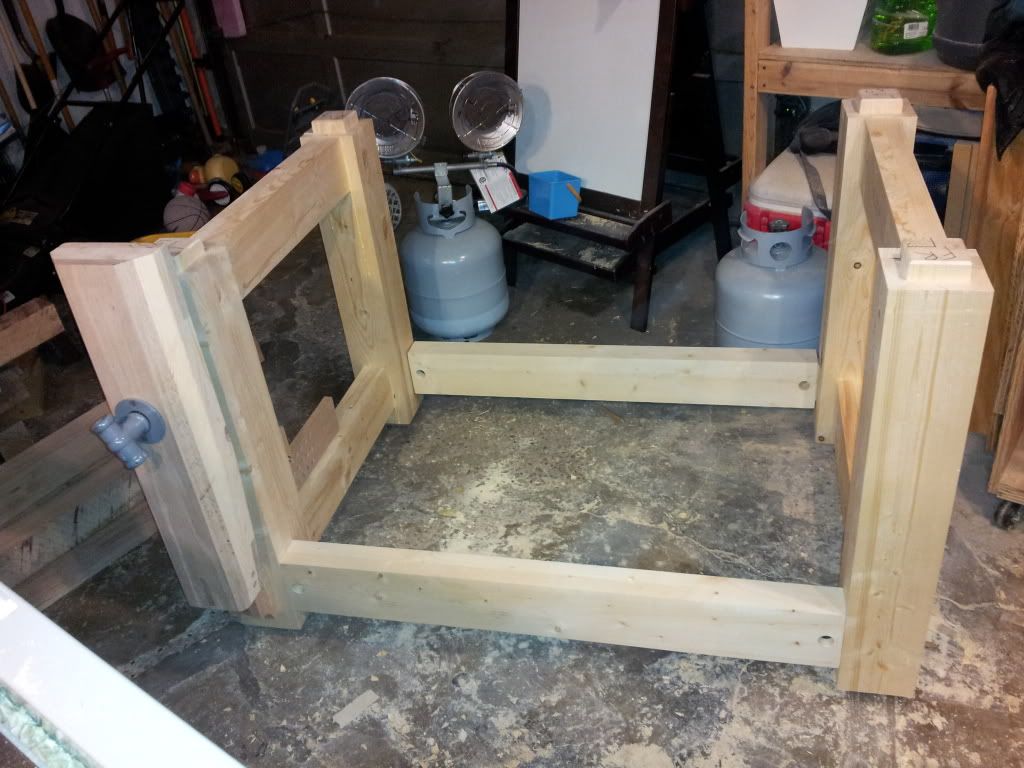 Here is the base along with the leg vise I laminated together. The vise screw came from grandpa's shop via a few of my uncles. I fabricated the rollers for the roller guide from some $2 HF polyurethane casters that i drilled the rivet out of and placed into oak brackets. Shamelessly stolen from benchrafted photos.
Here is the base flipped upside down do that I could mark the mortises in the benchtop to receive the base. The mortises were marked, roughed out with a forstner bit, cleaned up with a straight bit in the router and then chiseled square.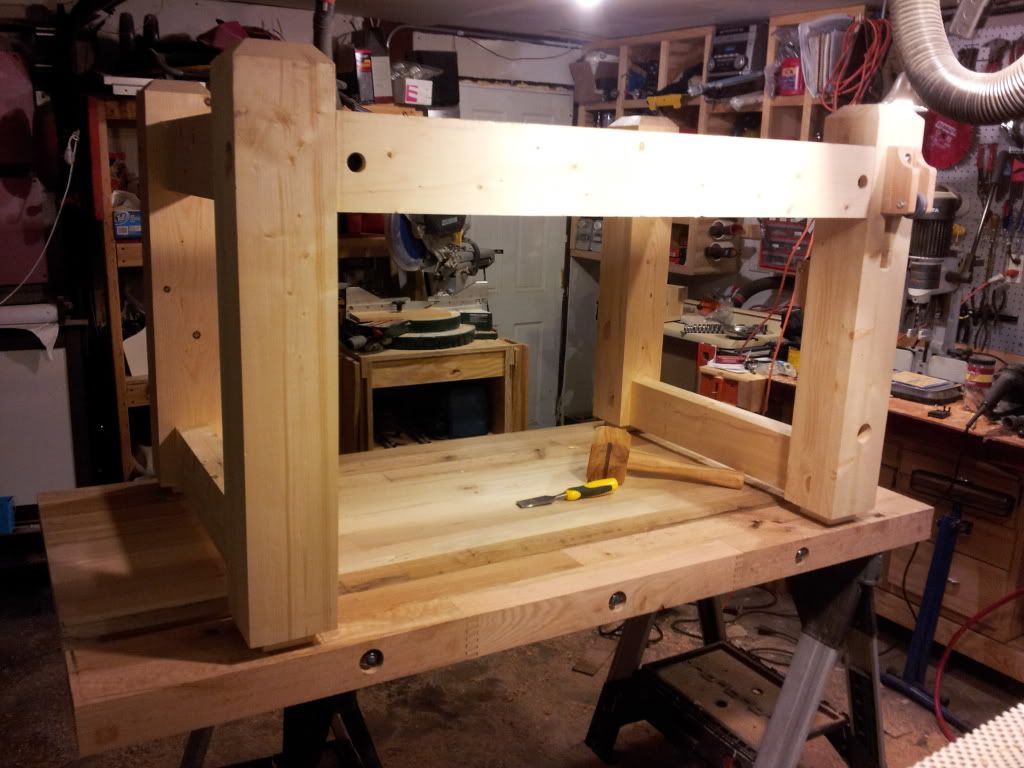 I also used 3 – 1/2 threaded rods in conjunction with dry fit biscuits to connect the three benchtop sections in case I need to take apart the 150 – 175 lb top.
---