Hello all! Let me first just say that I should change my name to The Lurker. I don't post much but I might be tied with some of you for the most page views. I check lumberjocks more times every day than my wife checks facebook.
Though I built a workbech when we first bought our house four years ago (24 hr. workbench), lem with woodI have never been totally satisfied with it. It has served me well but I have serious workbench envy. I'm a hobbyist and make/fix things around the house out of neccesity. More on some of those things later.
My biggest problem (besides patience) when it comes to woodworking is affording the wood. Living in Chicago I don't have easy access to affordable hardwoods. For big projects I drive 1-1/2 hours to a harwood supplier in Wisconsin because the prices are that much cheaper. Skulking around craiglist (material section) I found a gus selling hardwood 4×4 dunnage in 4 ft lengths. For $2 a board (not board foot) I figured I would check it out. I bought $40 worth of boards and after cutting the grey off of the ends (they had been outside for a while) If found that I had half red oak and half poplar?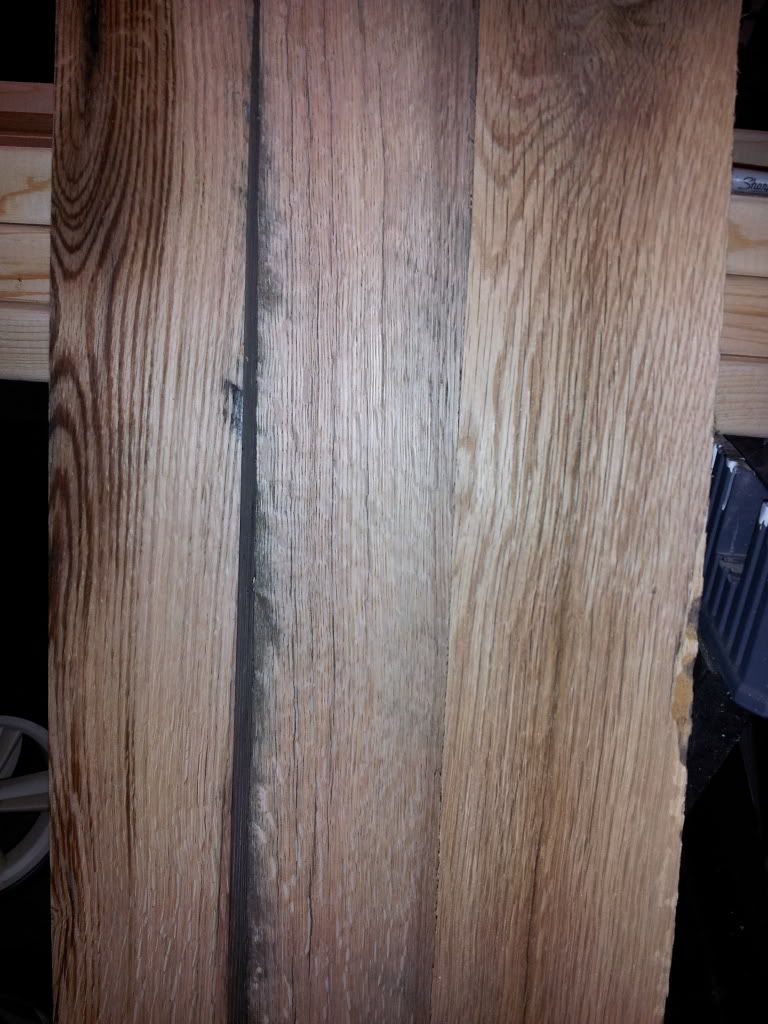 Because of the bowing in some of the boards I decided to use a quickly built router planer jig to surface two sides of each board before running them through a thickness planer. Wood wedges hold the wood tight to the jig fence to square up 2 sides.
For the lehs and stretchers I'm just planning to use laminated SYP which I shelled out another $34 at the big box.
---