Hi everyone! My name is Will and I live in the upstate of SC and among other thinks I'm an amateur woodworker and aspiring lumber-miller. This is my first post on Lumberjocks but I've been following some folks' projects and the forums for a year or so.
About a month ago I took down four VERY large Bradford Pear Trees for my grandfather. It was quite a big job because, like many other ornamental species, Bradford Pear's have very full crowns and therefore many, many branches which I had to dispose of. This past Sunday I finally found the time to start milling some lumber out of the 18" diameter 36" long trunk. (The other three have diameters of 15",20",21", respectively) I decided to just flat/plain saw 8/4 slabs out of the entire log and I was absolutely amazed by the color and figure that I found in this lumber, specifically with the two pieces that passed through the center of the log!
I decided to share this experience to see if anyone else has had experience working with Bradford Pear lumber. In the past few days I have found a few posts regarding trees that folks have acquired but none with any photos of projects in which they have used the lumber. I hope you enjoy the photos and I'd love to know what you think about the wood and any projects ideas that might pop into your head. Also I might be willing to part with some of the slabs if anyone is interested. Just let me know!
Thanks for reading!
Will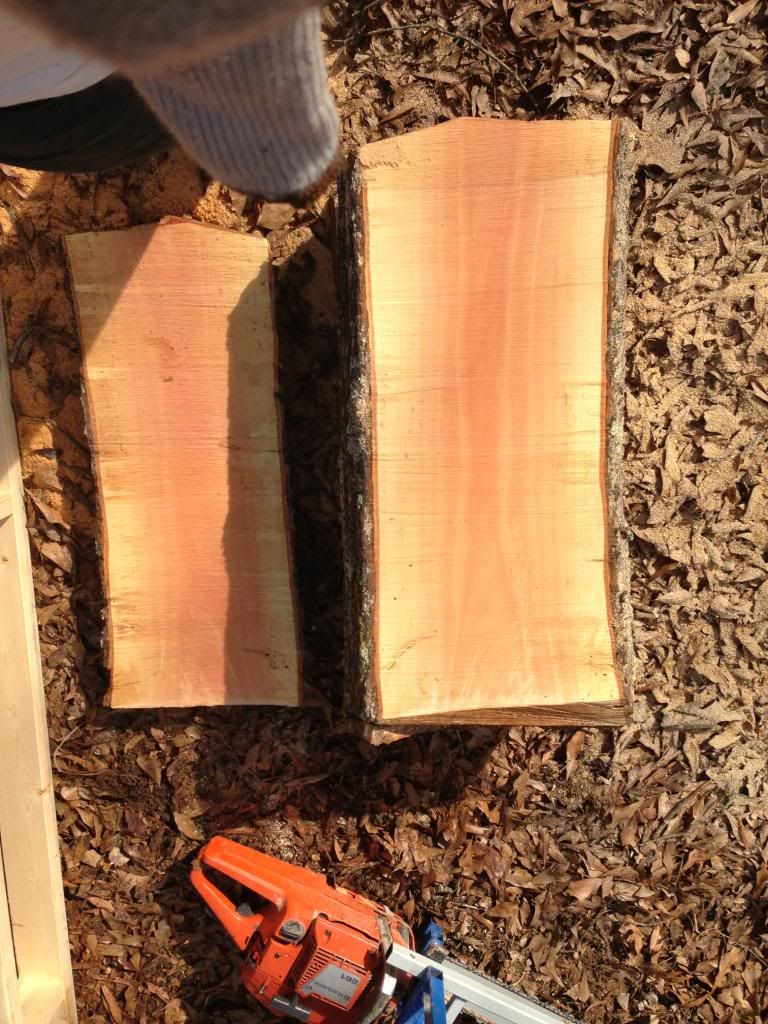 -- Will
---