So, we are all aware of the inherent dangers involved in woodworking, and if you are unaware of these dangers then you really need to pay attention. For those who are a little squeamish then I recommend skipping past the image, there's some blood.
Now, I'll be the first to admit, that of all the possible things that could have happened here, I am very lucky.
This happened about 2 years ago now. I was cutting a thin strip of wood on the table saw, I was using a push stick but I had my left thumb tip on the waste piece in a position that I thought was far enough from the blade, I was paying more attention watching the blade cutting through the top of the piece when I felt a quick tug on my thumb. And I remember thinking to myself, "did that just happen?" Not looking at my thumb I reached down and switched the saw off, then when I looked I saw a small trickle of blood go down my thumb I thought, "yeah, that just happened." And I went and cleaned myself up and bandaged everything. I was more embarrassed than anything else.
I was very lucky in that it only took a bit of skin off and a small part of the nail. It's all healed and looks as if nothing has happened. So, what did I learn from this? Well, it just went to reiterate what I teach my patrons when I run them through the safety course, "Know where your hands are at all times." So, take it from me, always pay attention to your hands, and use a push stick when you're close to the blade.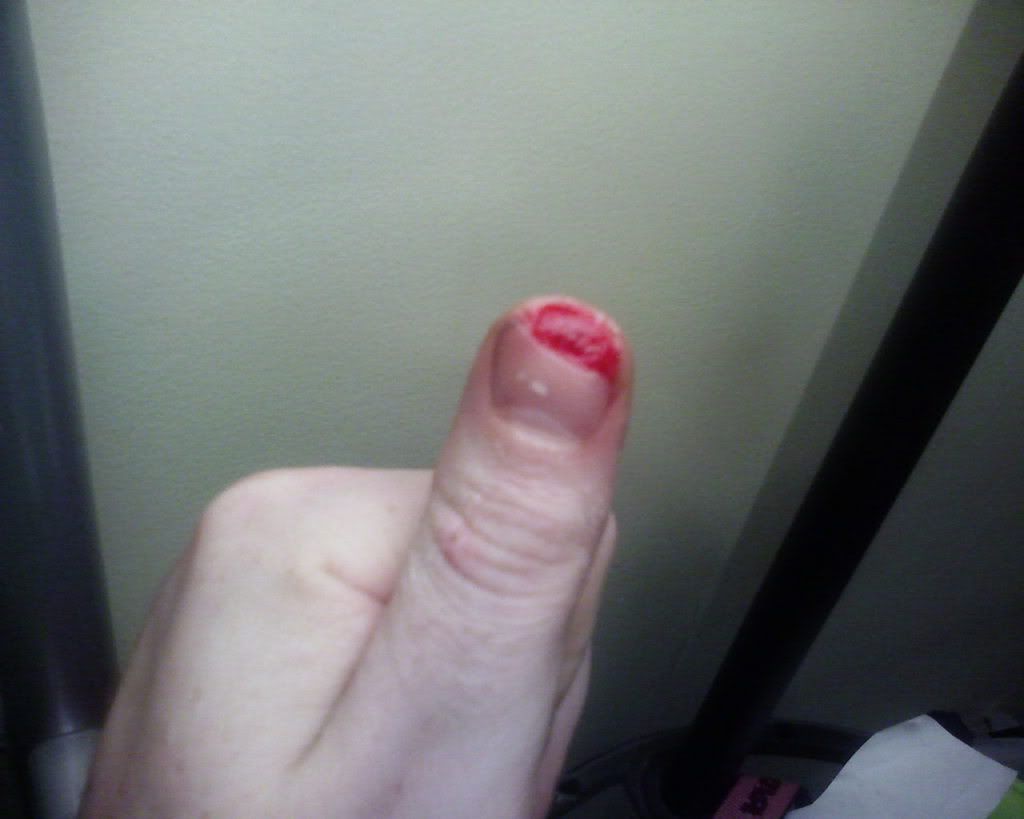 -- "At its best, life is completely unpredictable." - Christopher Walken
---