Every gingerbread house worth it's salt needs decorations – candy canes, gingerbread men, gum drops…
The houses I've been working on will be no different, although the decorations will be wood not actual gingerbread.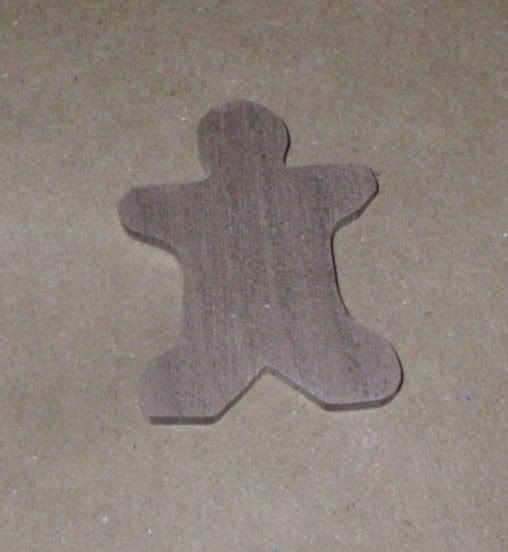 walnut gingerbread man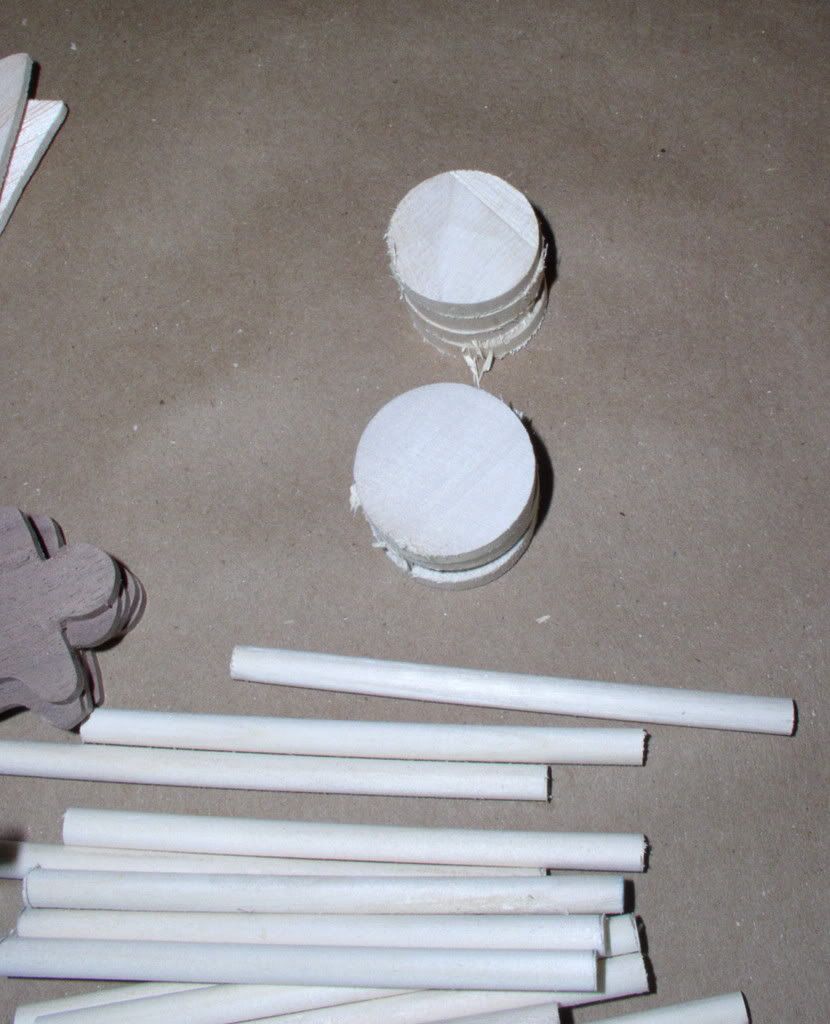 peppermints and candy cane sticks

tree – there is a second piece which allows the tree to stand up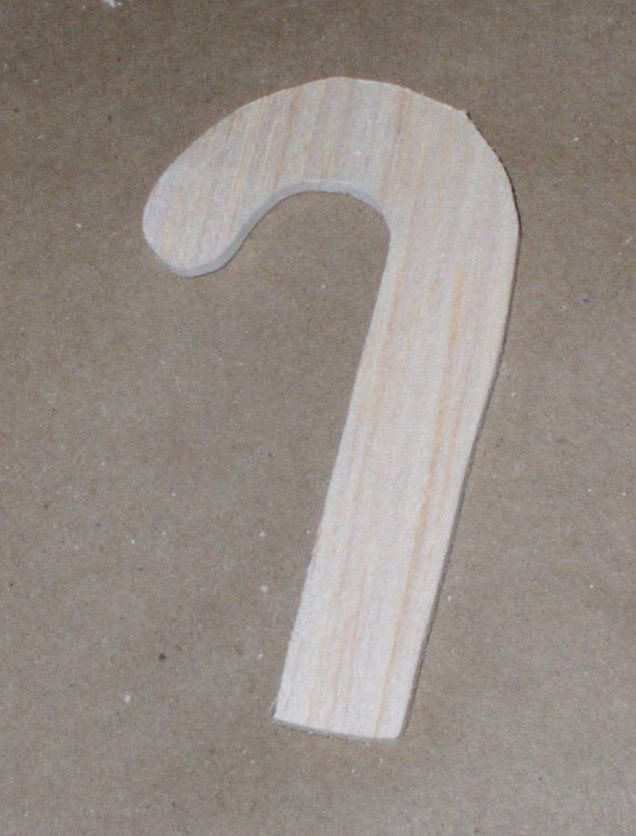 candy cane
I leave first thing tomorrow for New Jersey and final construction of the houses will happen this weekend. The weekends tasks will be assembling the houses, painting the decorations and adding the decorations to the houses. Before I leave I need to cut a bunch more peppermints. I'll probably do a fair amount of sanding in my hotel room tomorrow night (the maids are going to hate me). I'd have D help me but our schedule is packed – wrestling practice, movie, project, swimming…
I'm a little concerned about the trees. I made those and the full candy canes out of balsa wood. I think they're too weak for the long term. I'm out of time so I can't do anything about it before this weekend but I expect I'll be coming up with some sturdier trees in the not too distant future.
One of the last things I needed to get done last night was assembling the chimneys for the house. These are 4 pieces of wood connected with butt joints. Two of the ends are cut to fit the pitch of the roof. I used my picture frame clamps to glue up one of them but had to improvise for the other (there are 2 houses). I ended up gluing one side and one end together, then the other side and end later.
This is what I ended up with: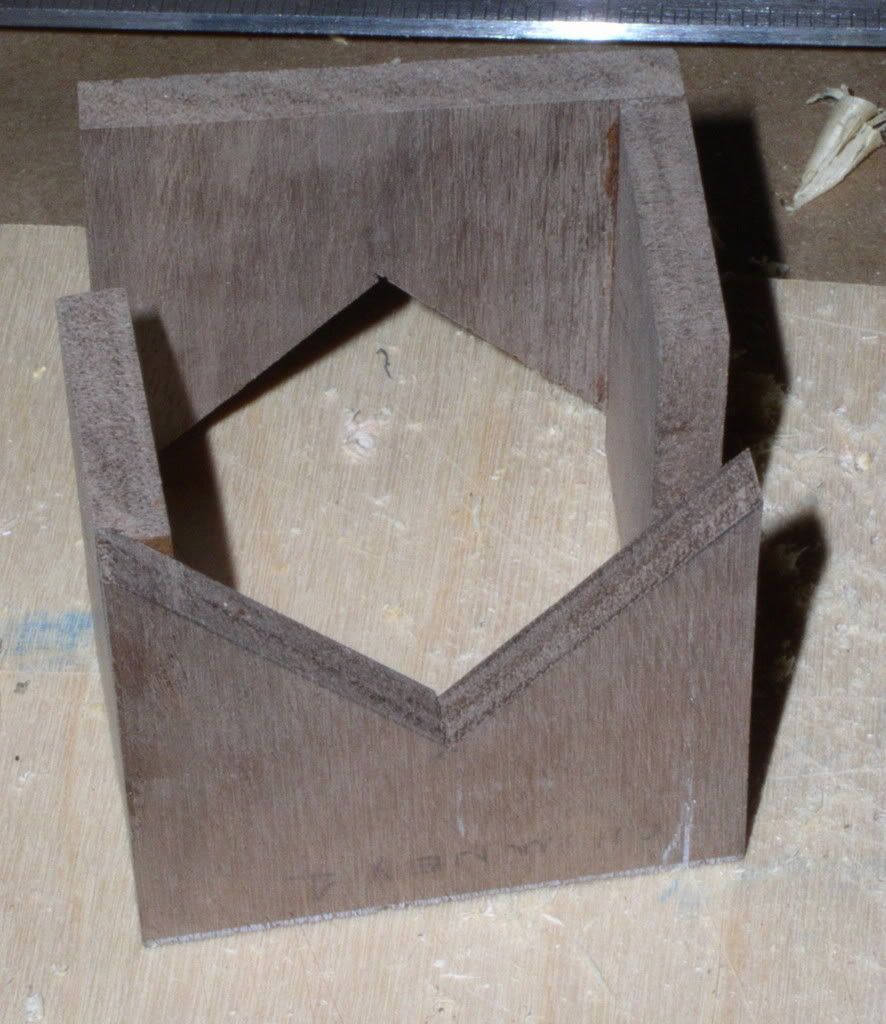 It should look like this: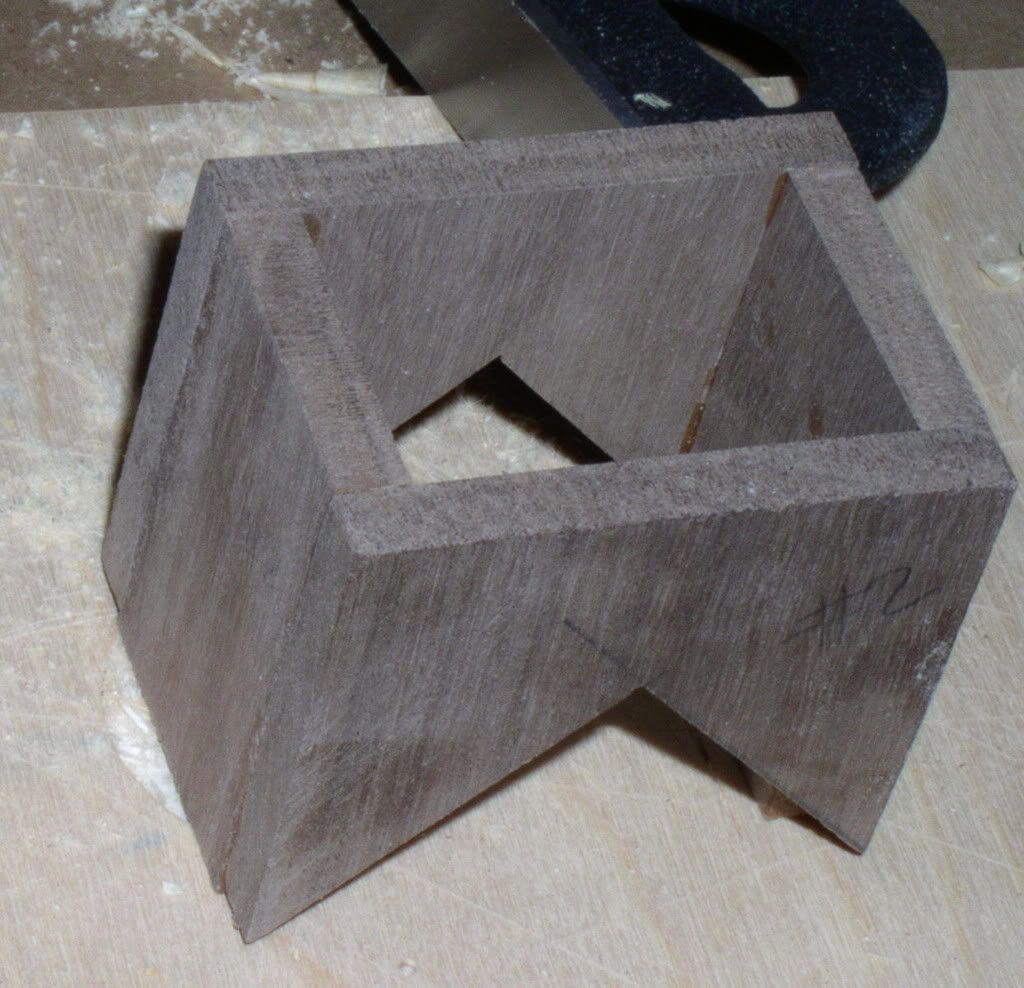 At 11:15 last night when I discovered this all I could do was laugh, well after I finished cursing. It's not a big tragedy since one of the houses is going to come home with me. I'm thinking of gluing it together as is and keeping it in the shop as a reminder to always think things all the way through. Of course if I do keep it this was I'll have to make another.
That's it for now. I should have pictures of the construction and completed project to post Sunday night or Monday.
-- Chelle http://artsgranddaughter.blogspot.com
---