Here is my latest basket case, and yes it needs some work.
It is an early 1940's Dunlap 4"x36" belt sander that is missing a few pieces. This is a 103.08011: the 103 means it was made by King-Seeley for Sears and Roebucks. Dunlap serves as the economical part of the Sears tool line.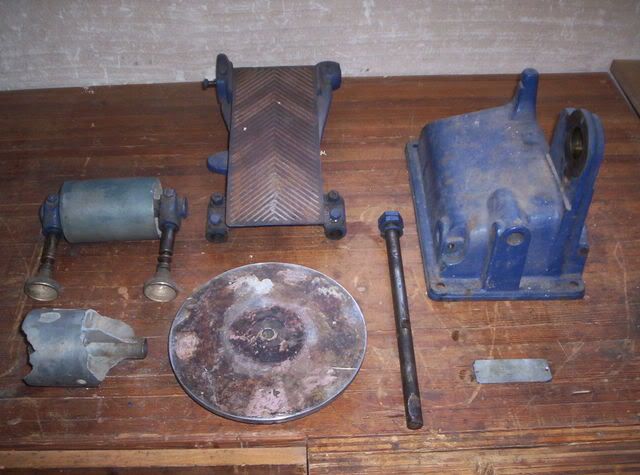 There is supposed to be an 8" disk that goes with it and tables for both but they have parted ways years ago. In addition, the drive wheel was broken and needs to be replaced. Aside from the obvious missing pieces and broken wheel, not much else is wrong with… other than the color.
When I am finished, I hope to have as complete a machine as possible. I have a newer (Japanese made) AMT belt sander that is going to sacrifice the drive wheel, and I also have an 8" disk wheel and table from another machine that died a few years ago, so I am going to make one complete sander out of the three. I just want to make sure that my attempt as Dr. Frankenstein has better results.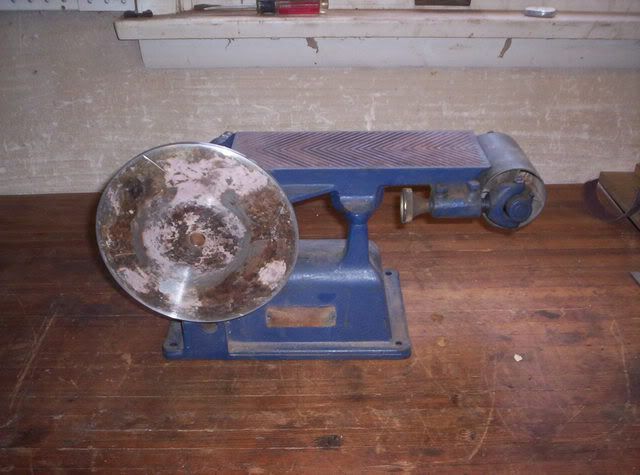 Oh yeah, the price for this piece was free: I just had to get it from Oklahoma to Pennsylvania, so $39.00 in postage is all it cost me. Now if it stays worm enough I can get rid of the blue color and convert it to my black/gold color scheme.
-- Brian, Lebanon PA, If you aren't having fun doing it, find something else to do.
---