Two weeks worth of work standing behind the wire brush, shaking and spraying paint, and it is now useable. It's not completely finished yet, but it is close enough to it.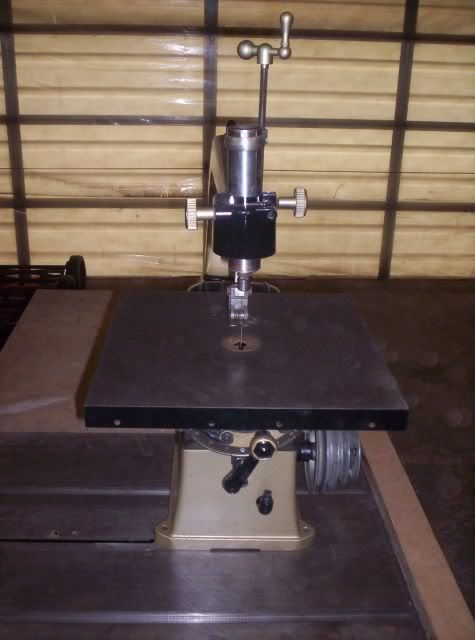 The only things left to do are repainting the logo plate, finding or making a cap for the pump tube, and remake the model number plate.
I also need to get the right size belt to fit properly (I think I am going with the link belt), but I put one on to make sure it works and it cuts fine.
The motor is an old Wagner Electric ¼ hp motor that a little bit of work to fit this application, but I think it adds to the appearance of this vintage saw.
When I made my sister in-laws music stand, I went out and bought a new Craftsman scroll saw. I was cutting ¼" oak and the saw was being overworked the entire time. Today I was cutting some ¾" pine without any hesitation. I have a slightly used scroll saw for sale: anyone interested?
When I was all finished for the day, I had to move the saw off of my table saw and onto my work bench. This saw now requires two people to lift it. The next project will probably be a mobile stand to mount it on.
It has come a long way in a short time.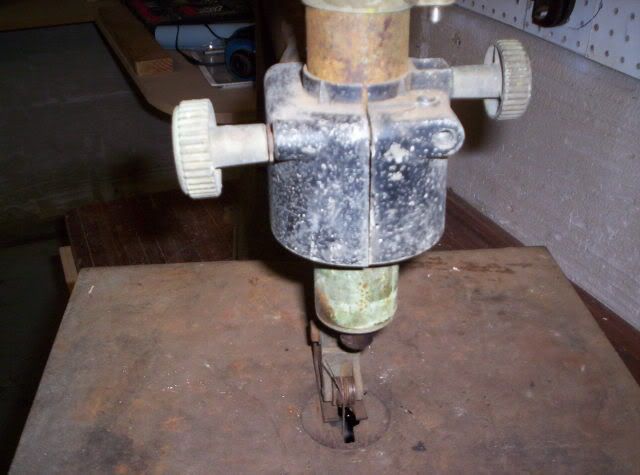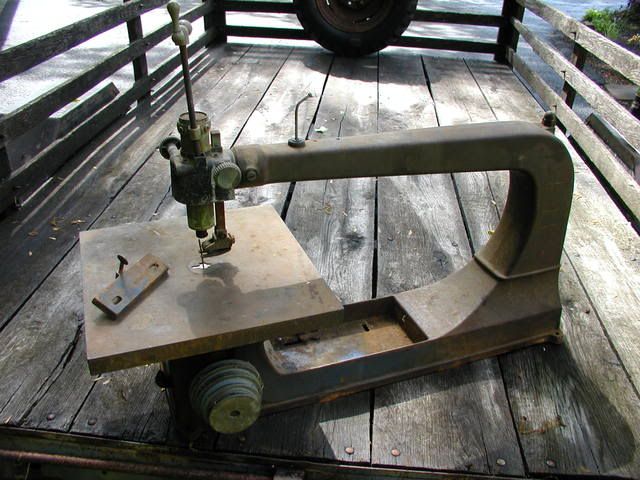 Thanks for reading and I hope you see that just becasue it is old and dirty, doesn't mean it can't be cleaned up and used for another 60 years. I am really liking this gold and black color scheme.
-- Brian, Lebanon PA, If you aren't having fun doing it, find something else to do.
---