I originally started this blog as a way of showing that old woodworking machines and tools a still very useful and really inexpensive. It has morphed into a restoration blog, because I now find that my wood working projects have become my wood working tools. It started with the planer that I just bought, then on to the grinder just to make it look nice, and now I have redone my jointer.
It is a Craftsman 103.23340 4 3/8" that I bought about one year ago for $10.00. When I brought it into my garage it was sporting a gray coat, and I was content with that but after completing the planer, I knew what I needed to do.
I had the jointer on a work table that had lots of open space so I knew the planer was going next to the jointer so everything would be on the same surface. After spending all the time making the planer look so nice I wasn't going to put the planer next to the jointer with it looking the way it did, so I decided it was time to spruce up the jointer.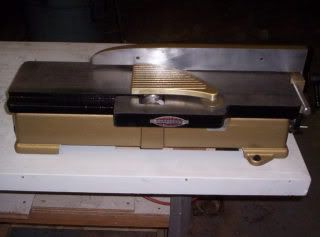 I completely disassembled, cleaned, and painted the jointer to match the planer. I also had the table the jointer was on with a big open hole on one side, so I filled it with the planer. Now I have my table for two.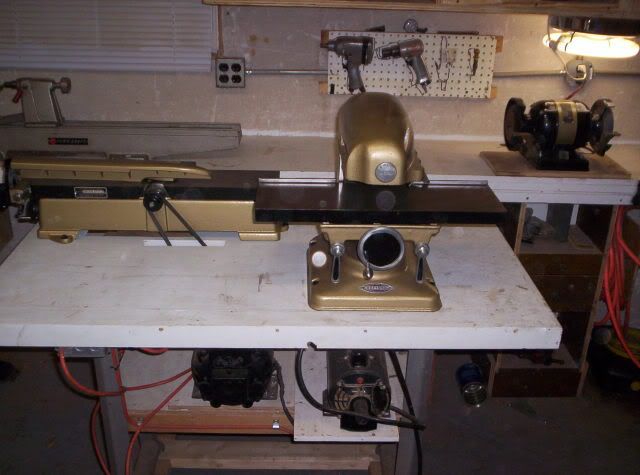 As I stated earlier, I believe that old wood working machines are more reliable than new tools, they are really inexpensive compare to the price of new tools, and with a little bit of effort, they can look just as good as new tools. This is now my third complete restoration and I think I am in trouble…I am having too much fun, and the local auction house has tools for sale.
-- Brian, Lebanon PA, If you aren't having fun doing it, find something else to do.
---