Here are a few planes I'm doin for use in my shop. It's funny of all the planes that got a new life I haven't seen to many record planes being done with their same blue paint and everything. Mine have the same blue paint that was on them when I got them or a real close match so you will notice they are different from others you may have seen. Please enjoy! Sorry I don't know how to center the pics cuz some show just half the plane but in the regular pic it shows the whole thing.
Here they are before the paint stripper. I tested a little on the #4-1/2 as you can see on the letters.

Here with the stipper on them. I used paint stripper from the hardware store I forget the name.

Both with the paint/japaning removed.

Here they are after the paint has been applied 8 coats on each.

This is the frog for the #5-1/2.

These next pics are the #5-1/2 complete with some close up pics to see how good it came out.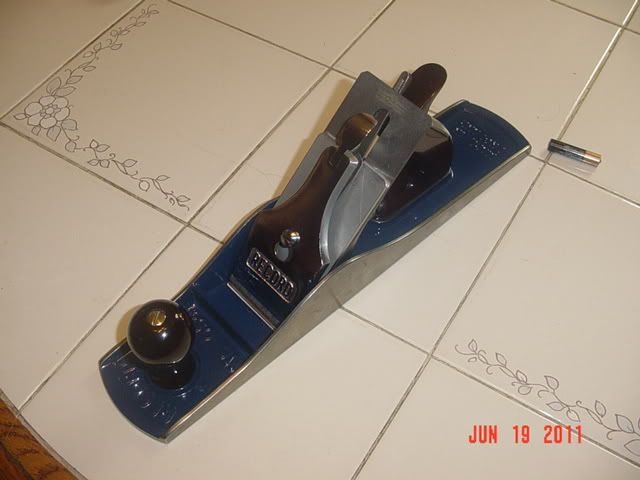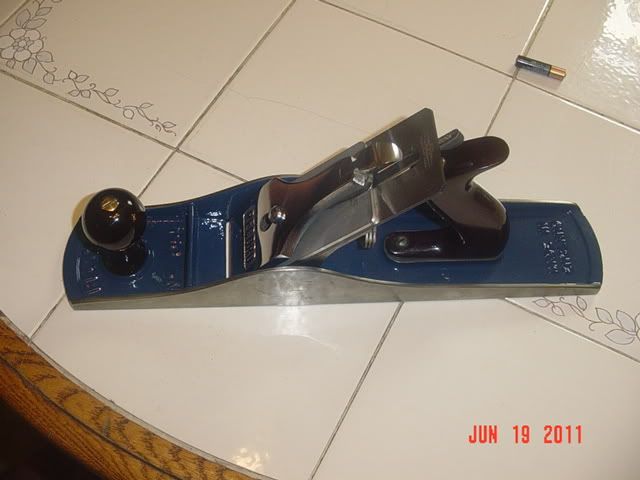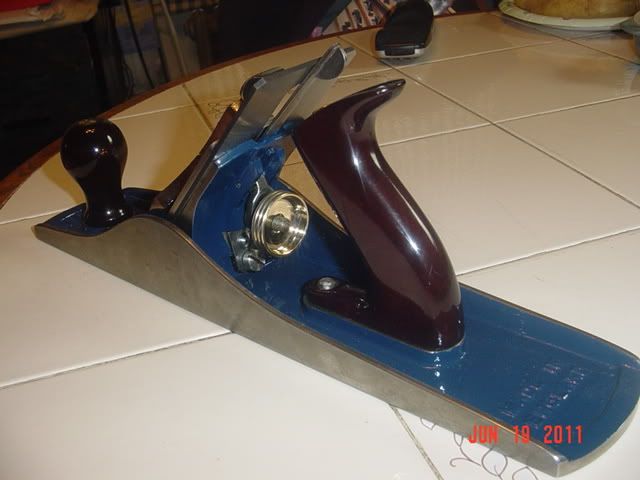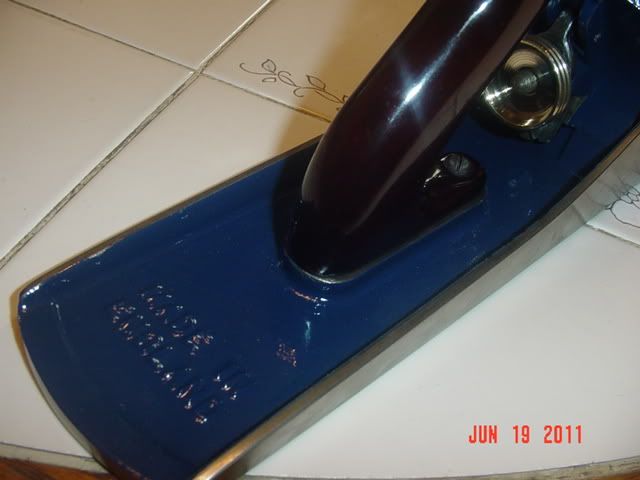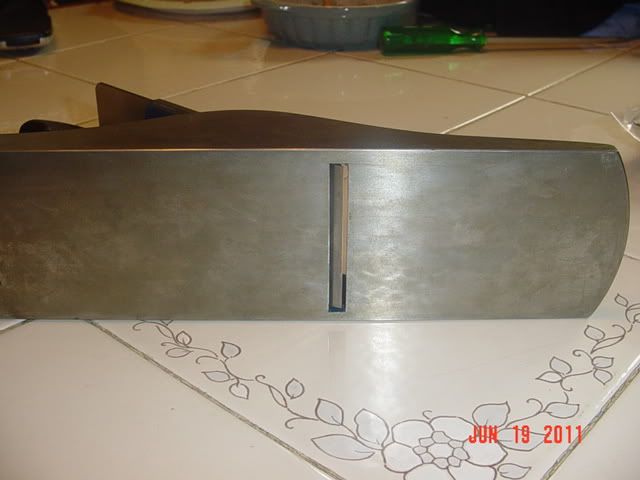 The #5-1/2 I also sent to my friend to get the sole and frog ground to a smooth surface.
I also listed his services here on LJ. if your not shure where click this link.
http://lumberjocks.com/topics/25062
-- Ike, Big Daddies Woodshop, http://[email protected]
---