The fence, having been stored outside in a shed for two years, had dried out and the two side boards had shrunk enough that both boards had fallen off while transporting it home. The bumper rail was also separating from the ends and would not stay down with just a press-fit as intended. I chose to glue the ends of the bumper down with CA glue, only at the ends where it was separating: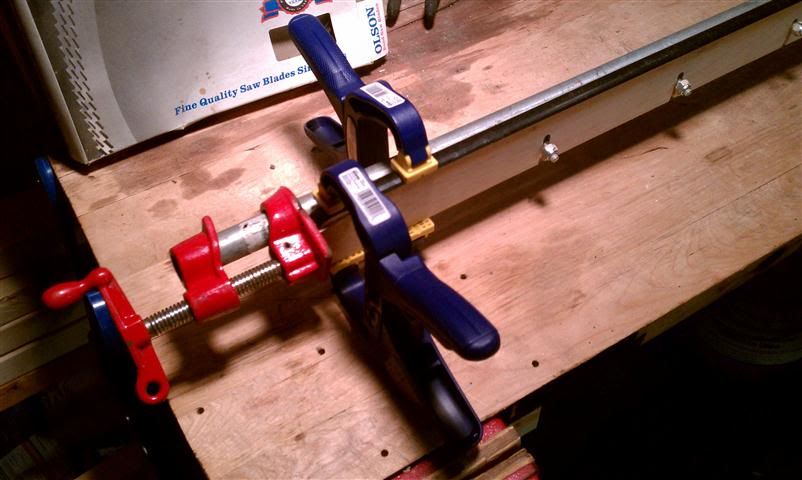 After the glue dried I enlisted my assistant to dismantle the lever for cleaning, rust removal, and waxing.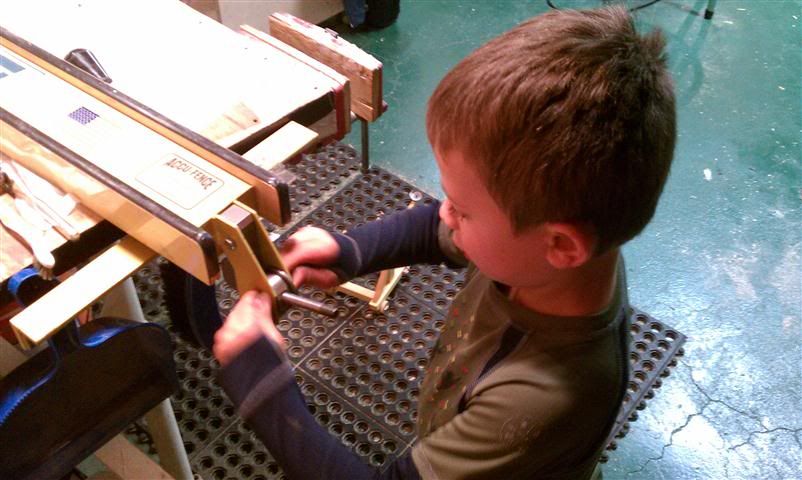 It was time to attach the side boards back onto the center metal tube. The instructions were to attach them moderately tight, shim the boards 1/32" above the table, hit them with a mallet to give them solid contact to the shims, and finally tighten down the rest of the way. But I don't own any shims. I started thinking about things I might have in the house that could serve as substitutes. I figured I'd spend the next hour running around cutting and measuring things. The first thing that came to mind was a credit card. I measured with my calipers and guess what? Close enough for me. My search for a shim took 30 seconds.
The instructions were to bang the boards down onto the shims.
Sweet Success! Isn't she a beauty?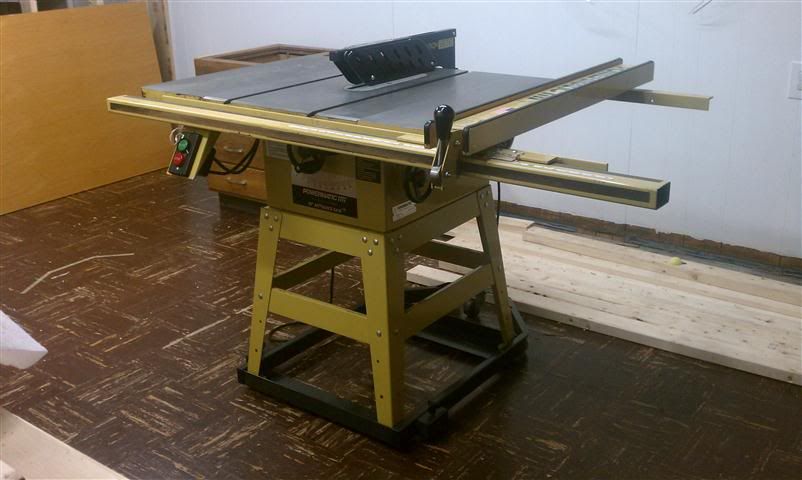 A saw this pretty demands a new hot-rod push stick: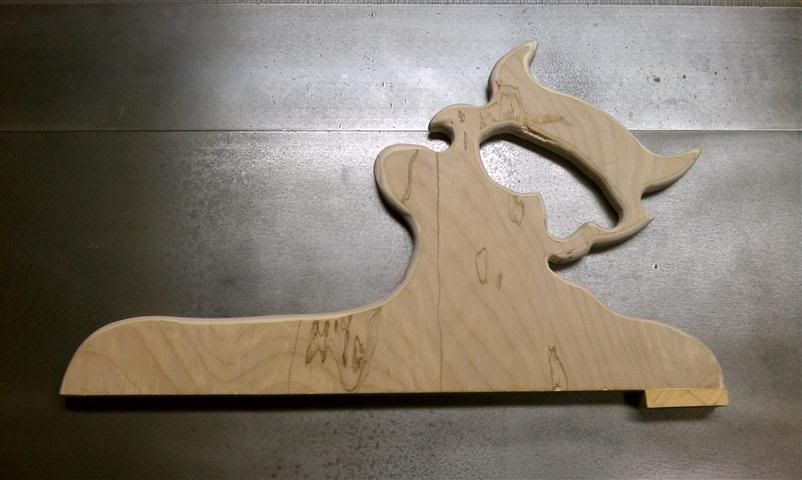 Wrap-Up:
I really enjoyed courting my new saw. I got familiar with her pieces and parts, and decided to make a long-term commitment to her. I plan on keeping her around for a long while. The time I've spent adjusting her to tight tolerances should really pay off when I work closely with her. If she becomes dull, or kicks-back, I'll be familiar enough with her to make quick adjustments. And even though she has been relegated to the basement, she hasn't complained yet, and I spend time quality time with her as often as I'm able.
The Future:
While anyone can see she's got beautiful lines, if she gets too loud I may add a motor enclosure to quiet her down. I know, I know—this will increase her girth and make her rear larger, square, and cover up those curves—but soon enough I'll have heard enough of her screaming and will appreciate the quiet.
Thanks for reading!
ADDED: Blog #6
-bch
-- --bch
---