So after the previous attempt I decided to lay off a day and make the tool tray.

I wanted to throw in a few pics of my new tools too.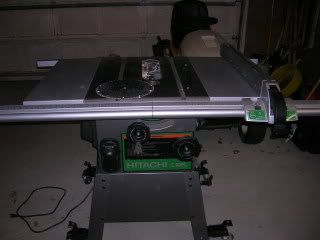 Got these two for free. (if you don"t count the many nights spent away from my family to get enough Holiday Inn points for $800 at Lowe's) This was my first attempt at box joints, and my dado set for the TS cost all of $40. Flat bottomed they are not, but I was ok with them all the same. Took a lot of setup with the jig, but it worked beautiful once it was dead on.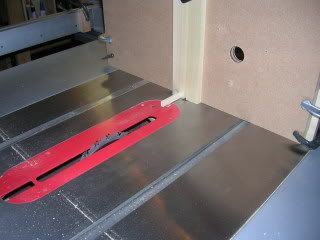 Instead of moving the fence when I routed the dadoes for the ply bottom, I used the planer and a piece of scrap to make a stand off strip.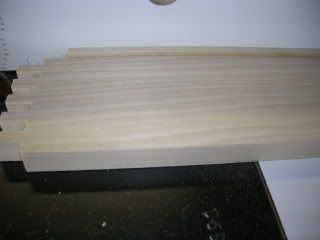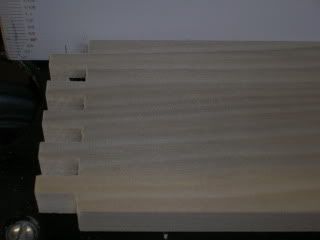 Worked like a charm. Used a piece of scrap for testing and snuck up on the thickness of the standoff till the ply fit nice. Made the paddle for the jointer from a concrete float and some self adhesive rubber that my step-father gave me. Something about the scrap from some gaskets they make at work.


Got the jointer at an auction, dead on but had to make the fence.


Here is my dust collection for the planer

-- Jimmy, Oklahoma "It's a dog-eat-dog world, and I'm wearing milkbone underwear!"
---