My wife and I need a little hall/sofa table and I want to build something so here we go…
Here's a SketchUp picture of what I have come up with so far…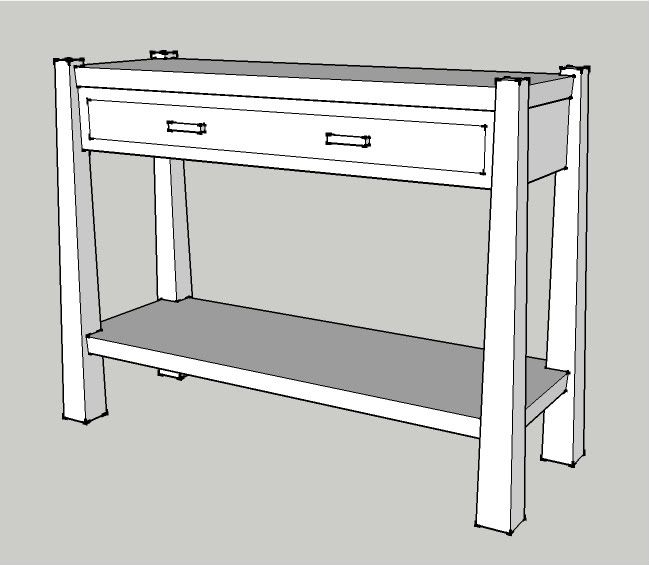 I am thinking solid wood for the legs and aprons then two sheets of 3/4 ply glued together with some solid wood edge banding for the top and lower shelf… (Wood choices might be: all walnut, all mahogany, or maybe wenge legs with a contrasting species for the rest of the piece.)
The edges of the top and and of the shelf are beveled at 5 degrees. Each leg starts at 1 1/2 inches square at the top and taper out to 2 1/2 inches at the bottom.
So here's my question:
What type of joinery should I use to attach the legs to the drawer carcass and to the shelf?
Pocket screws would probably get the job done but I'd like to go with a more traditional type of joinery. I assume I might be limited if I am using plywood though, right?
Comments, suggestions, critique???
-- Spencer, Gilbert Az (http://www.azwoodshop.com)
---