As is probably the case with most of you, I have been collecting tools for many years. With the purchase of a new home and the expansion into an adjacent room for the workshop, I am tooling up with what I hope will be "forever tools". My new home was built in 1964 and is pretty much all original. It had a three panel sliding garage door if you can believe that! I had never seen one of those. Anyway, I wanted to tackle the garage first (much to my wife's dismay) and get the shop set up so I can get started on the other modifications we have planned.
Here is what it looked like with the floor done, but nothing else: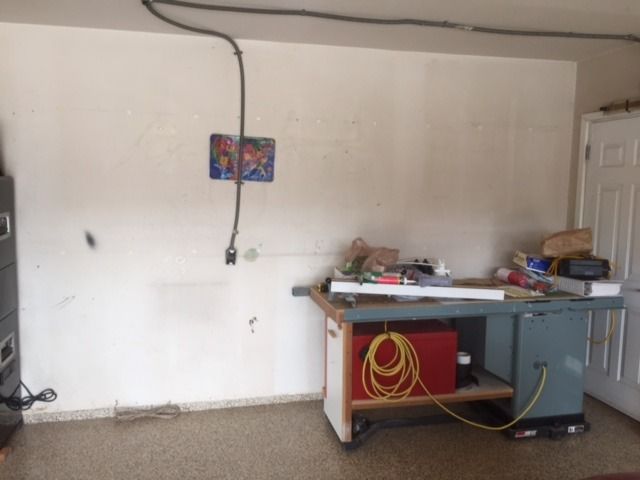 Since space is at a premium, I took apart my router table and added it to the end of the table saw extension: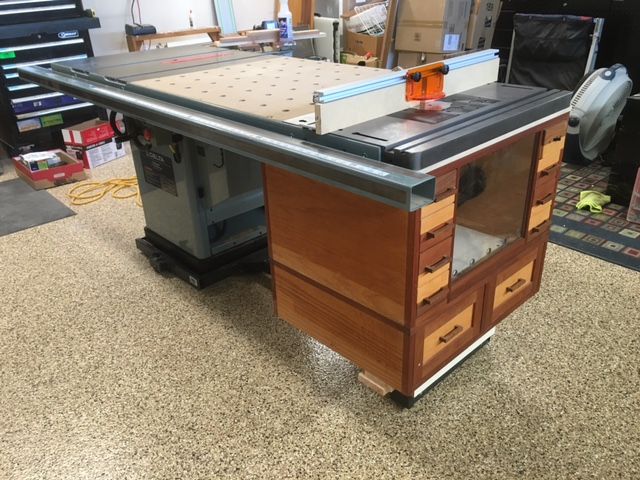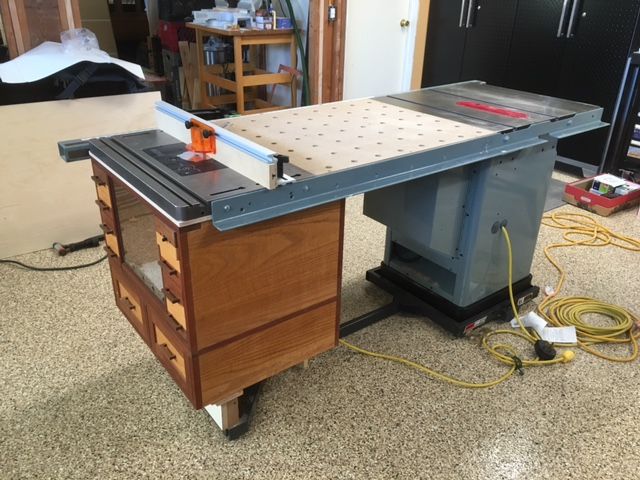 This was the old router table with a new toy on it:
and some other new toys: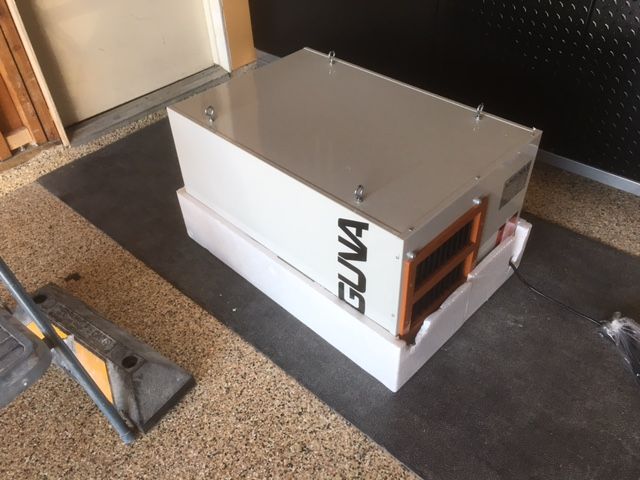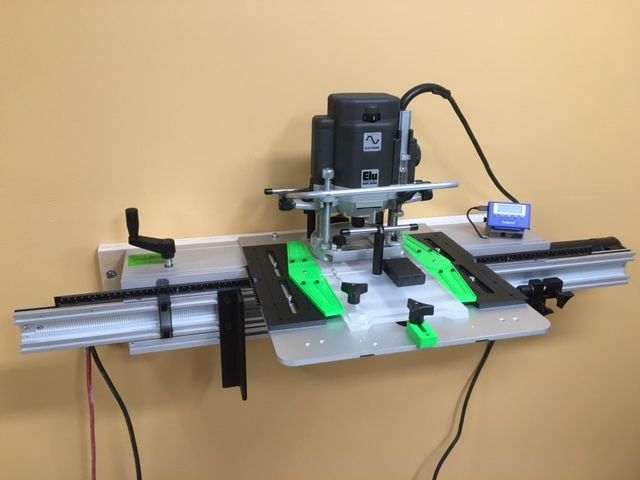 So the main garage area is coming along.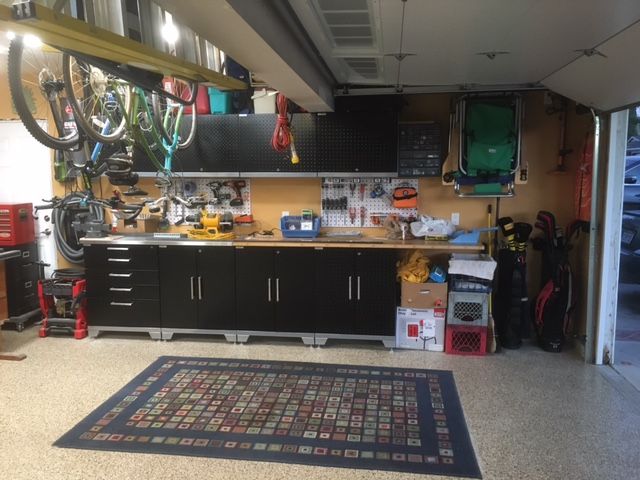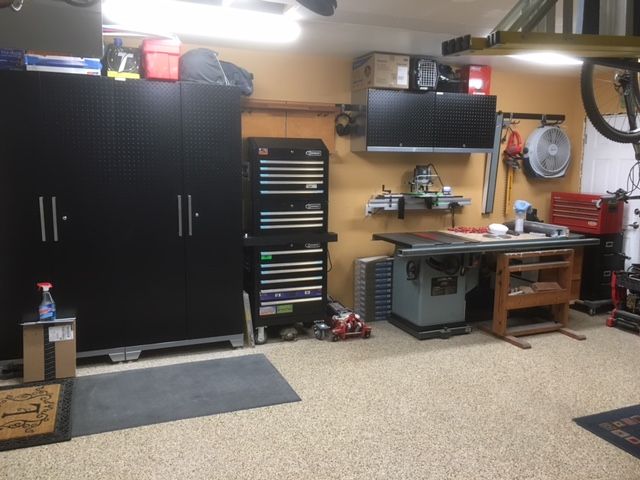 and now I am working on the "workshop" area: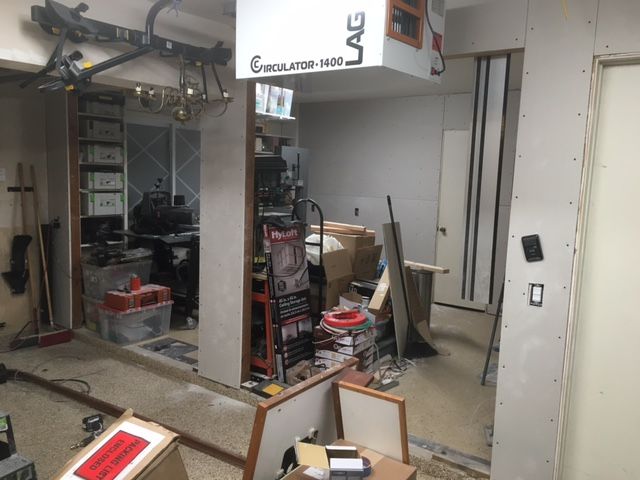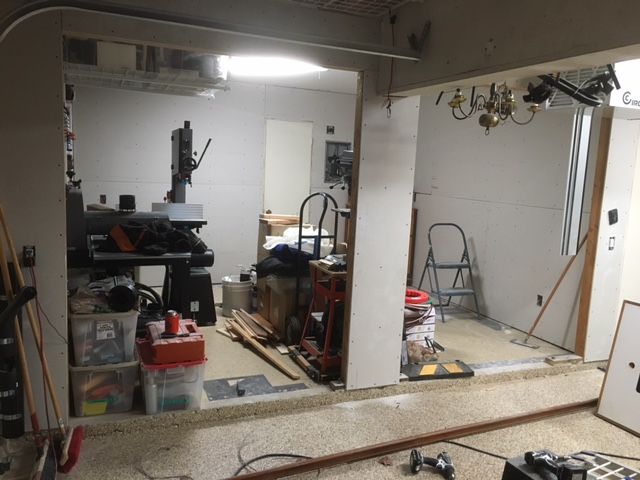 Updates will come soon as I am ready to start mudding the drywall…Thanks for looking…
-- "Don't ask yourself what the world needs. Ask yourself what makes you come alive, and go do that, because what the world needs is people who have come alive." Gil Bailie
---