Well after posting my Christmas lamps project there was some interest in how I turned the shades, luckily I took some pictures of the process along the way. This is my first time so be gentle, but I do want to know if there are things I can do better, so let me know.
Woodturning can be dangerous, especially with a 30 chunk of wood spinning at 500 rpms, I have not been hurt doing this yet, but I realize it is a possibility. Once the tailstock is removed, I do not cross the "exit path" of the wood ever. ** If you try this please be careful, I also wish you luck in trying this, if you choose to. I have tryed 10 shades and been successful on 9.
I choose the wood, very green, very wet, and as white as I can find. I start by Mounting a log (In this case poplar) on my faceplate, I actually drill the holes then add CA glue, then screw it all on, 1 hole at a time, I have not had a chunk of wood come off since I started using the glue. I then measure about 9 inches or so, and part the rest off, I will be going for 8" high but don't want to hit the screws attatching the wood to the faceplate.
[IMG[/IMG]
I begin by spinning it at about 150-250 rpm, the fastest speed I can go without my lathe getting "jumpy"
[IMG]
[/IMG]
So I shape the outside, an nice taper, I want it to still be at least 7" in diameter at the top and maybe 9" at the bottom.
I do like using the tailstock for shapeing the outside and the beginning the holowing process. This is a great time to get the outside of the shade as smooth as possible, because once you start getting it thin, it will warp a little and it will come down to hand sanding (which it will anyway).
[IMG]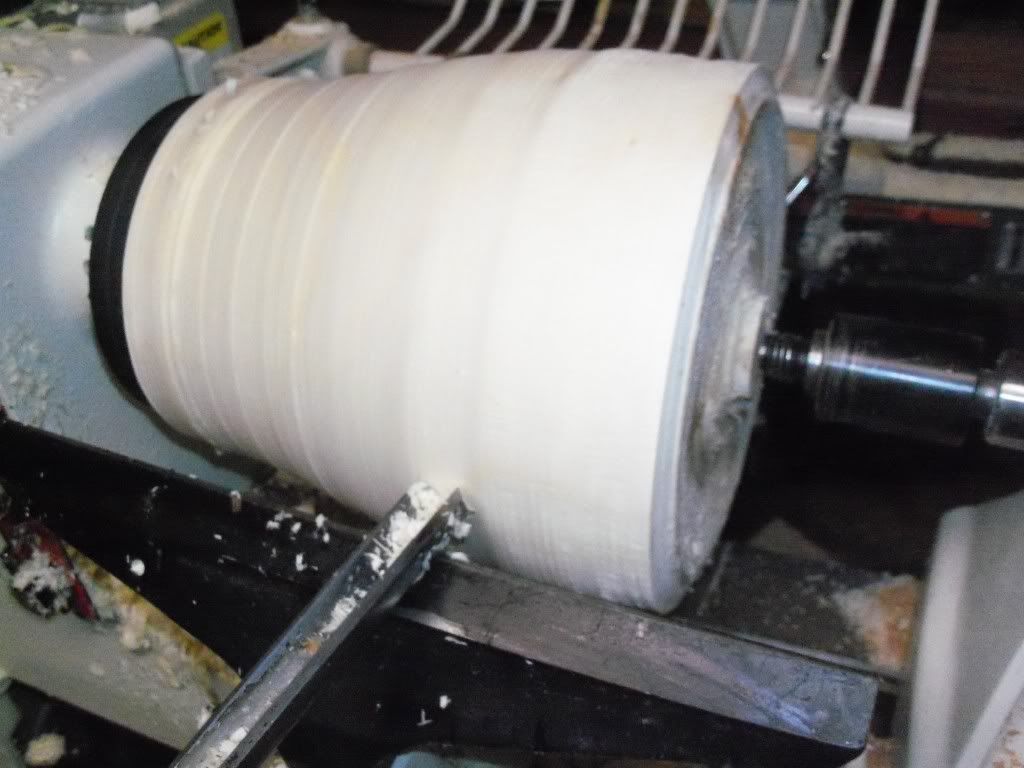 [/IMG]
There comes a time when you have to take a leap of faith and remove the tailstock though. about 400 rpms now
[IMG]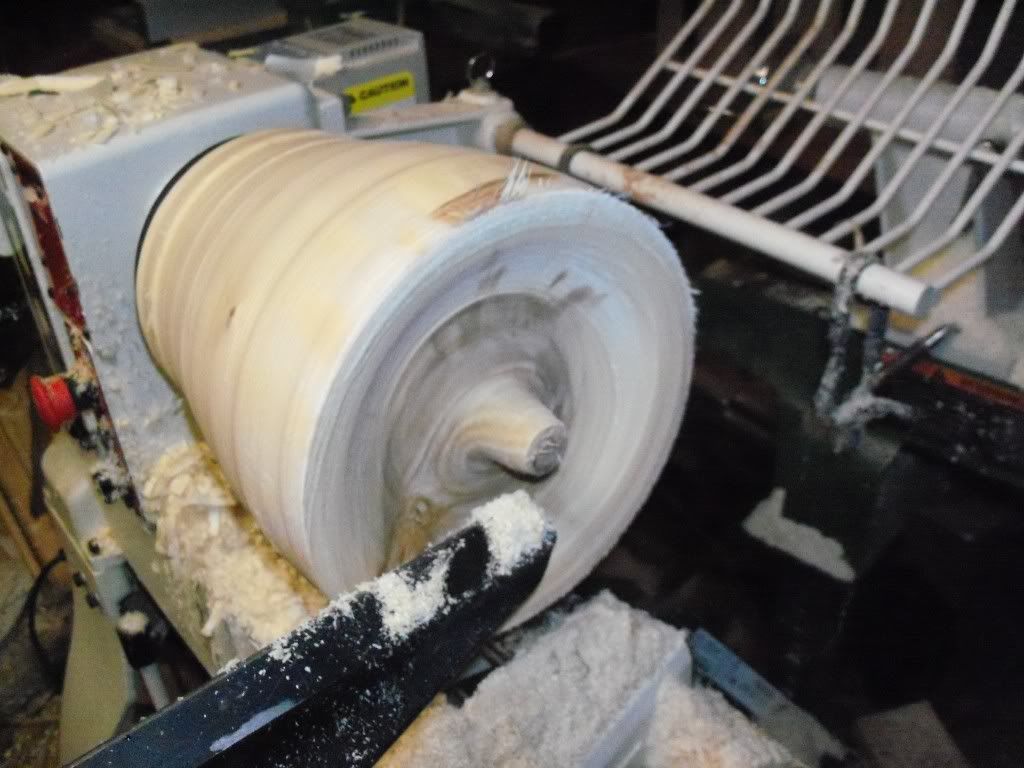 [/IMG]
Once I have a little hollowed out, I start using a drill bit in a jacobs chuck to get the very center
[IMG]
[/IMG]
For the hollowing process I use a variety of tools, bowl gouge, heavy duty scrapers, even a bedan, no real rhyme or reason, sometimes, I feel a tool is grabby, and other timesj just not cutting well enough, or even I just get tired of using 1 tool. I am very wary of catchs though, this is still a big honking chunk of wood, and its size, and moisture content can cause it to be unbalanced to begin with. With the picture below, this is about where I start getting comfortable with the process. about 600 rpms.
[IMG]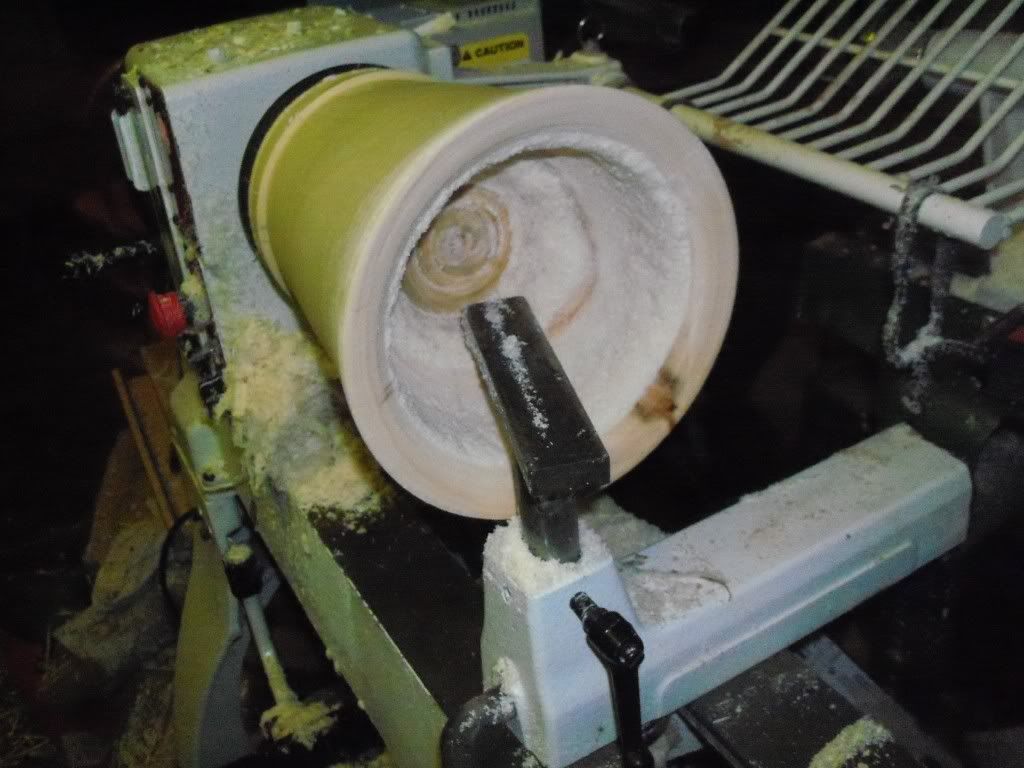 [/IMG]
Now we are at the point of no return, I must finish it now or it will be junk. Before this if I had to quit, I could throw a plastic bag over it for about 24 hours and come back to it.
Once I get to this point, I exclusively use my bowl gouge, sharp, and careful, patient, and gentle cuts. I set up a light on the other side and under the lamp shade, and once light starts to show through, I turn off all the lights (except the one under the shade) in the garage, and shut the doorI switch to my EZ wood Finisher. I bought the tool just for this project, it really seems to work pretty well, and catches are a lot easier to deal with than with any other tool. In fact I only get catches when my tool is overhanging the tool rest about 3 or 4 inches. ( I don't like that and I am having a custom tool rest made by my nieghbor, MetalMike). Spinning about 800 rpms from this point on.
[IMG]
[/IMG]
I can tell by the color of the glow of the wood how thick it is. I start at the end closest to me and pull the tool toward me, then slowly work my way back, gentley smoothing the surface and carefully removing whispers of wood at a time.
[IMG]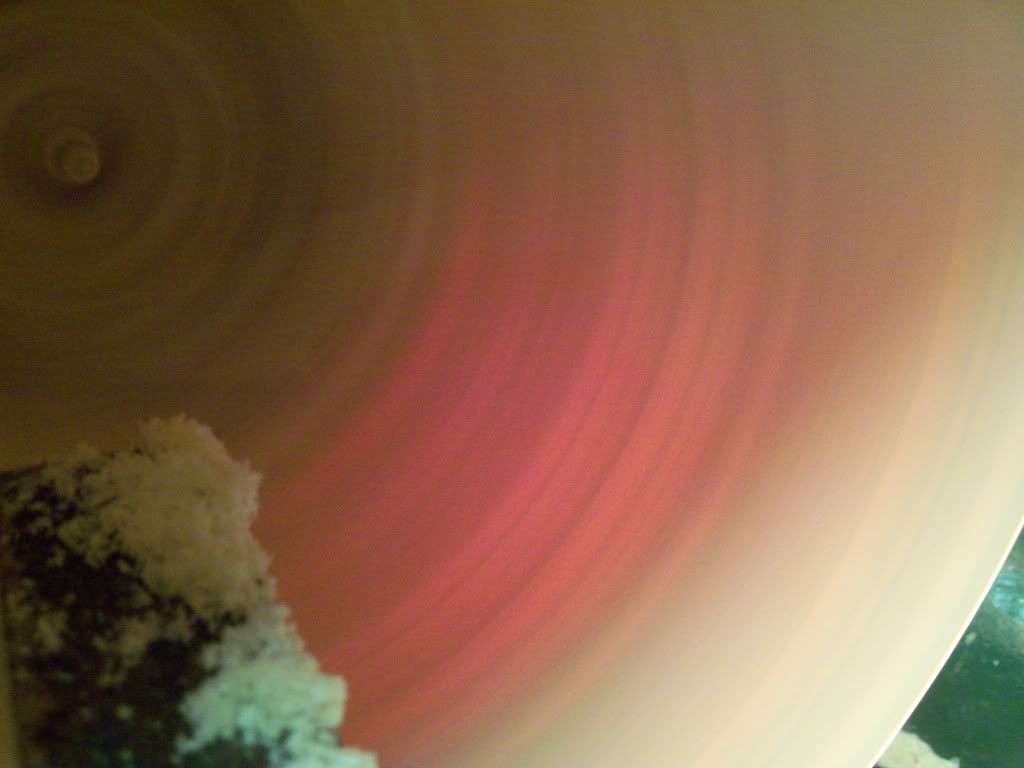 [/IMG]
This process continues.
[IMG]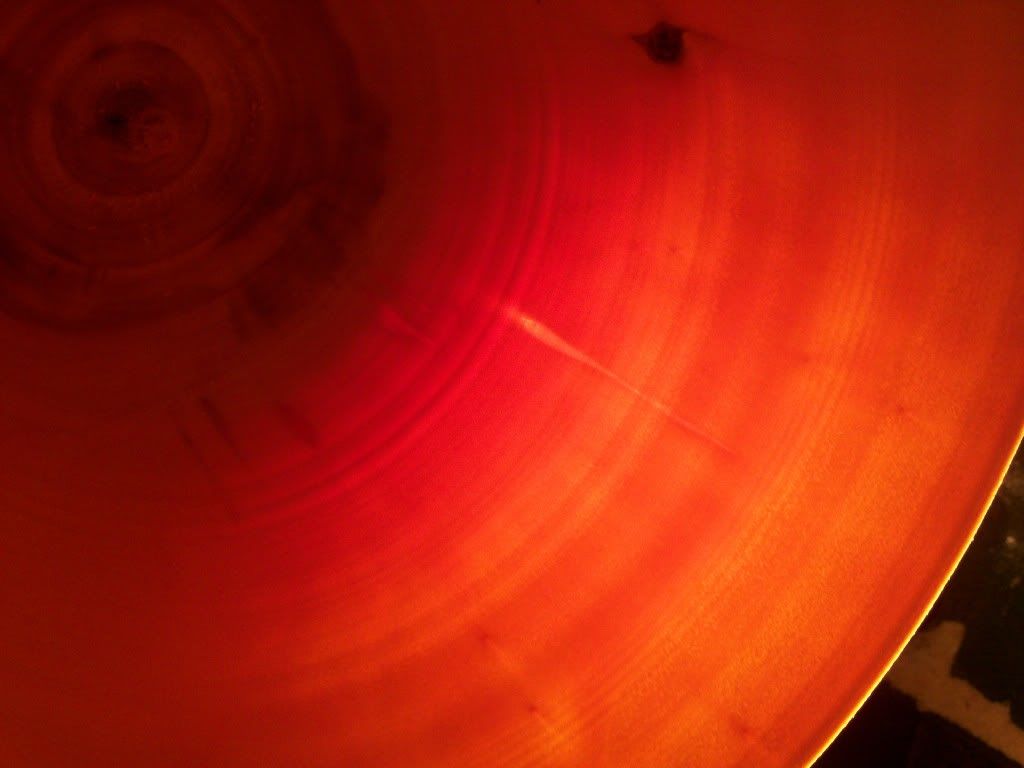 [/IMG]
and continues
[IMG]
[/IMG]
It just keeps going, until, I am afraid of cutting anymore. Then it is time to part off, this is kind of scary too. I move the light to shine on the inside of the shade. I then part a wide groove in the top of the shade using my bedan, until I can see light start to emerge from the cut, it is time to be gentle again. nice easy cuts, towards the end the light gets brighter, and I have to gently part using 1 hand, and the other lightly grabbing the wood ready to catch it when it comes free.
[IMG]
[/IMG]
The lights come on, and I look at my work, then bring it inside for about 2 weeks, before it is dry enough to sand out, somtimes the hole at the top is a little smaller than I want so I drop it over my rigid oscillating spindle sander and widen the hole by moving it around the spindle. For the connection to the lamp I simply glue a strip of plexi-glass, that has a 1/4" hole in the middle, across the inside of the shade. Done and done. I only started this back in october, so I am not a pro by any means, I will be very interested to see how the wood ages.
Thanks for checking this out. All feedback is welcome.
[IMG]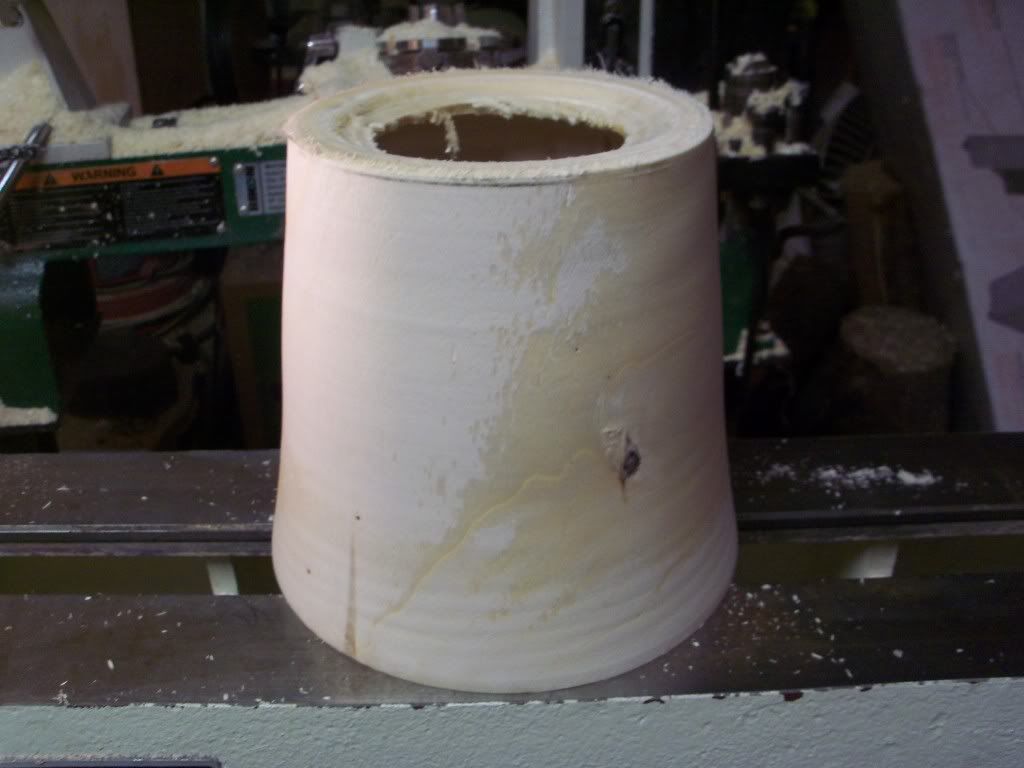 -- Even a broken clock is right twice a day, unless, it moves at half speed like ....-As the Saw Turns
---