The other day, an older gentleman called me on our house phone. He seemed pretty excited that he finally got in touch with me. He told me that he was intrigued with the apron article he read in the paper. He went on to tell me that he had some aprons he wanted to give me. So, I had to go and see what he had. One of the nice things about collecting these old cloth nail aprons is hearing the stories behind them. The gentleman wasn't that old, maybe a few years older then me, but his knowledge of history in the area was beyond his years.
One of the aprons he gave me was one from a town near-by me in Northern Michigan. The neat thing about this apron is the phone number. It was a three digit number, 326 and the advertisement on the front was Carey roofing. Never heard of it before. The gentleman told me he thought the apron was from the 40's. I guess I'm gonna have to do some more research on the date.
But, let me tell you about the one that got away. He had one he wanted to keep because it was his grandfather's apron. He cherished it as much as I do my grandfather's apron, which started me on this quest. I told him I completely understand about him keeping it although, I really wanted it badly. The apron was a simple apron with no advertisement except where it came from, a small town south of mine by about 15 miles. I never knew Prescott had a lumberyard at all. Because it had a railroad going through the town, it not only had a lumberyard, but it doubled as a elevator as well. And the phone number was a single digit, "7". What a find and a loss. But, because of my article, he was able to re-connect with his grandfathers memory and that was good.
Happy hunting friends. I hope you are able to find your way back to your roots someday
even if it's with and apron.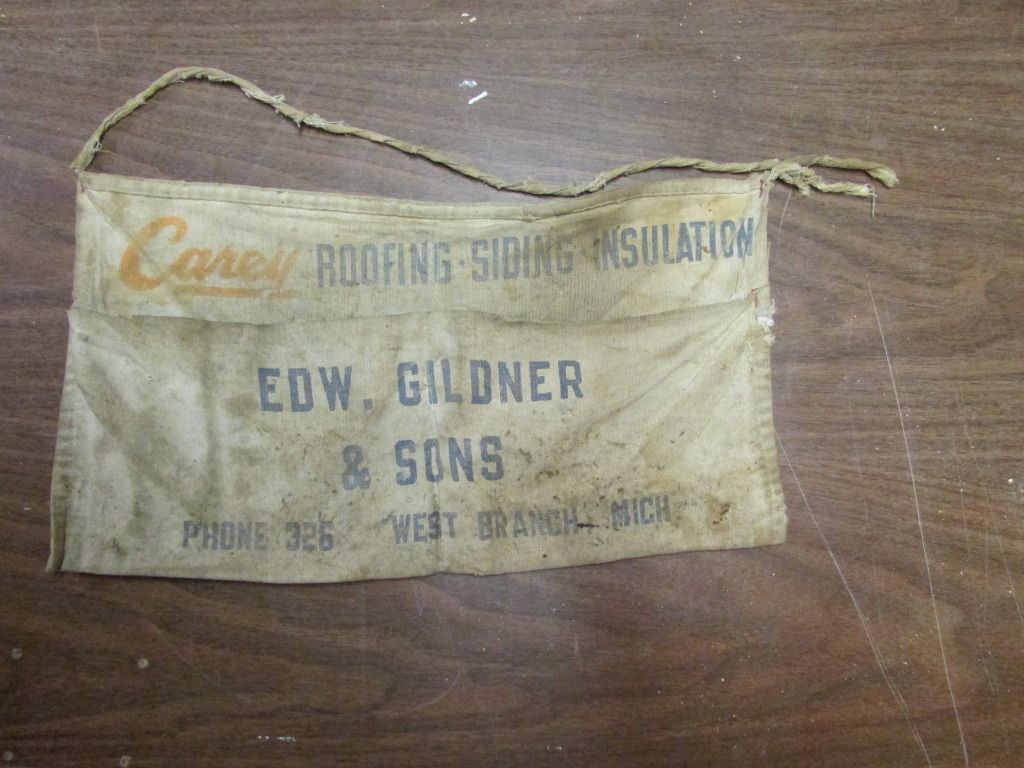 -- DWelch. Michigan, The only dumb question is the one not asked!
---