Since my last entry, I have had two more additions to the collection. They are nice aprons from two different locations. One from Kentucky and the other from south Texas.
McCoy's Building Supplies Centers locations are numerous in the south. I found over 74 locations alone in Texas with 12 other location in; Arkansas, Mississippi, Oklahoma and New Mexico. This particular apron with all probability came from Harlingen, TX.
Leonard and McDade apron came from Wayfield, KY via Michigan. This particular apron was given to me by a good friend who saw the article in the local paper and looked me up. He can't remember how he came across this apron but said he's had if for several years. I've tried to look this company up, but can't find nothing. Anyone who has heard of this company, please feel free to let me know. Thanks Ken.
Lastly, There has been an update to my last posting concerning one of the aprons from Oklahoma. Although it was a plain bib apron, it does have a history to it. This one would have been nice with some type of advertising on it just because the business is not there any longer. As per the person who donated the apron; "I got that one in about 1978 from Dickerson Hardware in Wanette, OK. Wanette is about 30 miles south of Shawnee, Ok. Shawnee is on I-40 about 30 miles East of Oklahoma City". It was interesting reading his history in Wanette, OK. Thanks Rick.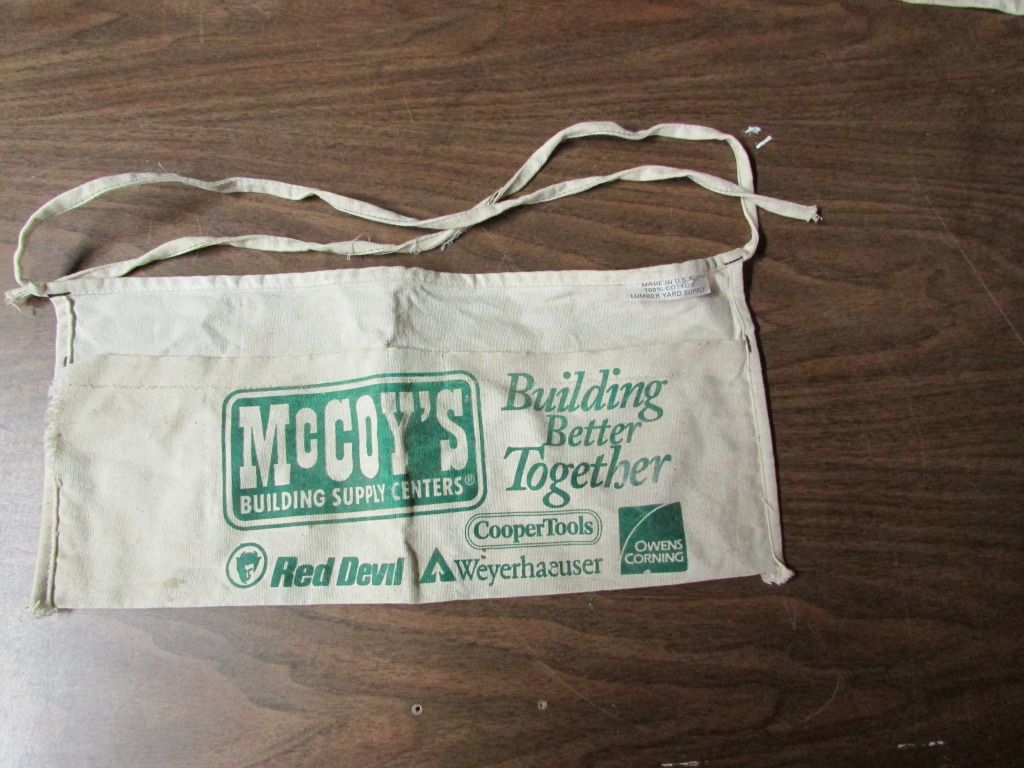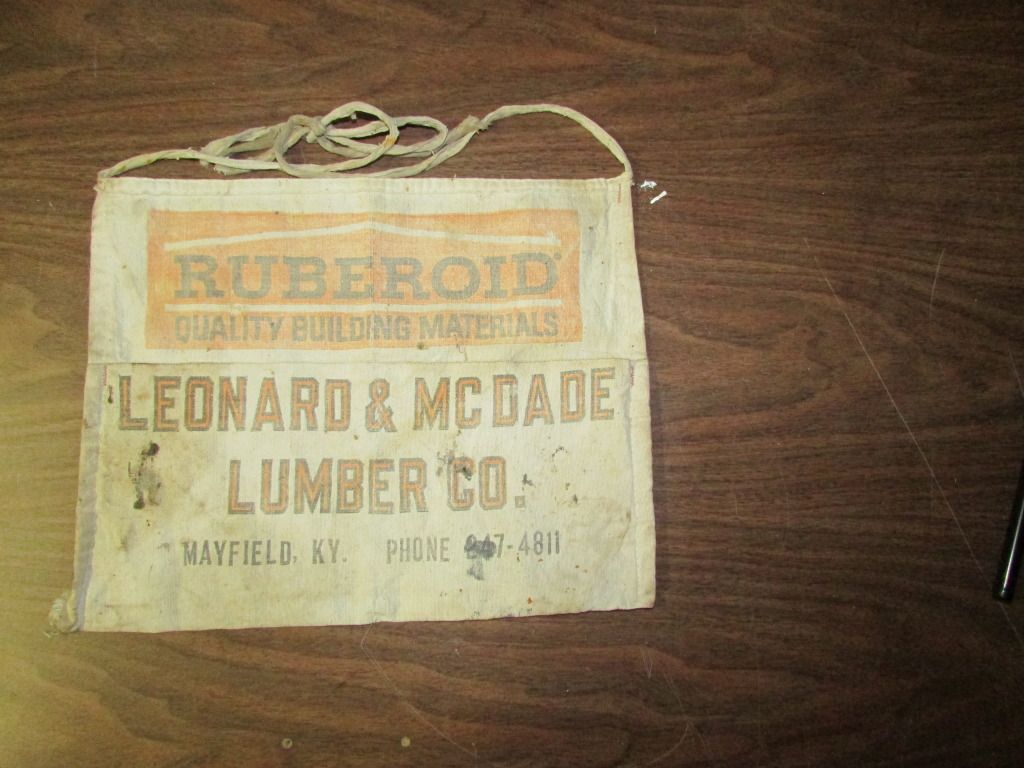 Keep looking through that rag pile or dust bin or in that old barn. Grandpa's old nail apron is hanging around someplace.
Well, until our next encounter, farewell.
-- DWelch. Michigan, The only dumb question is the one not asked!
---