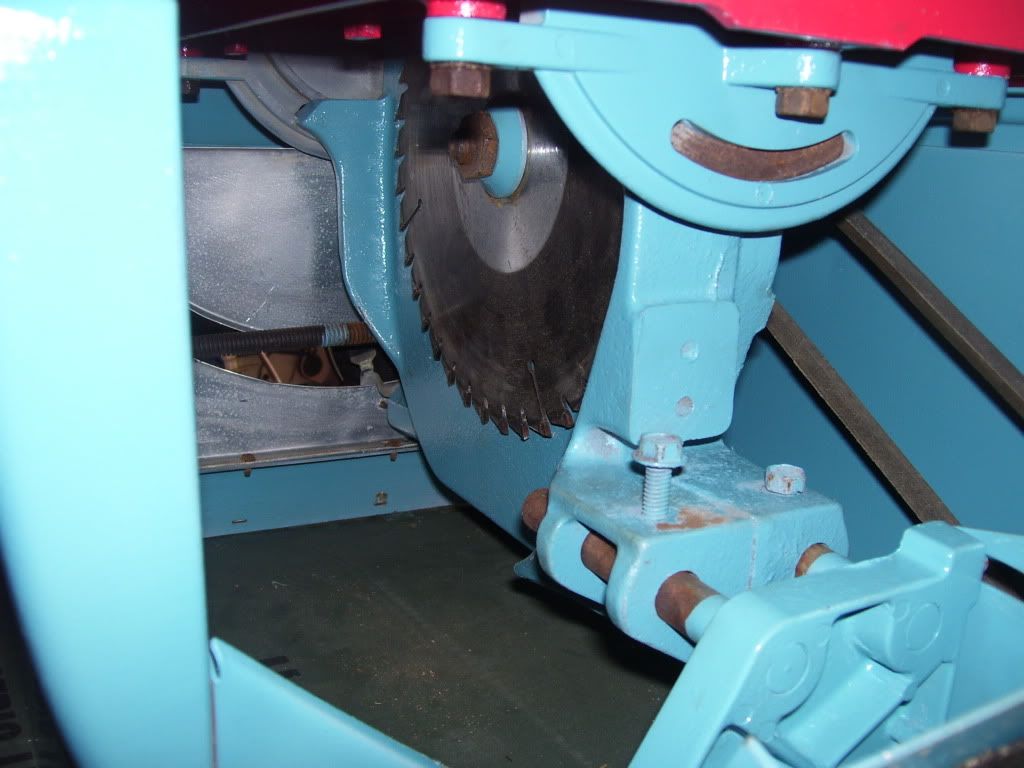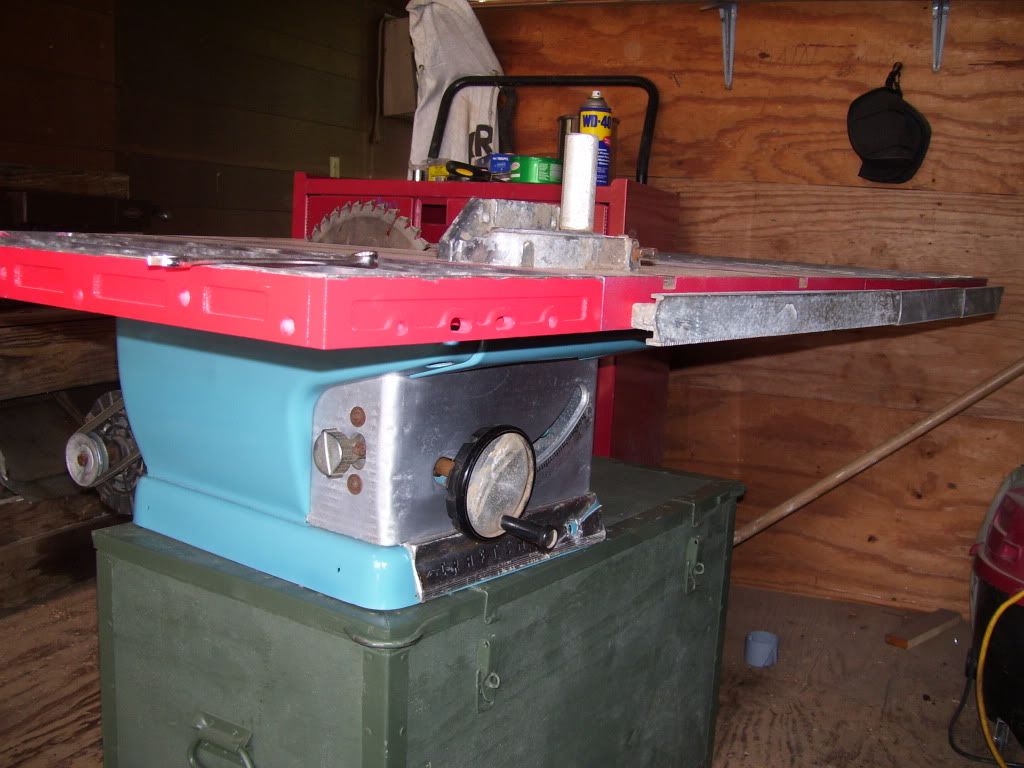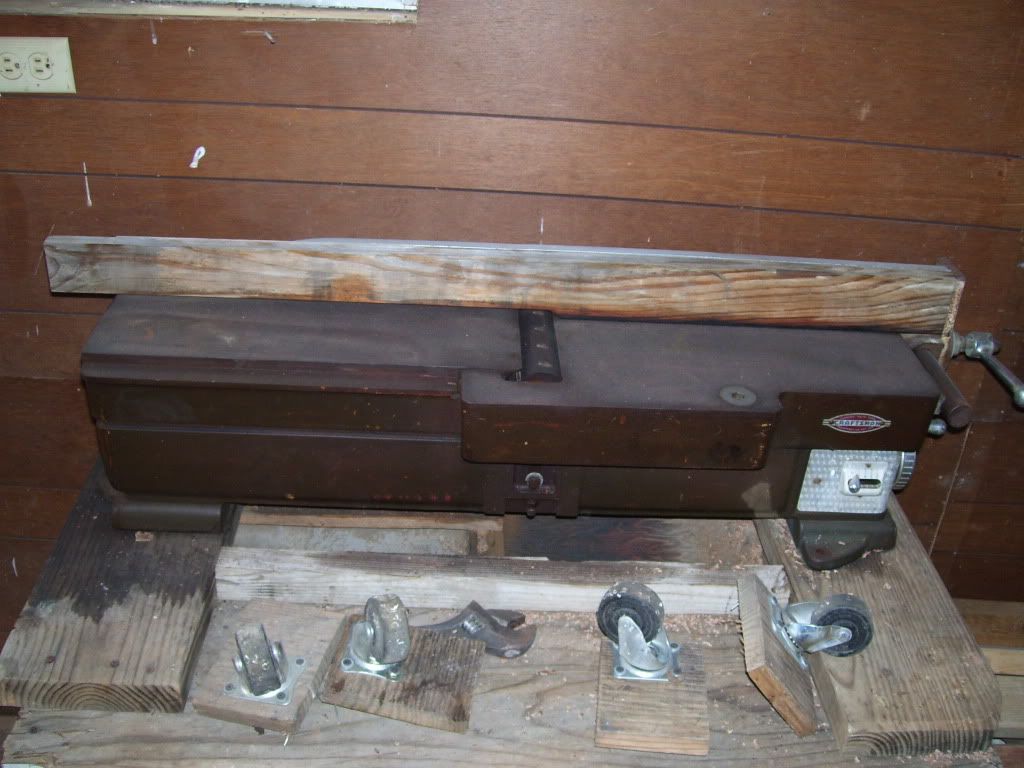 Hey everyone! Sorry it took so long to get the pictures on here, but here they are finally. Sorry about the before shots on the table saw. Every time I would go to my shop to work on it I would forget my camera. I finally remembered to take it with me today. For the most part I am done with the table saw. Aside from waiting on my fence to come in and the original handles that I have ordered, all the big part is done. I hope you all like it. This was my first try at a restoration and I sure enjoyed it. I know it's not perfect because I couldn't get some of the aluminum pieces to polish up very well and there is a hole in the front that one of the 2 previous owners drilled in it for some unknown reason, but I am happy with the results.
I have not started on the jointer yet, so these are all "before" pictures on the jointer. It's probably going to be awhile until the jointer gets new paint and cleaning up, because works just fine and I have some other projects to work on. Especially since I had another AMAZING score this past friday!!! Wow!!! I have to say I have been pretty lucky in the last few weeks. Friday I bought a 1971 powermatic 14" bandsaw for….............wait for it…...........$25!!!!!!!!!!!!!!!!!!!!!!!! Can you believe that
?
?! The ad I saw on CL said that it was just for parts, but I figured "what the heck, I'll altleast go look at it". It was only a few miles from my house. I was expecting it to be stripped down since it was "for parts", but everything was there except a blade. I got it home and plugged it in…...no juice. I didn't even hear a hum in the motor so I figured a wiring problem. Sure enough, the switch had a breaker on it which had been thrown, so a quick reset and it runs great. I checked everything and it all seems to be fine. SO I have torn it apart piece by piece so I can sand blast it and put it back together. I just need new tires on the wheels and all should be good. Except for a pully I broke as I was taking it apart. I think it was already cracked though. No big deal though. An easy fix any ways. So here we go. On with the pictures. One more thing. I had already started taking the band saw apart before I started taking pictures, but I assure all the parts on there.
-- Of all the people I have met in my life, you are one of them!
---