Original plans (located in my head) were to have a removable top. The concept was, since I have limited space, and the occasional need to vacate for a vehicle, I would break it down to a top, and collapsed legs (using hinges). However, as I stated earlier, I didn't truly anticipate the weight of MDF. So, although the top isn't actually secured to the legs, I doubt I'll be removing them very often.
I made boxes inside the frame to accept the legs: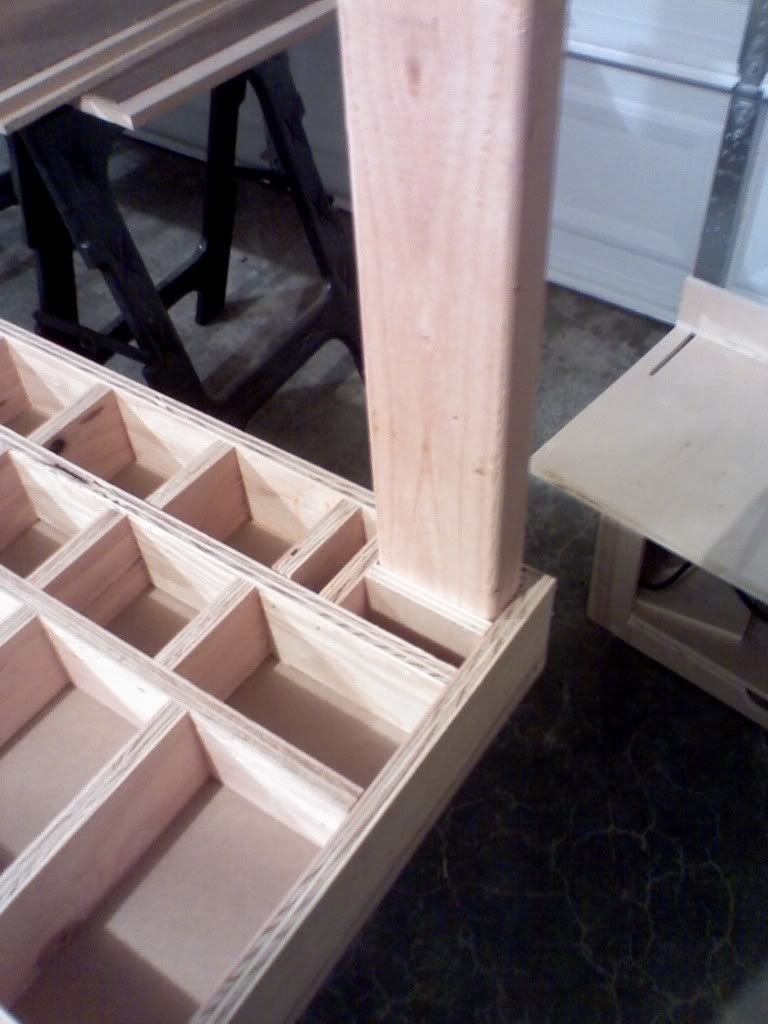 This worked well, but still didn't give quite enough stability.

So, when adding the braces, I simply added two to the top.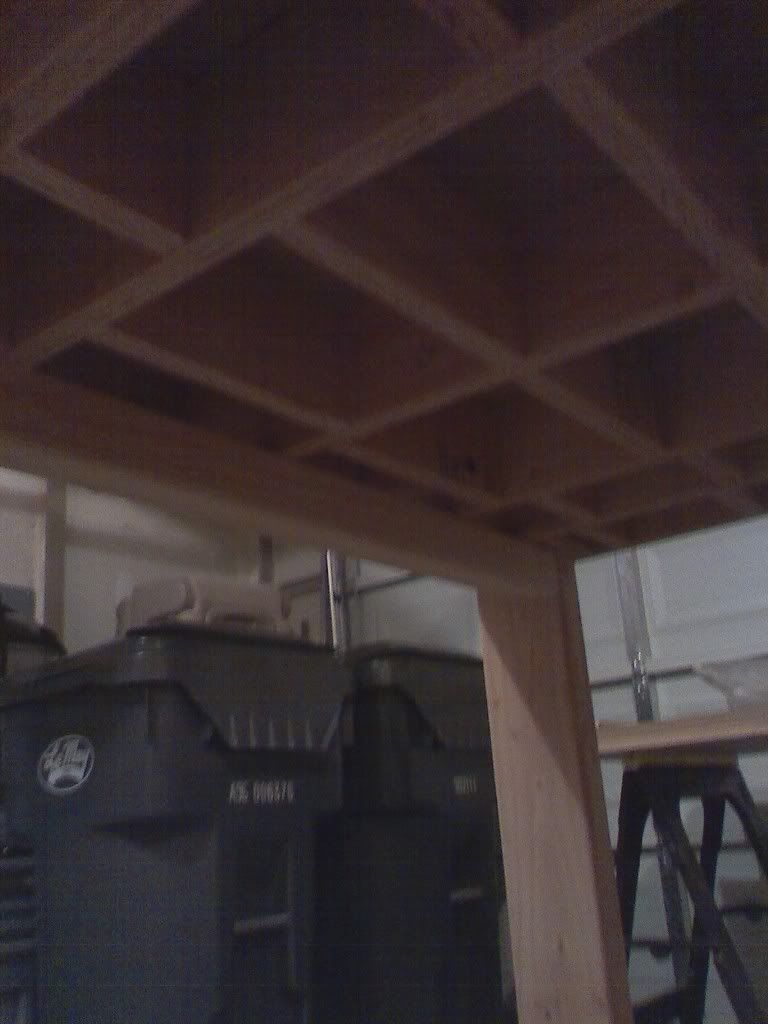 Hard to see, but they rest right on the frame.
That was it.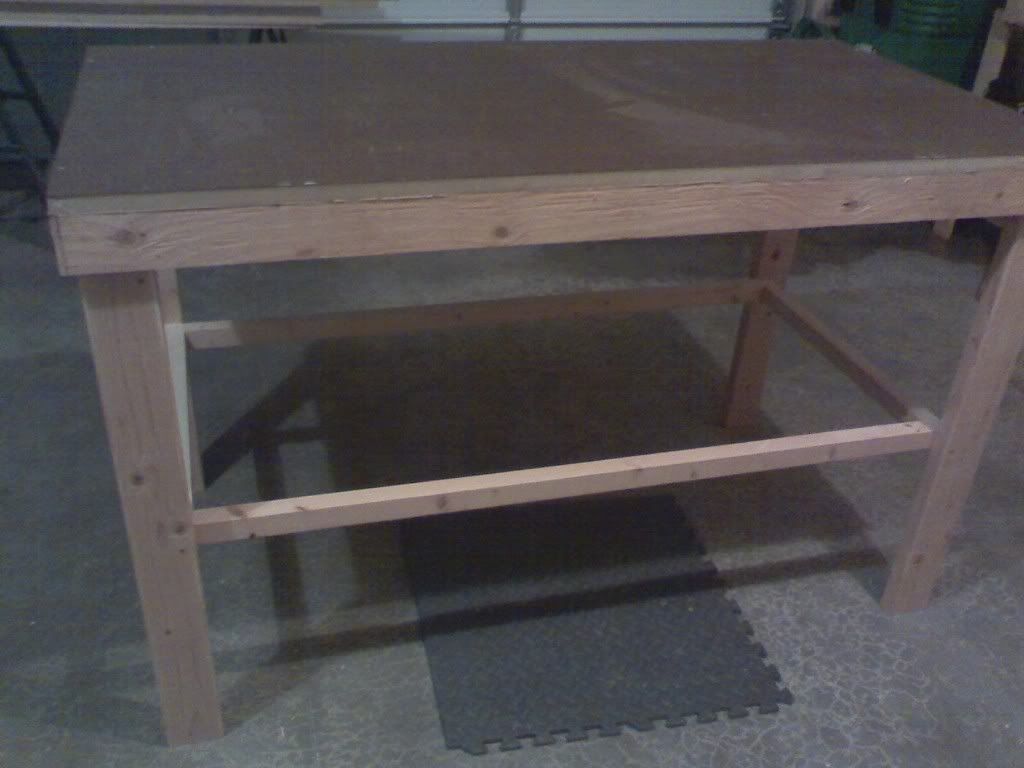 -- Measure with a micrometer, mark with a crayon, cut it with a chainsaw.
---