Hello everyone! I am a new member to lumberjocks, despite having browsed often since 2011 when Roy Underhill inspired me to start woodworking with hand tools in my dorm room at the time…
I filled out my profile page if you enjoy walls of text or want to know what I'm doing here now. In short, I'm focused on illustration and design with the intent to spread knowledge about hand tools. There is a lot of traditional hand tool knowledge that bears repeating, yet a lot has changed in the last 30 years. My work is clear to me. The means to make an income less so (a lot has changed in the last 30 years…), but I am confident it is possible.
Enough spack! Mafe made a really nice post about making japanese gimlets, "momi-giri". Inspired by the book illustration, my own momi-giris, Toshio Odate's "Japanese Woodworking Tools", and maybe a half dozen videos on the internet, I made an illustration showing all the momi-giri bits I have seen and their intended uses: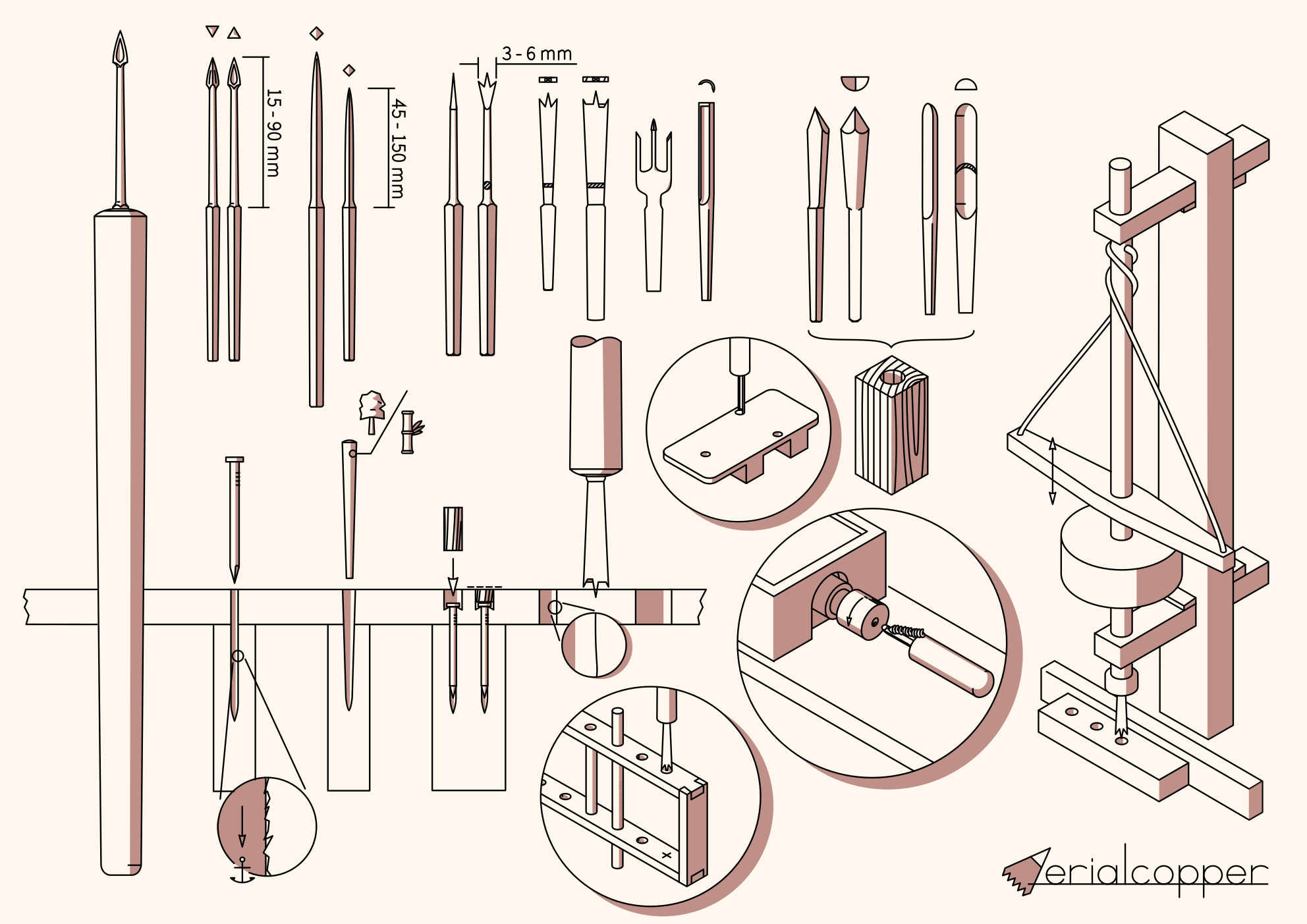 I felt the momi-giri was a symbolic and warm theme to break in my website and presence here. It's a simple and capable tool that almost anyone can make-
Before I made the poster, I made a complete "yotsume-kiri" using only my most basic tools: file, saw, plane, knife, and awl.
I will make another post showing how I made it in detail. I will likely make more complex bits and handles as time permits, but even this result is very concentric and sharp. I am happy to have another tool in the box :)
I look forward to meeting y'all!
-- Dylan- www.aerialcopper.com
---