Charles Neil lowboy build-along, # 16
Hey friends, when I left you last time, we were ready to sand the case. I started by putting wedges in the drawers, to keep them in place while sanding. First I sanded the whole front of the lowboy case and drawers to make them all even for the installing of the drawer fronts. After checking the front with a straight edge at many different angles to make sure the drawers ,legs and case were dead flat, I then moved on to both sides and the back. This was a big job and it took tons of sanding and checking to make sure everything was flat, using planes, belt sanders (very carefully) and then my random orbital sander with several grits . Even with all that sanding I only sanded to 80 grit. This took me from 8:30 AM until 8:30 PM. What made it even tougher is that my wife seems to be allergic to mahogany dust, so I had to stay in the shop until I was finished sanding for the day, in fear of bringing in dust to cause her problems.
The next step is to make and install the knee blocks. I first cut out the pattern furnished on Charles' web site for the "Mastering Woodworking", in PDF form and then glued it to some hard board and cut out and sand to shape, like the cut-out in the other patterns.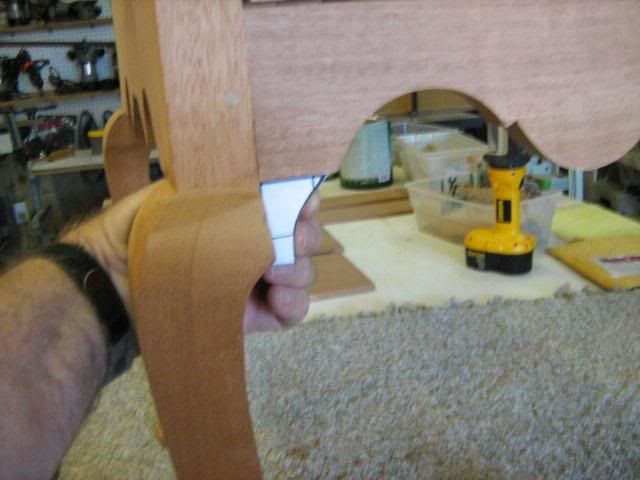 Now I hold the mahogany up next to the legs and try to get a reasonable match on the grain. I then draw the pattern on the stock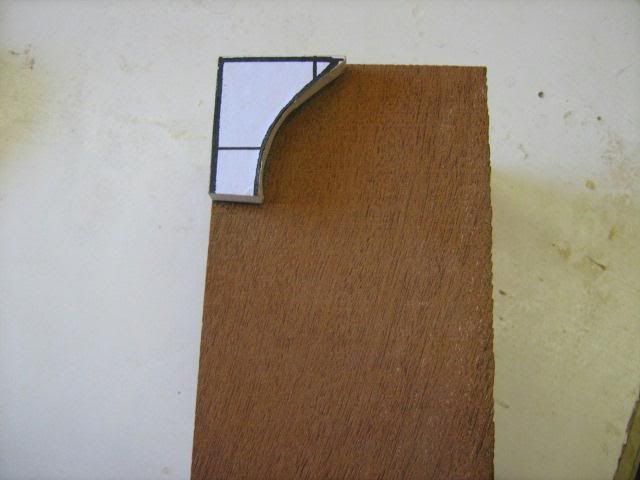 and go to the band saw and saw out the first shape on the stock.
Now, back to the band saw to cut just outside the draw line. Note, I use the off cut as a carriage to hold the piece, to make it easier and safer to cut, plus it holds the wood at the correct orientation.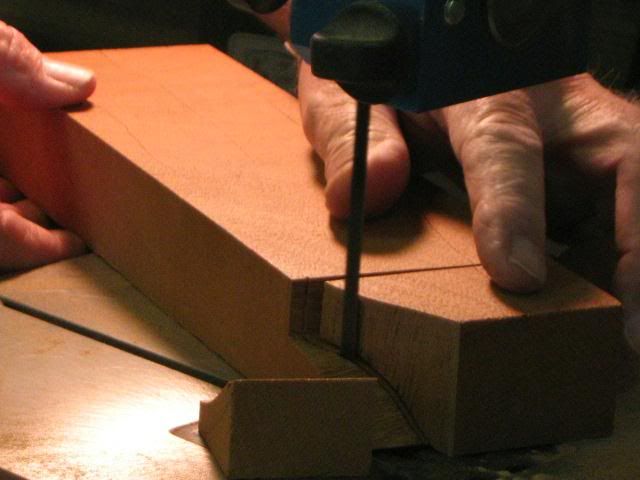 After cutting, I hold the knee block in place.
If I feel there is too much excess left, I then take the knee block to the disc sander and sand to fit. After I'm satisfied with the fit I then put a liberal amount of glue on the knee block and firmly hold it in place for a few seconds until I feel it is centered properly.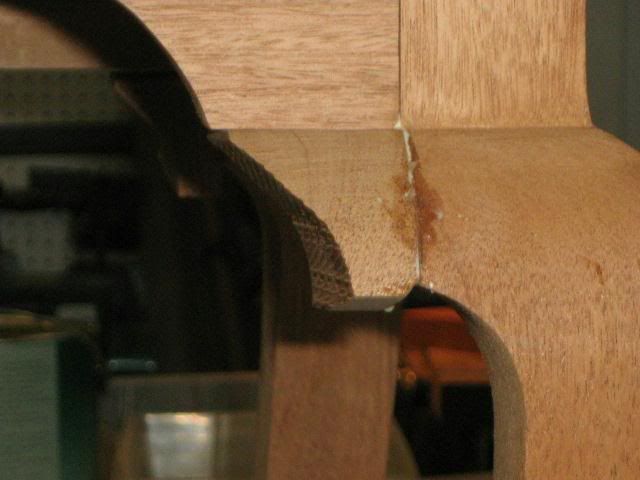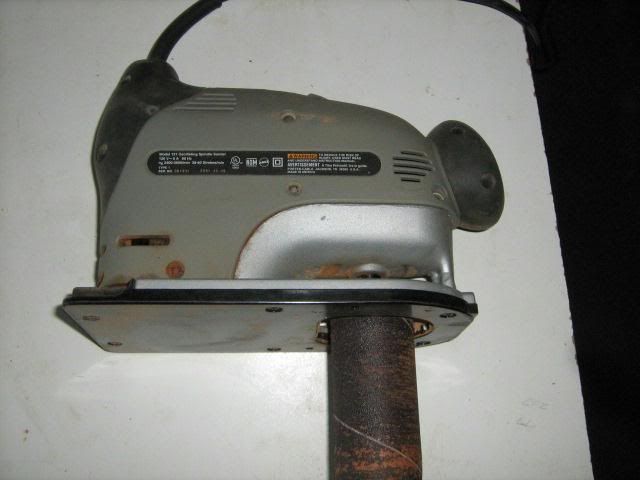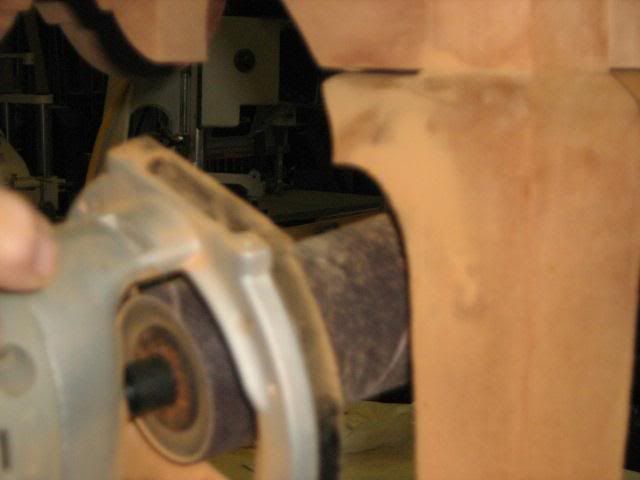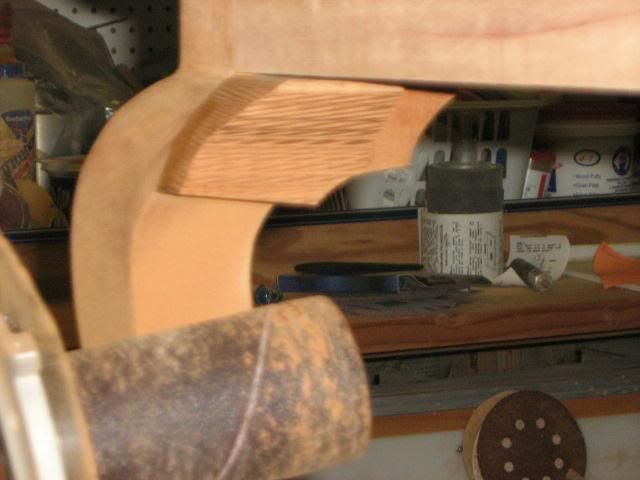 Next time we will be installing the drawer fronts.
I also use my random orbital sander and pattern makers file to get it shaped. Before going onto the next operation it's good to compare by eye the legs and knee blocks to make sure they look alike. Regardless of measurements, if they look alike, they are alike, quoting Charles.
Remember, the techniques used are from Charles Neil's subscription online webisode.
Sign up for Charles, "Mastering Woodworking" webisodes
http://mw.charlesneilwoodworking.com/ a new project starts soon so don't miss out.
-- https://www.artisticwoodstudio.com/videos
---