Charles Neil lowboy build-along, # 13
At our last episode, we were at the ranch and Skip and Marty were…….?! When I left you, I'd just completed gluing and pegging the lowboy together. Now, I measure and cut the material for the drawer shelves, in this case, made from poplar. After cutting all the material, I lay the sections of wood out and draw a line across the material where the biscuits are to be placed in the dust shelves material.

To make things easier, I take out my bench hook to hold the pieces while I use my biscuit joiner.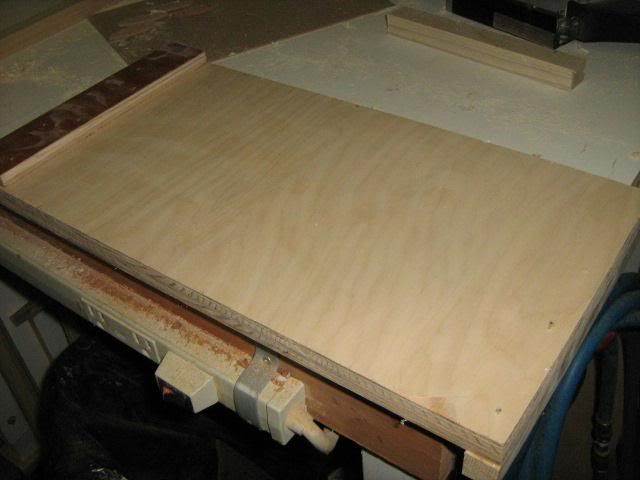 I glue them up, clamp them and check for square by using my trammel points.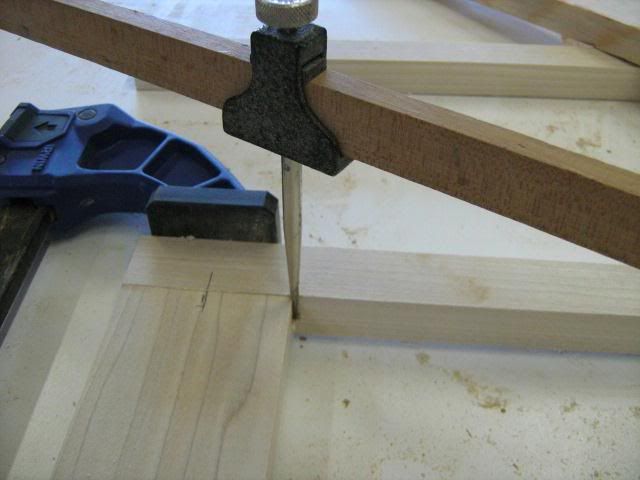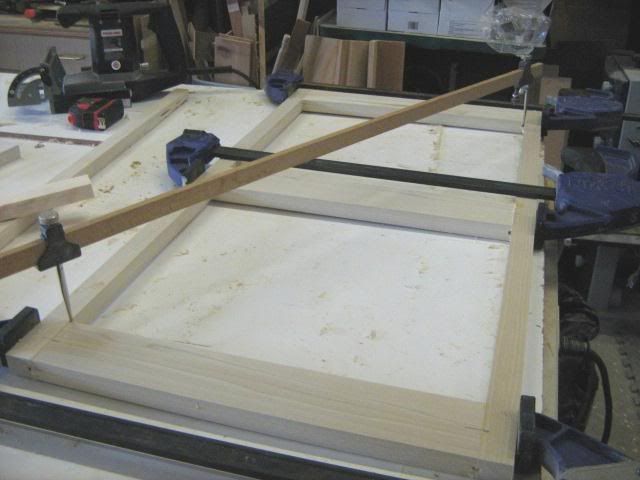 This eliminates the need to have a measuring tape.
I write the time on each piece and I let all the shelves' glue dry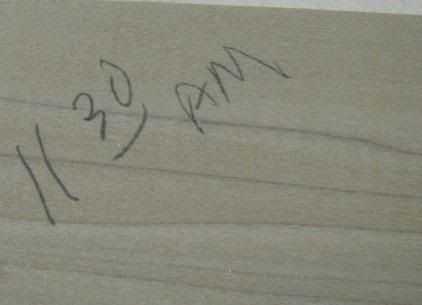 . After un- clamping all the drawer shelves, I put them in place one by one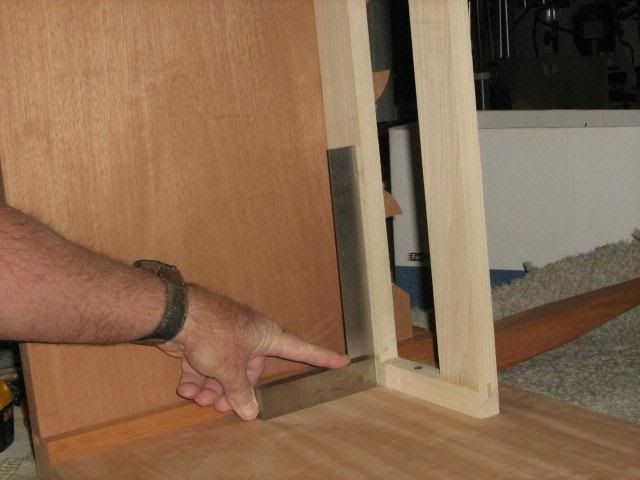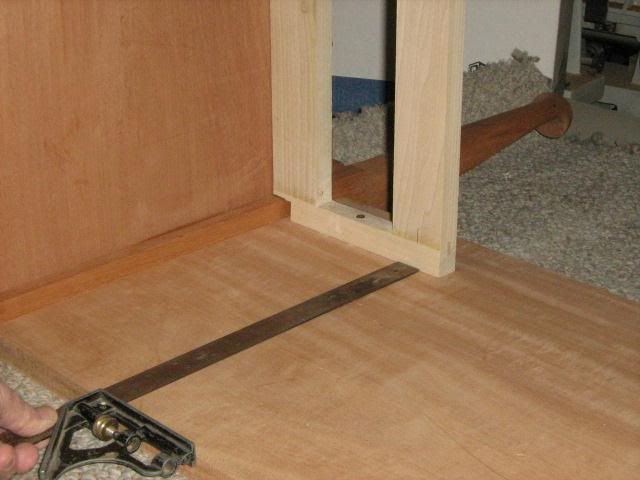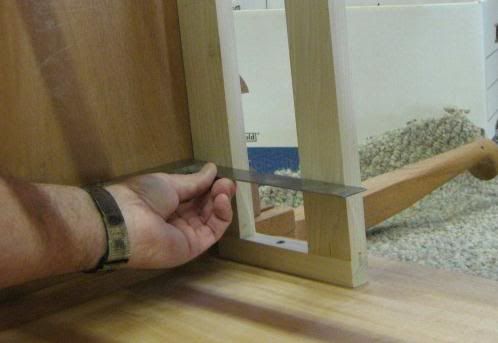 , making sure they are square with the case from all directions and this includes the frame that the top will be. Each frame is glued in the front of the case and screwed in the back, to make them adjustable when the drawers are installed.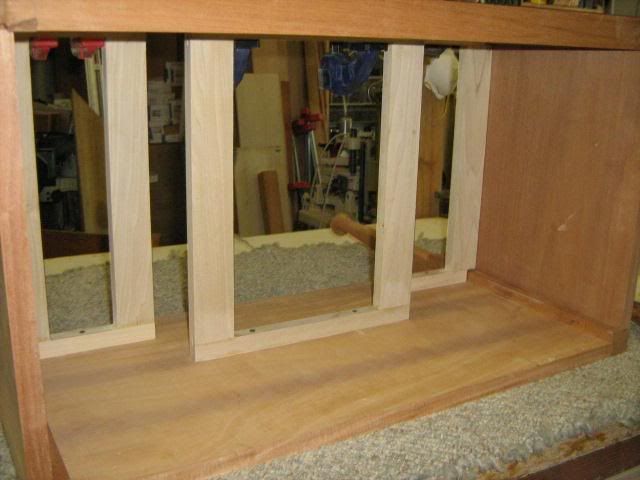 Next up, I start the gathering of material for the drawers. My plan is to use maple for the drawer sides and back. But after finding the maple that I've stored for a couple years, and that was stored by my son as a favor, I take it down and do a skim on my planner. From this point, it's good news/ bad news. The good news is, all of this maple is nicely figured.


Now I cut out the poplar to the exact width and height of the drawer openings for the backs and mahogany fronts and just a ½ "shorter for the sides. After some test fits, they're put in the case to acclimate over night, but longer would be better.
The bad news… I don't have any other appropriate material for the drawer. After e- mailing, Charles he said he wouldn't use this figured maple, because it's just too nice. After digging around, I find some poplar, some of it 16 quarter, and re-saw just enough for the drawer sides and backs.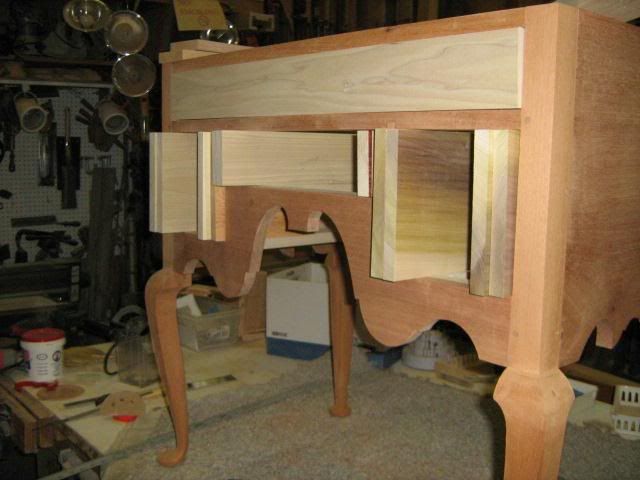 I set up one of my dovetail fixtures and get ready to dovetail the drawers.
This is where I will continue next time.
Remember, the techniques used are from Charles Neil's subscription online webisode.
Sign up for Charles, "Mastering Woodworking" webisodes
http://mw.charlesneilwoodworking.com/
---