My 1st PIECRUST TILT TOP TABLE #9
In routing out the center of our top it creates the possibility of our top cupping because of the moisture content inside the wood ,the way to over come this problem is to either seal your top in a large plastic bag or keep it clamped so it can not warp I choose the latter.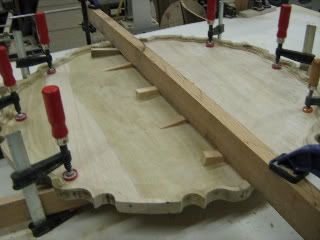 Well we have our table top routered out ,hopefully we were careful and watched all the details as we went along making our details
Crisp clean and consistent. I did not. So here's all the extra work I caused myself.
The top and bottom edge of my piecrust were not consistent so I had to hand carve trim both of these details adding at least 12 hours of extra work .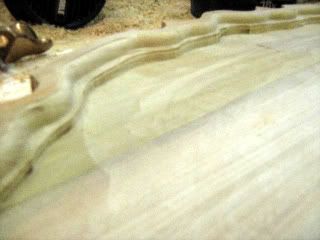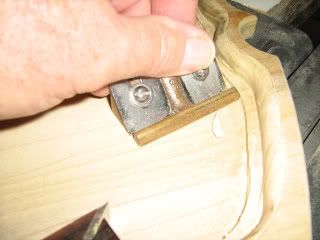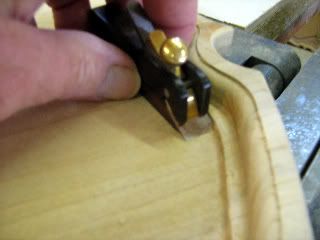 Ok some of this smoothing and detail work is still necessary but far less if you check the details after routing ever phase and section of your outer edge details.
One operation is to even out the corners were the router can't conform so you need to trim the detail back to were the rest of the inside lower part of the details cut like this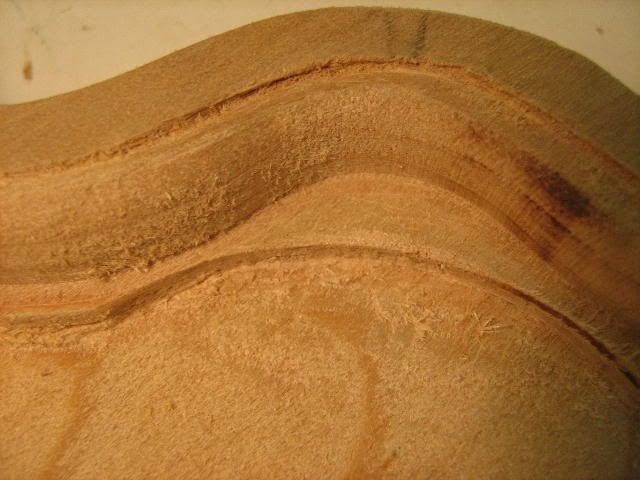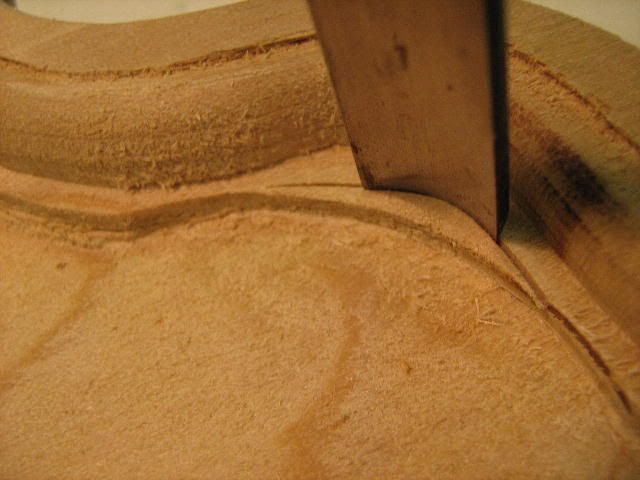 Here are some of the many tools to clean up (and in my case carve) the details.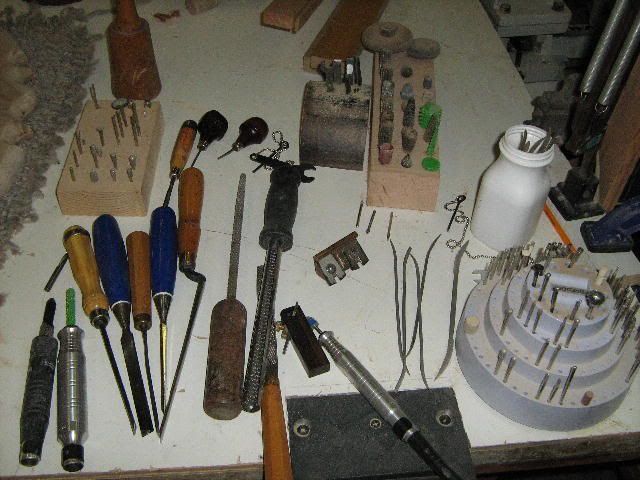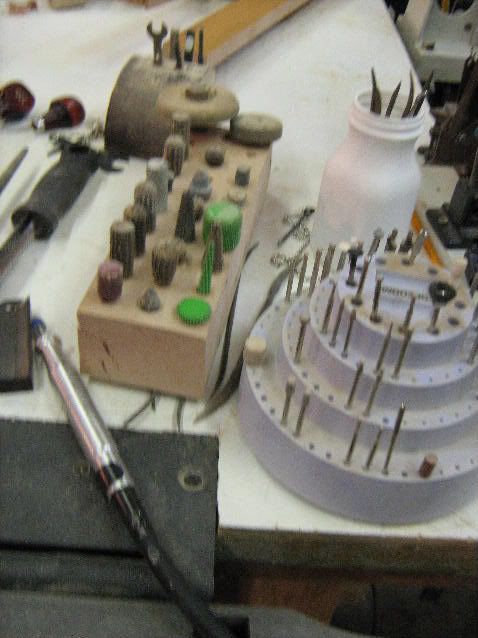 Were are we now? Assuming we have kept turning our table top round and round an scraped and cleaned all defects from the details now we have to do the same for the middle section. . When all of that is done now it's sanding time. The whole center can be sanded with a random orbital sander but the edge must be sanded by hand progressing through the grits from 60-at least 150.
When your through the top will look like this.
It's been work and fun making a lot of jigs,routing and sanding to get this point but we now have our Pie crust table top most of the way there.
In #10 we will talk about conecting the battens plus the pedistal,legs and bird cage
EDIT HEY FOLKS SORRY FOR THE DELAY ON THE REST OF THE PIECRUST BLOG, MY OUT OF SHOP WORK HAS DELAYED THE REST OF THE STORY
Link to Charles Neil's The Magic of Routers
Were I got this whole process from.
http://charlesneilwoodworking.com/dvdplayer.php?id=61
Links to my pie crust table blogs
#1 http://lumberjocks.com/a1Jim/blog/10077
#2 http://lumberjocks.com/topics/9201#reply-94838
#3 http://lumberjocks.com/a1Jim/blog/10086
#4 http://lumberjocks.com/a1Jim/blog/10088
#5 http://lumberjocks.com/a1Jim/blog/10090
#6 http://lumberjocks.com/a1Jim/blog/10096
#7 http://lumberjocks.com/a1Jim/blog/10106
#8 http://lumberjocks.com/a1Jim/blog/10113
#9 http://lumberjocks.com/a1Jim/blog/10124
---