Here are a few bits and pieces I did this week (July 6th)
I finished the last two boards on the deck. I had to notch out around the posts. I must have made 30 trips up and down over the stairs. What a workout.
I then started on extending the posts. I am making the first cuts here. Cordless tools are great . . . when the batteries don't die. Mine kept dying. I had to resort to a not overly sharp hand saw.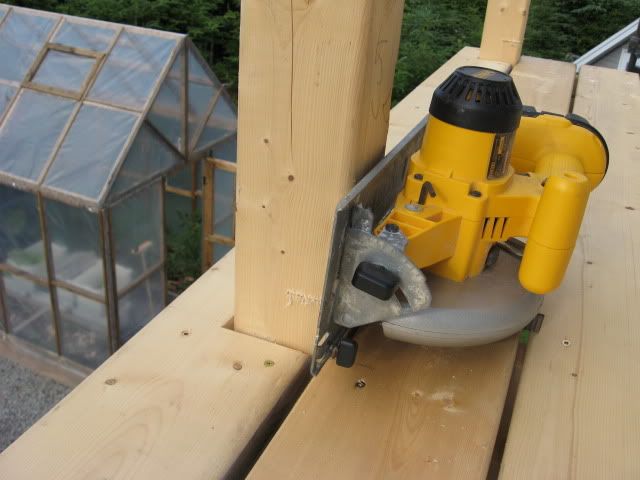 Close up of the cut. Its 1 ¾' deep.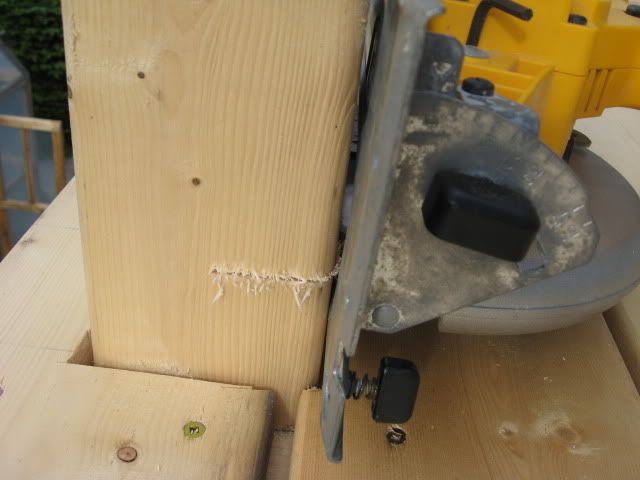 A finished post. Boy my arm was tired.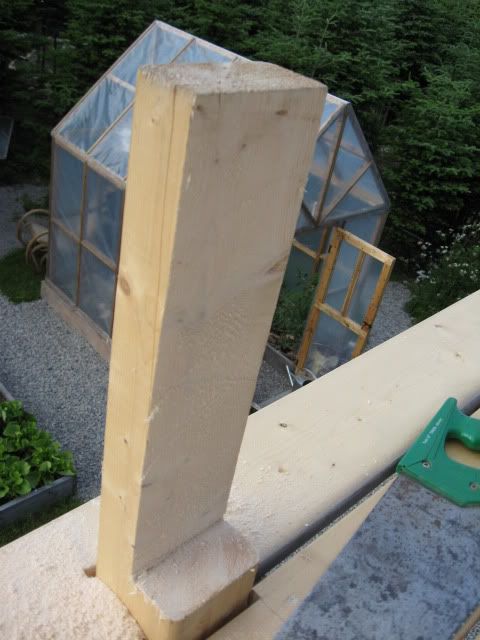 The finished cuts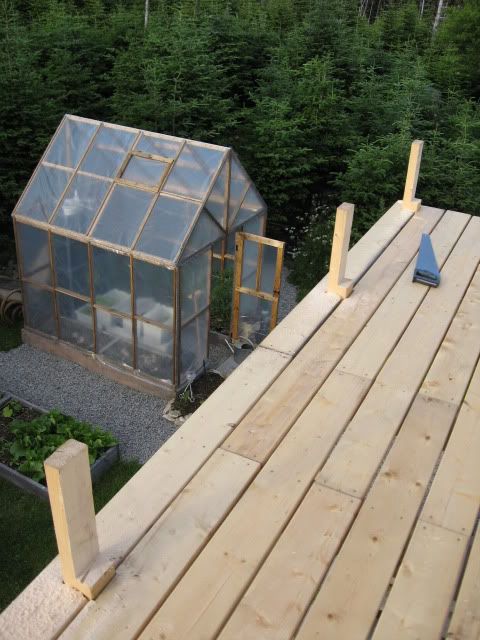 This was my biggest worry . . . how to get down through the house covered in fine sawdust without DW catching me.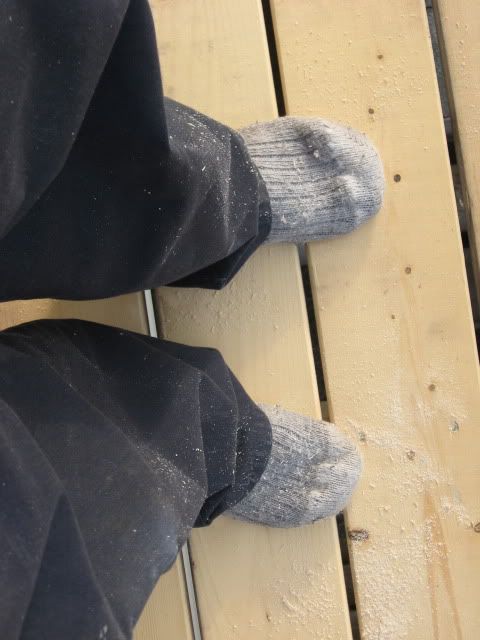 Here are a couple of finished post pictures. I cut the posts to length and notched them to go over the cuts made earlier (see above). I put three lags in each post to hold it in place.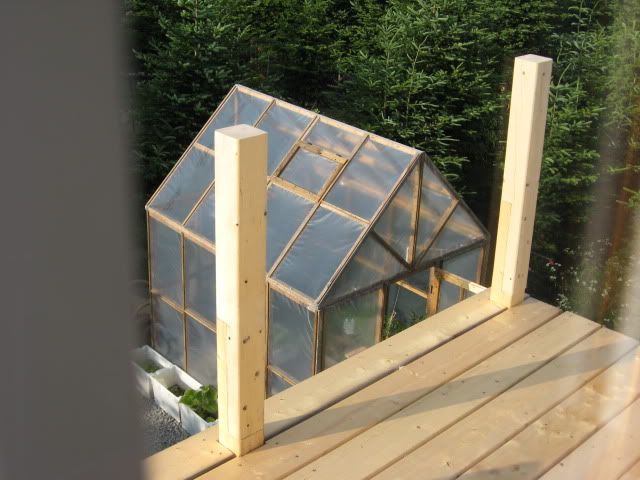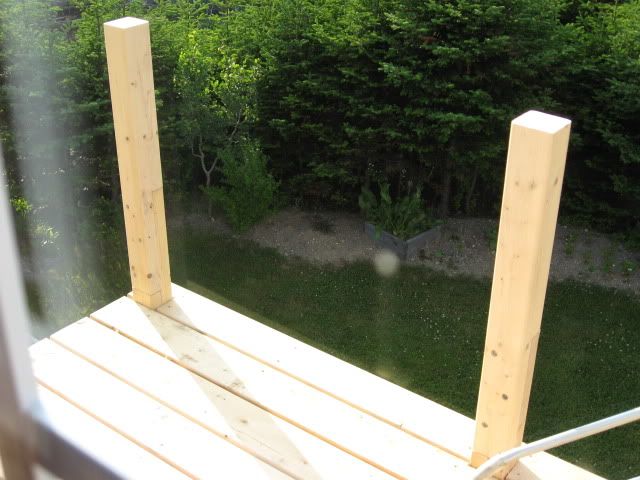 Next I will be working on the railing.
-- BLOG - http://www.colorfulcanary.com/search/label/Zuki
---