Its July 4th and its back out at the deck. Yesterday I tipped the deck in place. Today was one of those days where it seemed that I did not have a whole lot to do . . . however it took me the entire day to do it. Go figure.
First on the agenda was to install the railing posts in the rear corners of the deck. Here is a pic taken from the upstairs door. And yes it's a long way down.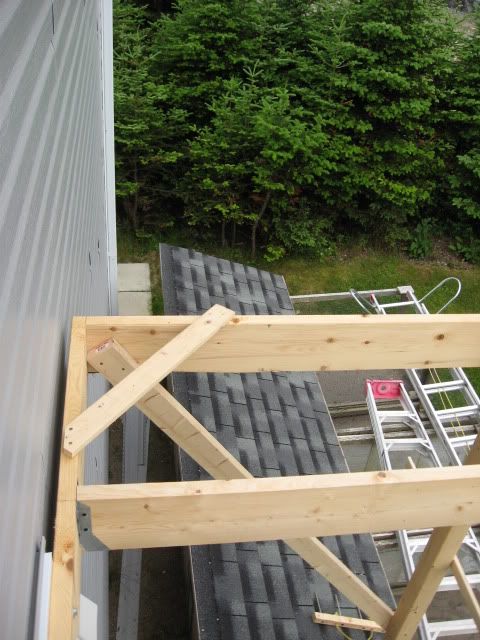 I climbed up the ladder with the camera to take a pic installing one of the posts. The clamp held it in place while the short piece of strapping (screwed to the post) ensured that it remained at the correct height.
A view from the ladder across the deck.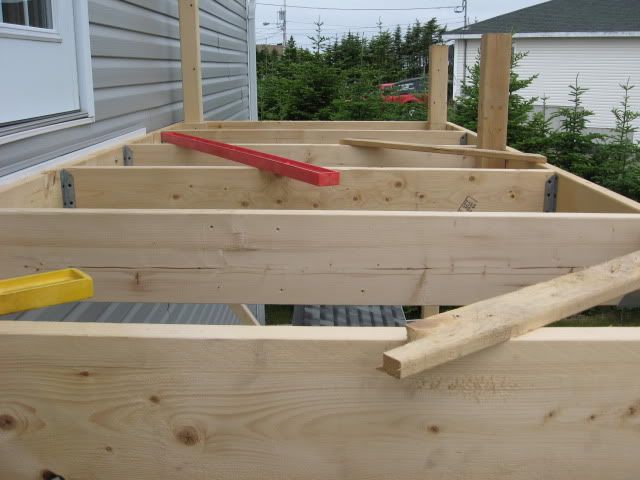 The corner post in place. I'm using one heck of a lot of galvanized lag bolts. Thank goodness for predrilling and DeWalt 18v drill.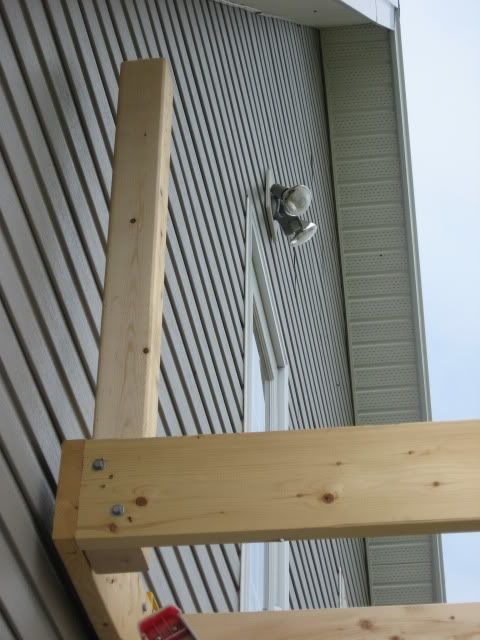 I decided on not giving a "board by board" picture review of the actual decking. Needless to say the first board against the wall was a little tricky as I had to cut the boards to fit around the 4×4s. The rest went down relatively easy. I put a ¼ space between each board. Here are a couple of shots from the ground.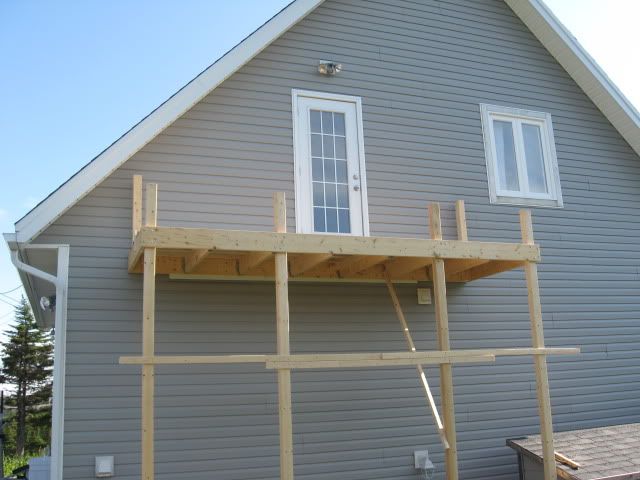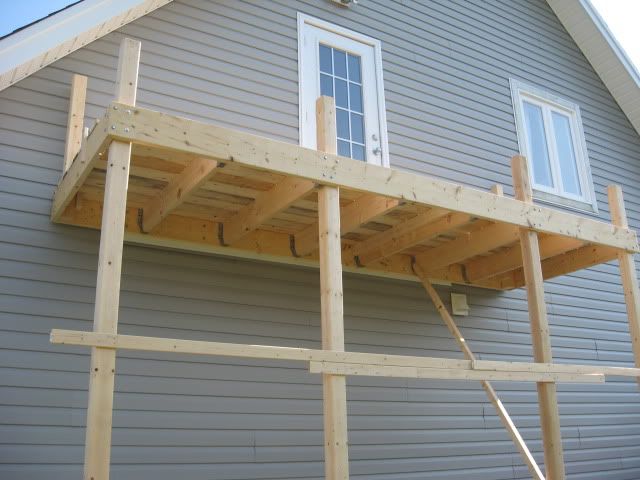 And here are two from the deck. It was getting late in the afternoon and I was getting hungry and a little tired when I got to this point. The next couple of boards will have to be notched. In addition one of the boards that I picked up had warped so I will exchange it on Monday.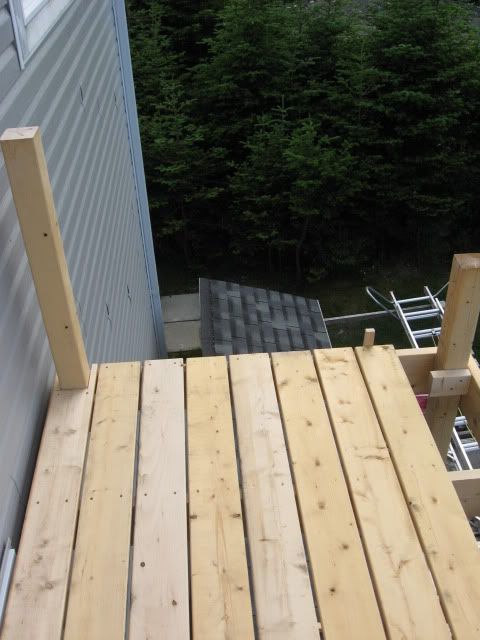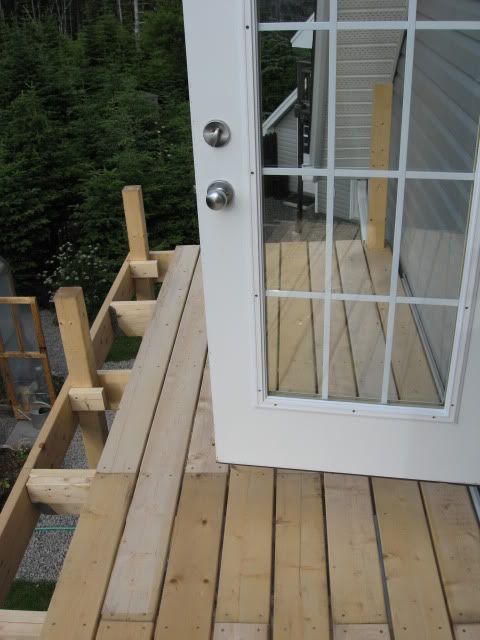 Next steps is to finish of the decking and laminate the railing 4×4s across the front.
Thanks for following.
-- BLOG - http://www.colorfulcanary.com/search/label/Zuki
---