I never did anything with the deck yesterday as I had some errands I had to run. This morning I started about 8:00 making sure that I had everything in place to rise the deck.
Up inside the door I have a 4×4 36" long that is resting on either side of the door frame. It is kept 3' off the floor with a strapping legs. I will use this 4×4 as a place to tie off the deck as I tip it up. You can see the heavy duty tie down straps that I will be using to pull the deck into position. Also note the vertical 2×8s screwed to the deck.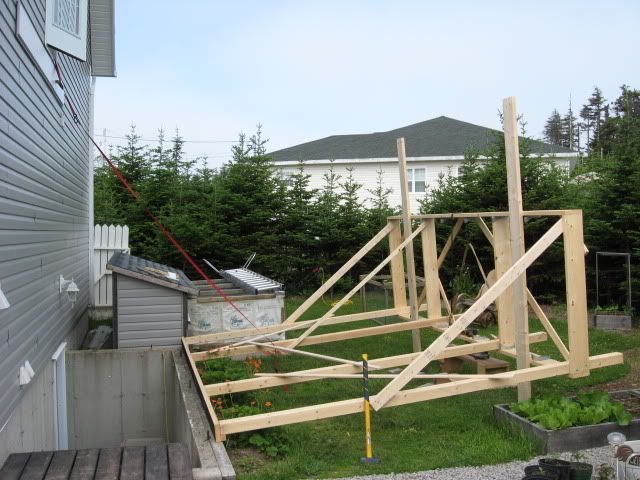 I am using my car jack to raise the deck 6" and then I relocate the 2×8s by dropping them 6". I then release the jack, build up the base under the jack and raise the deck another 6". I did this several times until the deck was about 3' off the ground.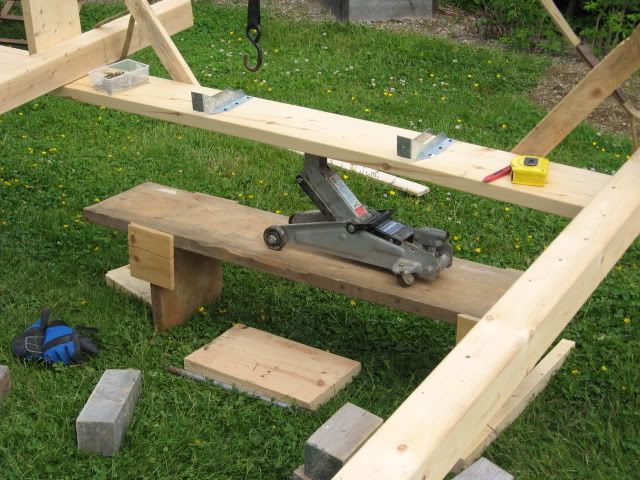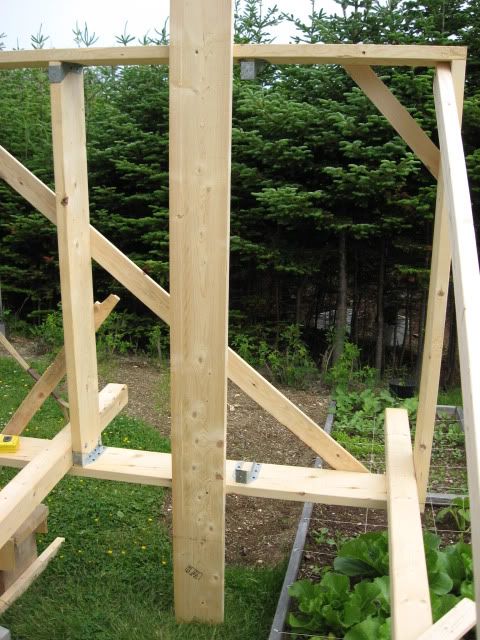 Here are a couple of lifting progress pics.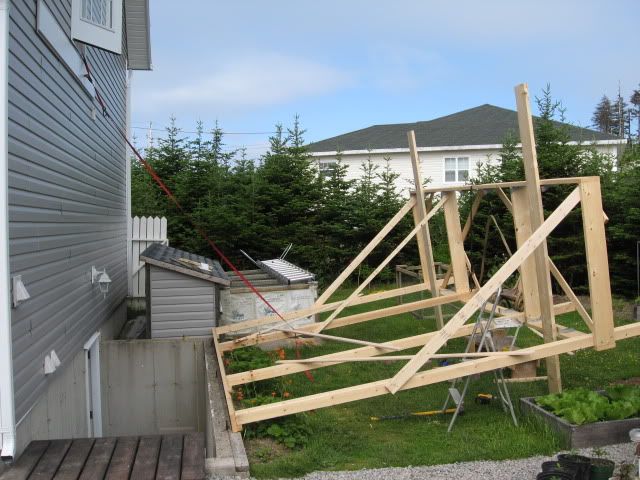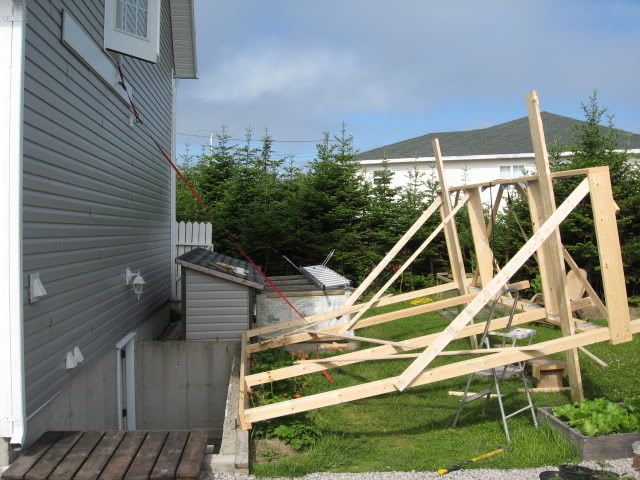 When I had it 3" off the ground I went upstairs and pulled of the straps. No go. Hmmmmmm. DW then came outside and said "why don't you use the come-along". Doh . . . why didn't I think of that. In the picture below you can see the red strap connecting the steel cable of the come-along. I have removed the vertical 2×8s.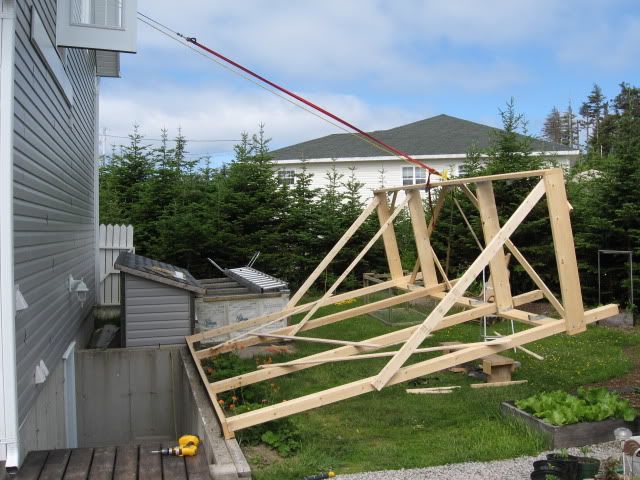 Here I am ratcheting the come-along and rising the deck. The cable is about as far as I can pull it in at this point in time.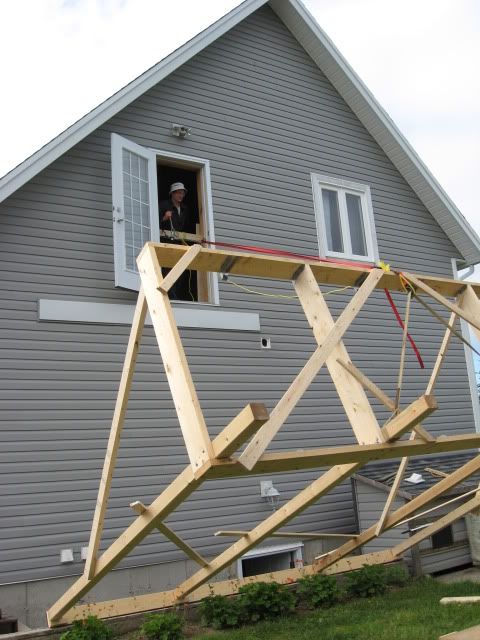 The bolts are sliding into the mortises.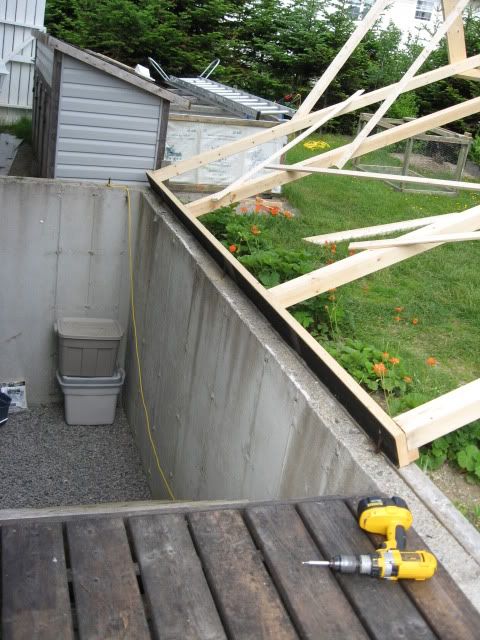 Here I am bracing the deck as I have to release the come-along and shorten the strap.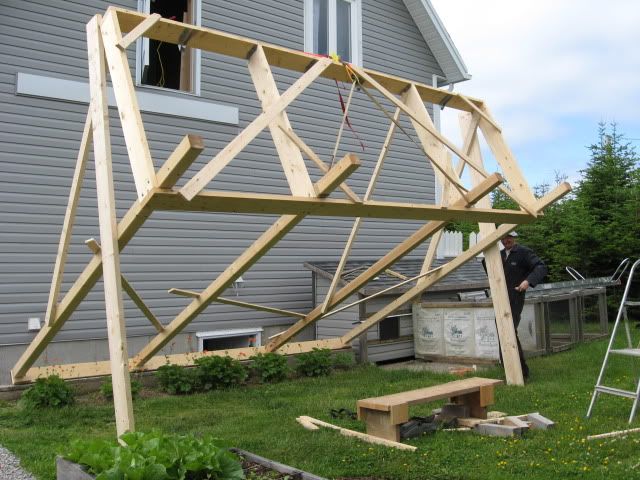 Another view of bracing the deck.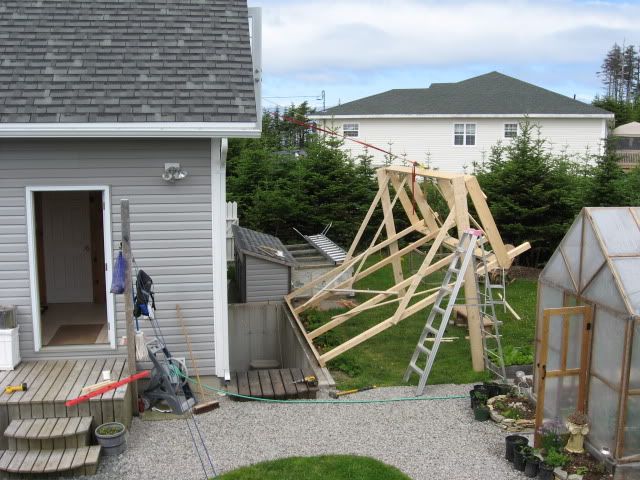 Here I have shortened the strap and reattached the come-along. You can see where the red strap attached to the steel cable.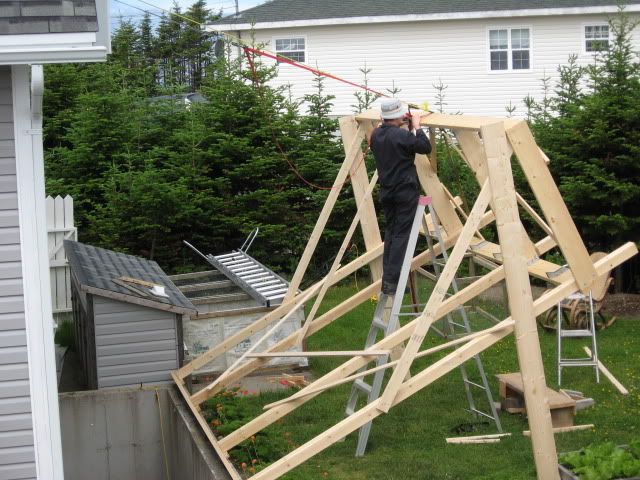 After a little more ratcheting the deck falls into place. Here I am screwing in a lag.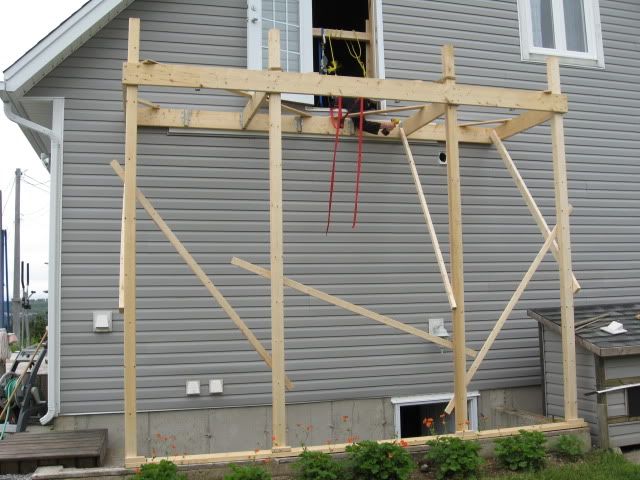 Putting washers and nuts on the bolts that came through the mortises.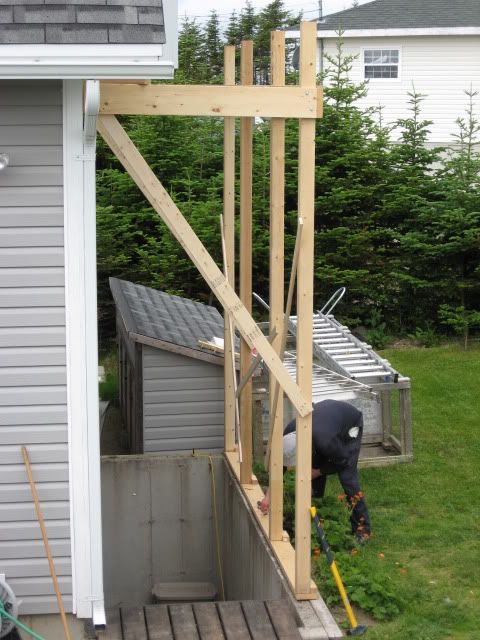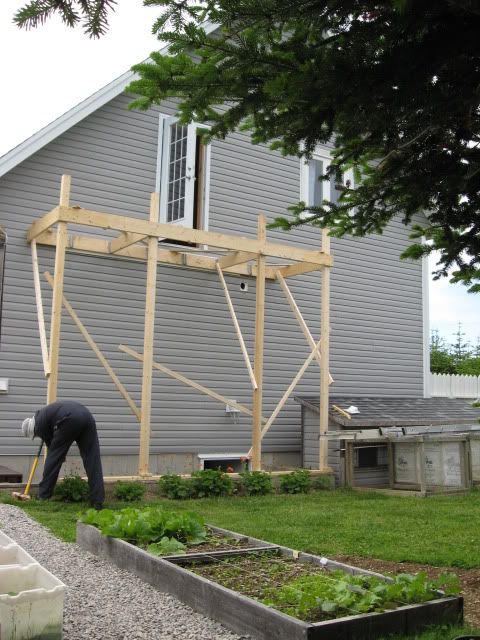 Looking up through.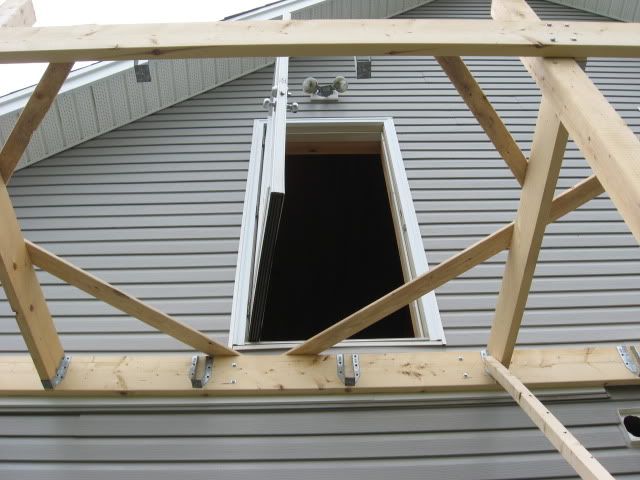 I reworked some of the bracing and started working on the stringers. Tomorrow I will have to add the back deck posts and start the decking.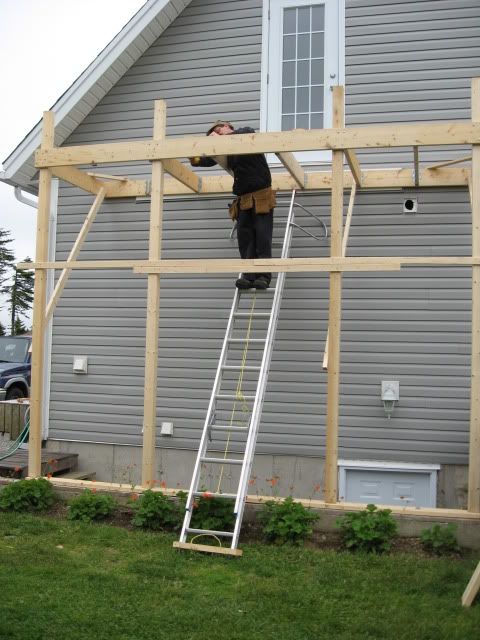 -- BLOG - http://www.colorfulcanary.com/search/label/Zuki
---