Its Canada Day. A day off from the ole grind . . . so I went back at the deck. I started by adding two more stringers. You will see why in a little while.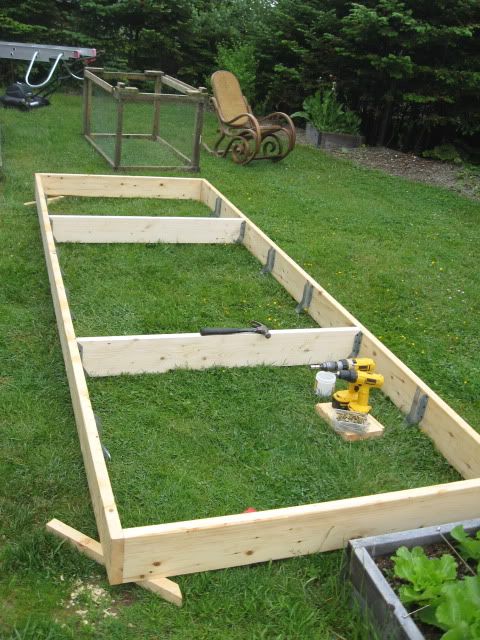 I'm not sure if everyone is like this, but when I'm working on an outside or rough construction work I like using scraps of wood as a notepad for jotting down measurements. This particular piece was left over from some xmas tree ornaments I made last fall.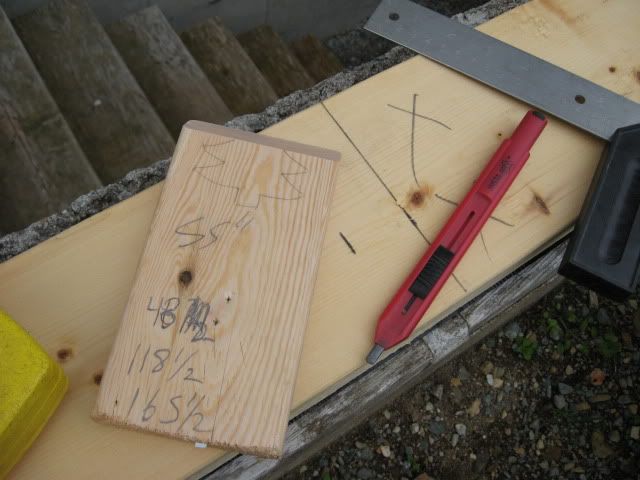 Here is the frame all braced. Before bracing I checked it for square, expecting it to be out of square and thus needing a couple of knocks to make it right. However it was perfectly square . . . 78" from corner to corner.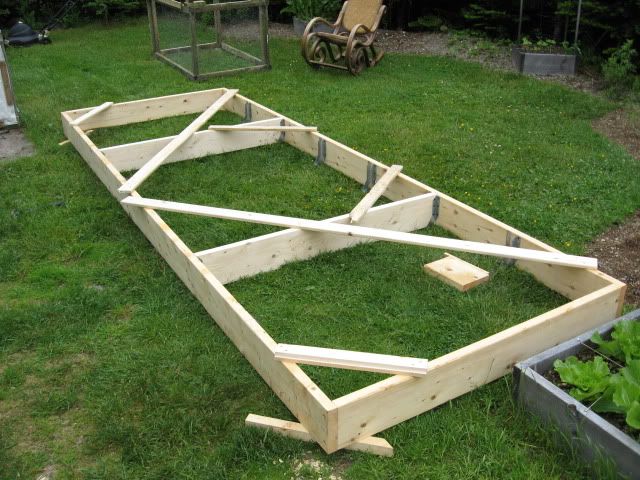 Oh . . . I had to do a little caulking up on the ladder. The grass was a little damp. Perfect test for my anti-kick device. Not sure if it worked or not as the ladder did not move. :-)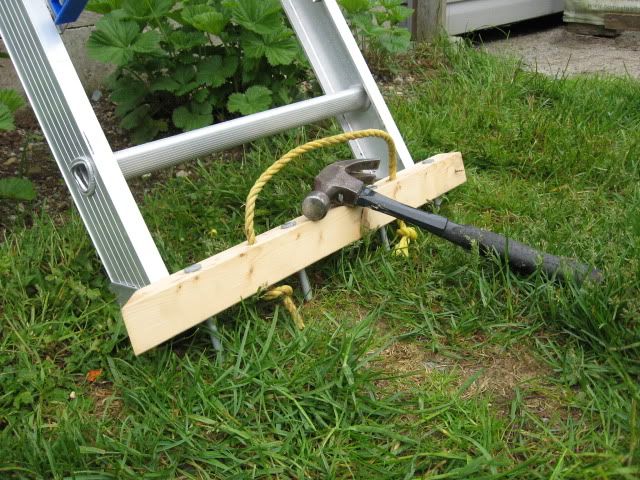 Now its taking shape. I ran out of lumber for bracing so I will have to pick some up tomorrow. Once this is braced sufficiently I will lift the deck end, using a jack and more braces . . . pivoting it on the base. When I get it about another 2 " of the ground I will tie a rope on the deck, go upstairs in the door and "pull up" the deck into location.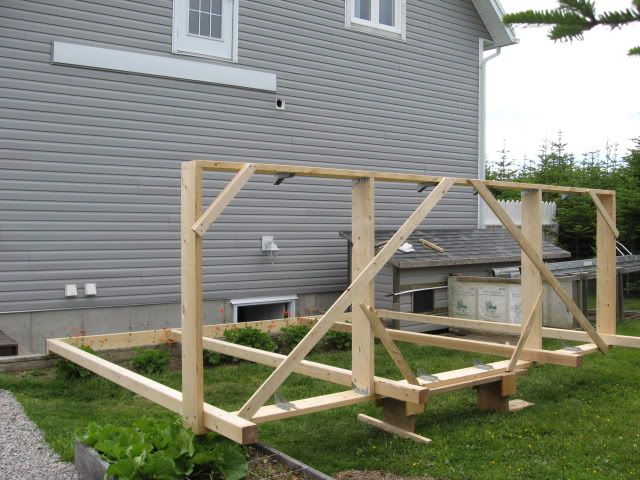 The bolts in the concrete will slide into the mortises cut in the base plate and that will prevent it from slipping off the concrete. The 4×4s are attached to the deck using 3 1/2" 5/8 galvanized lag bolts.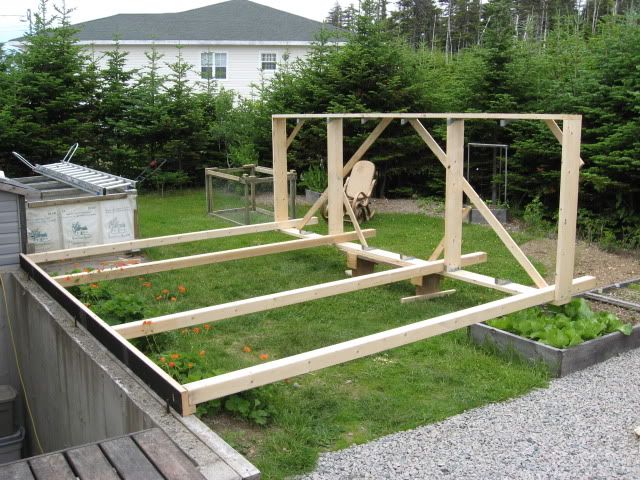 -- BLOG - http://www.colorfulcanary.com/search/label/Zuki
---