Well today the weather forecast said it was going to be 1C with lots of RDF (rain, drizzle and fog). And that is what we got. Did this inclement weather deter me from building the door . . . heck no. Did it deter me from installing it . . . heck yes. I spent about two hours building the door. Hope you enjoy the pics.
We had a canning rack in the upstairs of the garage and DW thought it would be a good idea to put it in the greenhouse as someplace to place her seedlings. Two screws held it in place.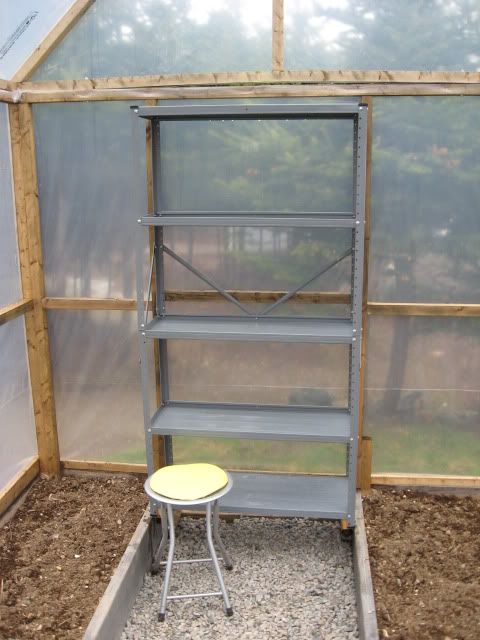 Cutting the boards for the door.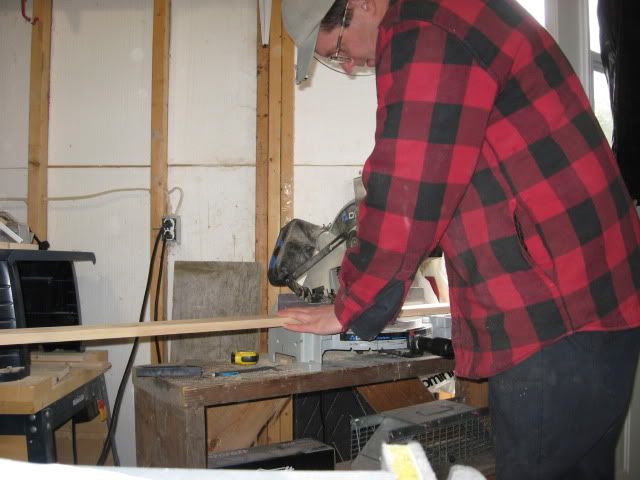 Ripping some boards to the proper width.
Loose fit of the door just waiting for pocket screws.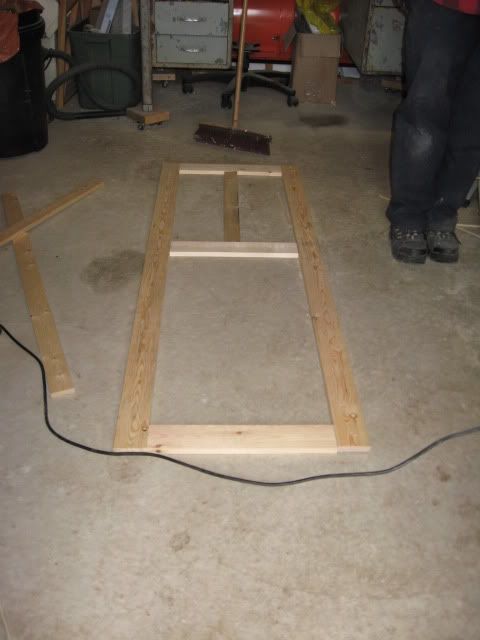 A couple of pictures of making pocket holes. The system that I am using here is my older pocket hole jig. For my B-day DW got me the Kreg Master System. I have not started using that one yet.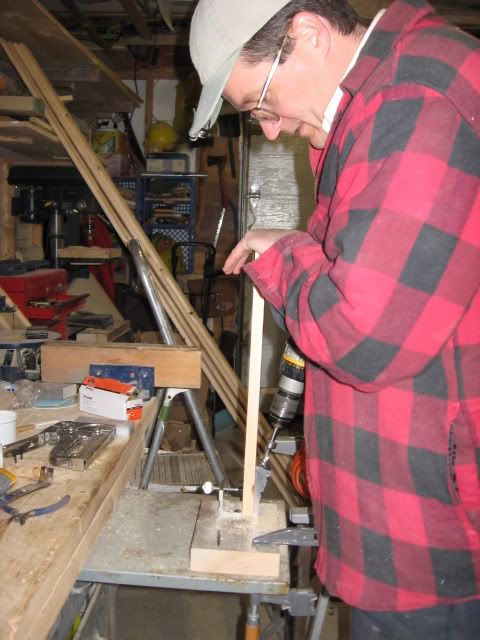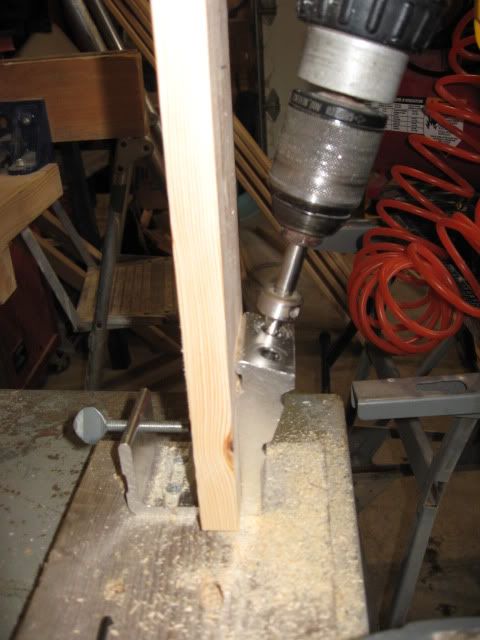 Using clamps keeps the board together.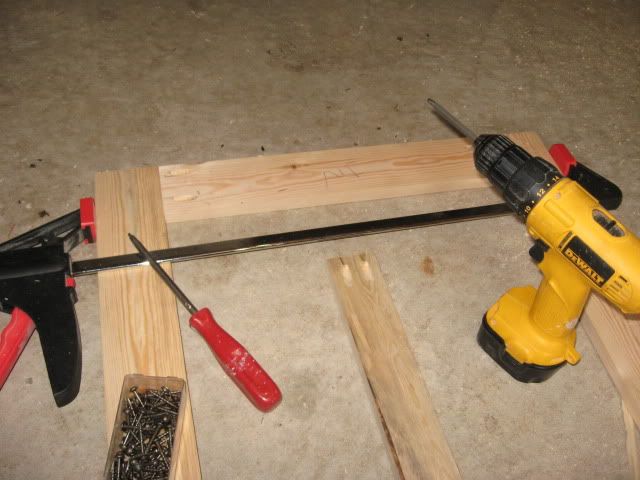 Now you may be asking what type of hardware are you going to use on the door Zuki? I knew that DW wanted black hardware so when I was in Home Depot I picked up just about every piece of hardware that was there to give her a good selection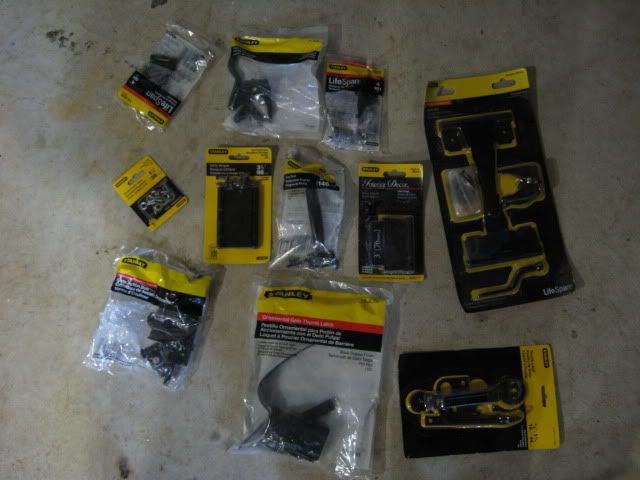 This is what DW selected. The remainder will be returned.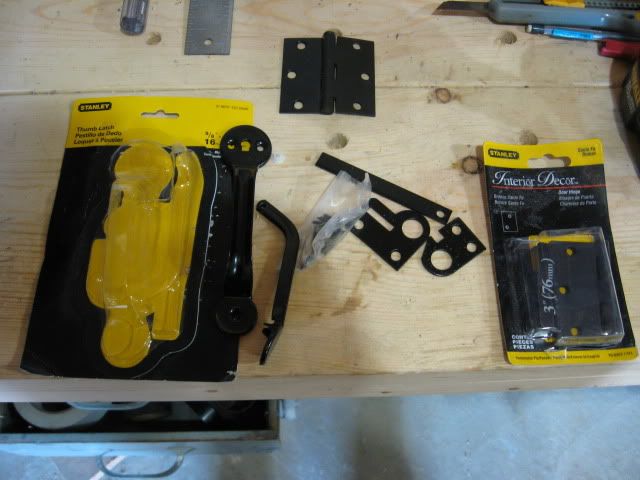 Here it is installed. Oh . . . that red smear . . . that's DNA. Every wood project that involves sharp tools required a small amount of DNA to be added to the project.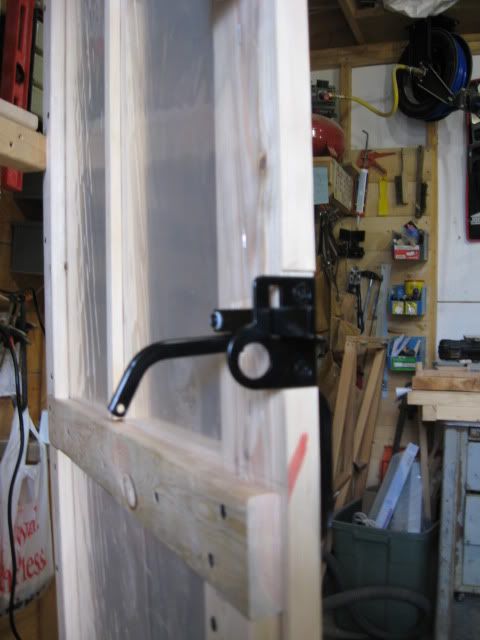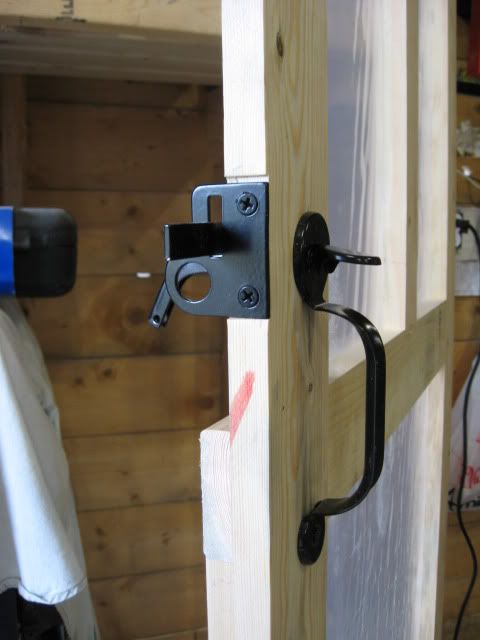 I made a slight modification to the latch. The handle was pulling through so I drilled a small hole in the handle and installed a brad nail.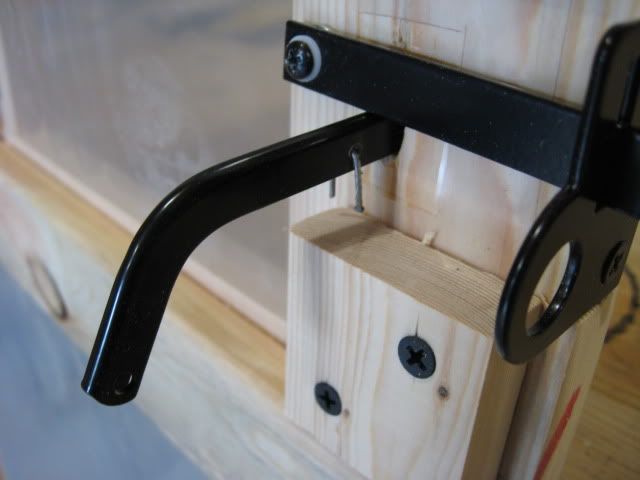 Finally here is the completed door. Note that the hinges are also installed. The second pick you can see the bracing. All those little black dots are drywall screws.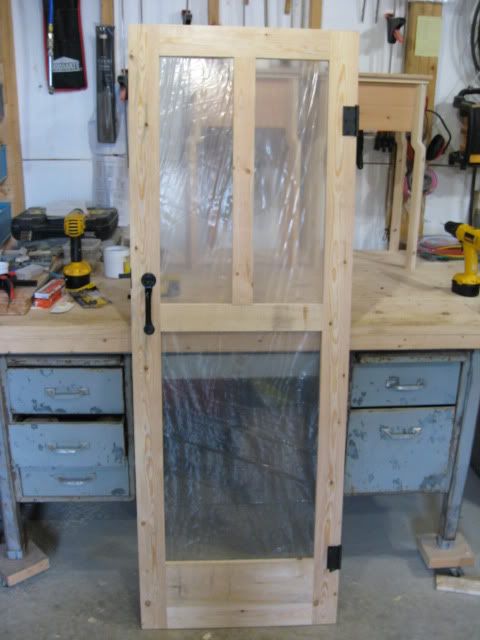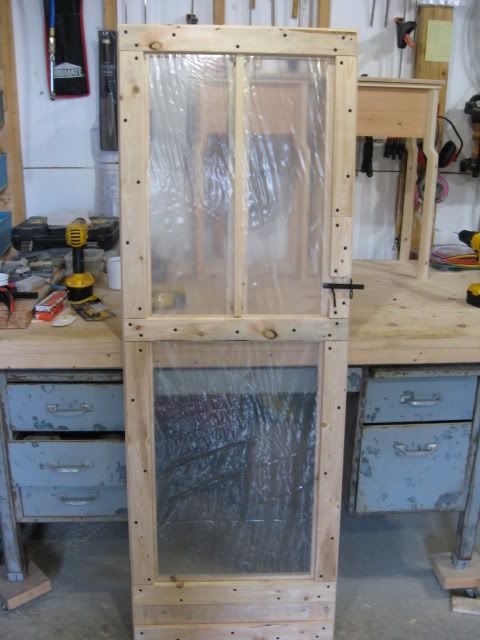 Finally here is the detailed drawing that I used for the construction. For those not familiar with construction drawings or lingo you may find it a little confusing.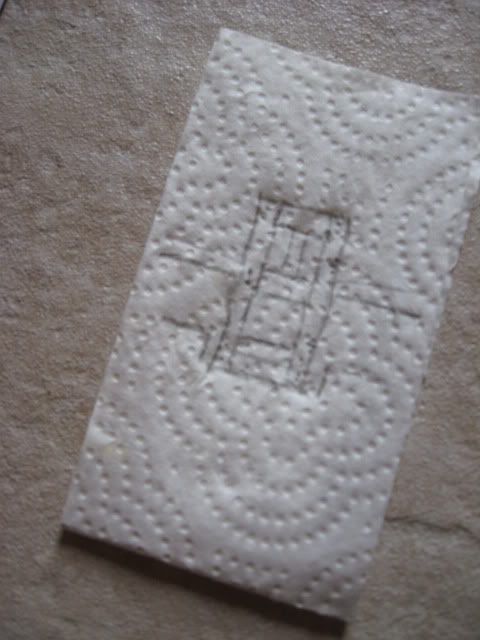 I will hopefully install it tomorrow.
-- BLOG - http://www.colorfulcanary.com/search/label/Zuki
---