I started this evening's work right after supper attaching the hinges to the vents. I picked up a couple of pair of cabinet door hinges for $2 a set. I had to do a little chisel work so that they would fit properly.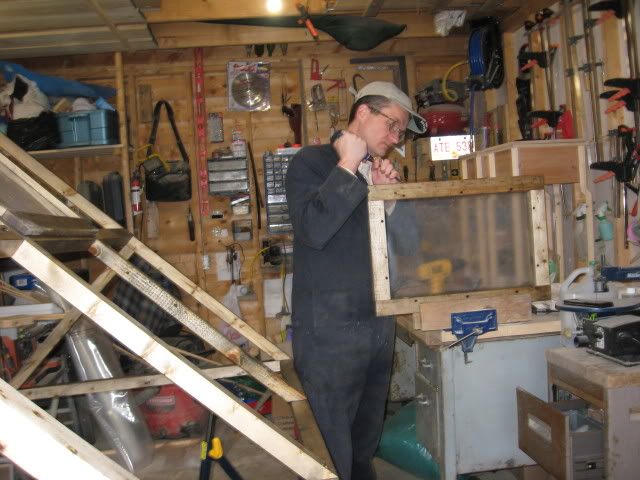 Once again here is the finished roof frame off the floor for easy access. I later regret having it off the floor or at least not having it clamped to the stands.
Here I am attaching the plastic to the front.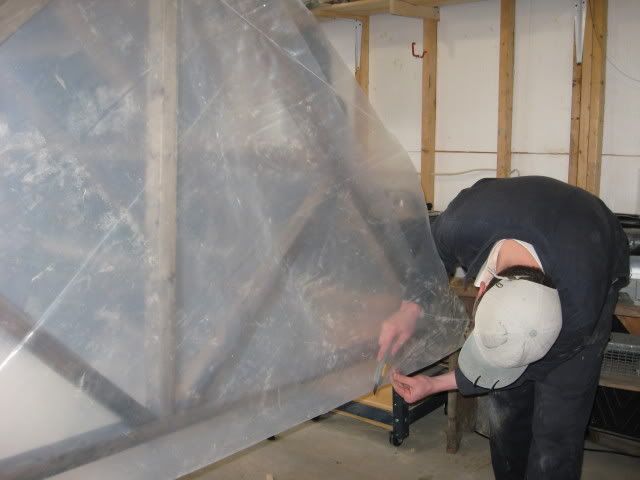 Using the clamps again to hold the plastic prior to staples.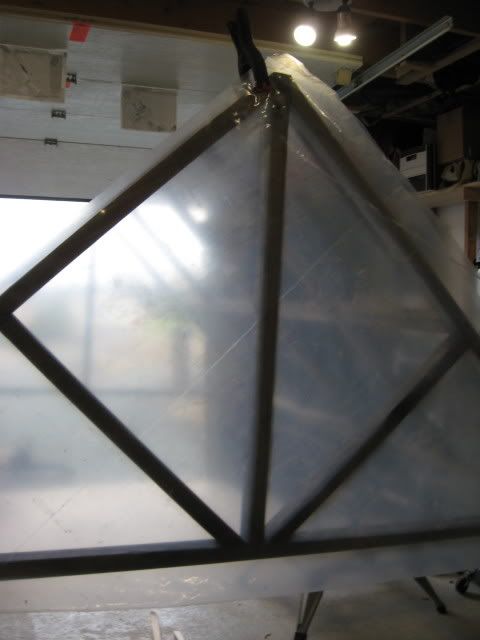 Back of the roof completed.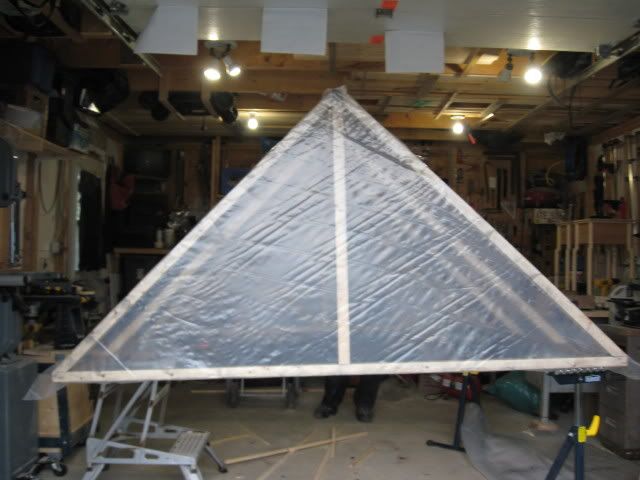 View from underneath showing the front and back
When unfolded the poly was 10ft long. It was plenty long to cover front to back.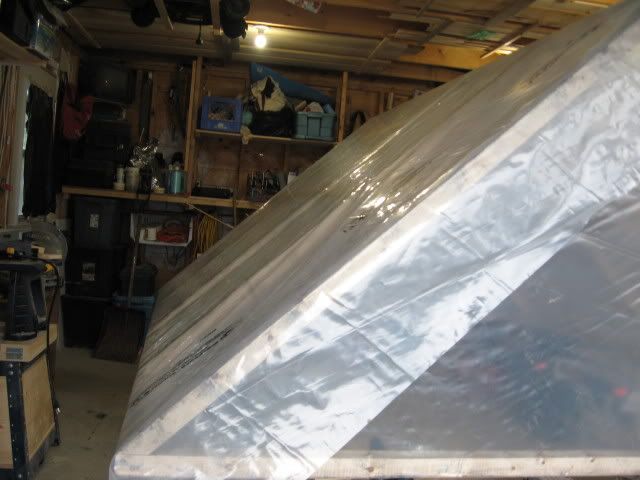 A couple of pics of the finished product without the strips.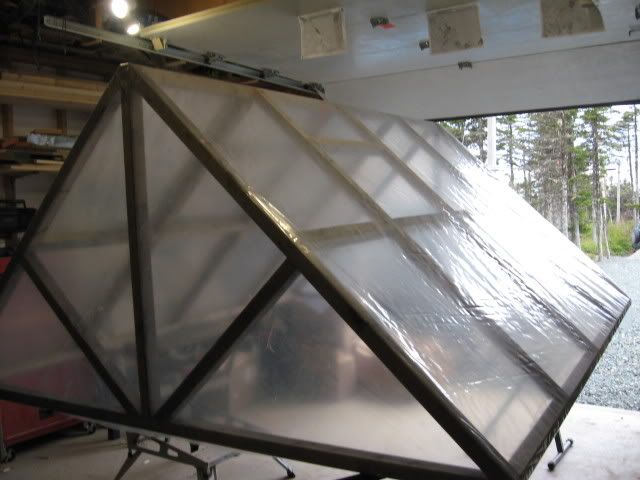 DWs hand cutting out the vent hole.
Me attaching the vent. This one was a little tight so I had to do some trimming with a hand plane.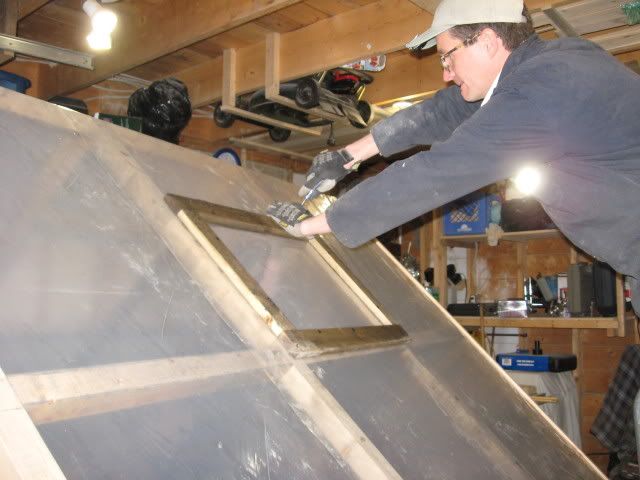 Vent installed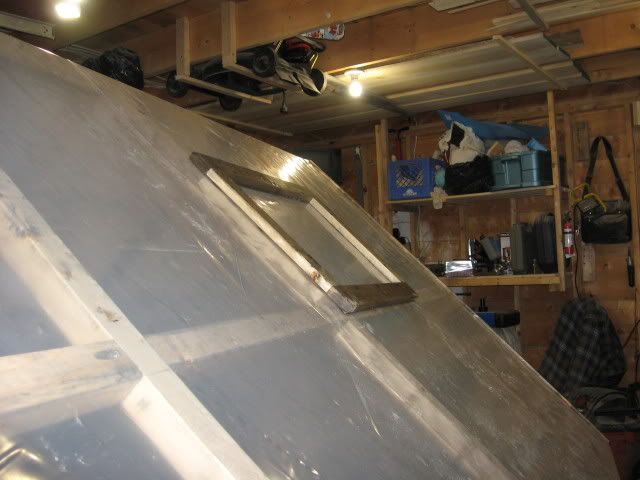 Finished with the strips and on the floor. Remember I mentioned about being up on stands and not clamped . . . well when I was up on a step ladder installing one strip I leaned a little to hard on the roof and pushed it off the stands. One stand went through the plastic. ARGGGGGGGGG. In these pics we had replaced it. Can you see the fix?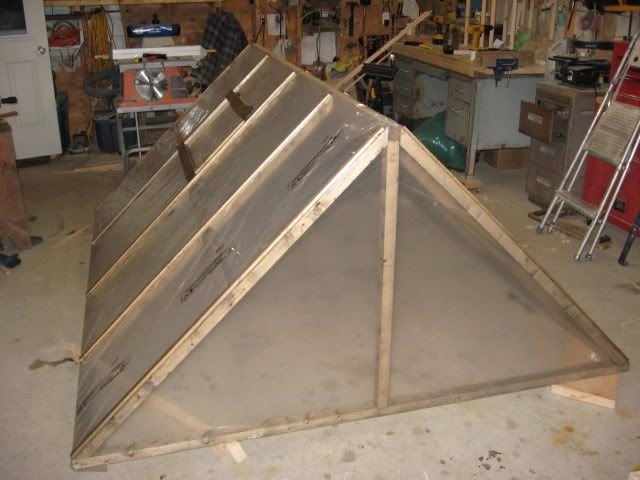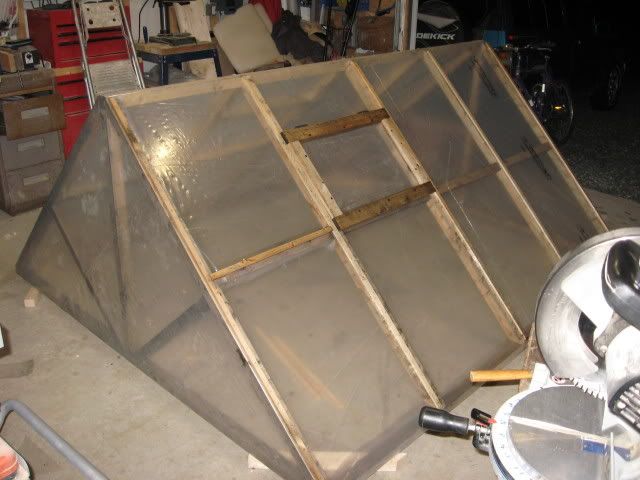 -- BLOG - http://www.colorfulcanary.com/search/label/Zuki
---