I started by drilling holes through the top plate of the walls. When we install the roof I will redrill the holes through the roof frame so that I can bolt it all together.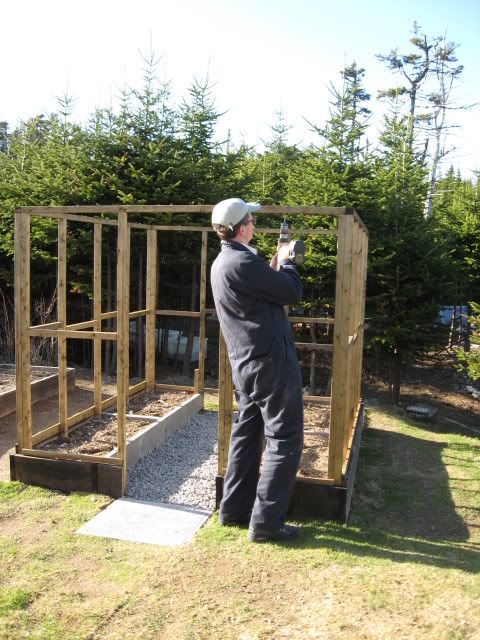 We unrolled the poly around the greenhouse and cut it. We then unfolded it and started attaching. Here I am marking it with a Sharpie so that we will have 6' overlap on the top plate.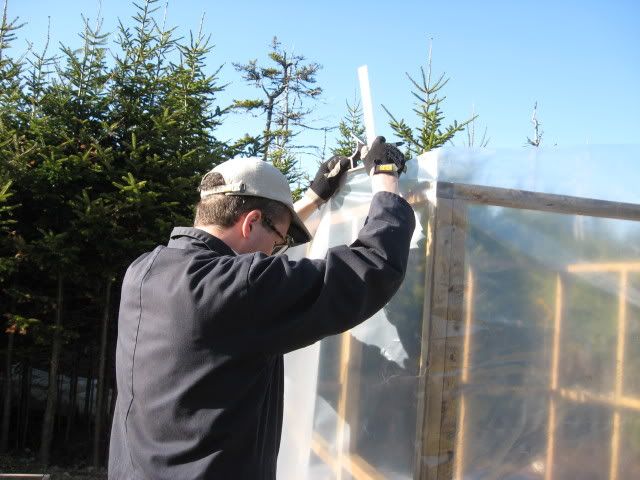 Going around the sides. This is definitely a 2 person job. DW has taken a break to take a pic. I'm marking again.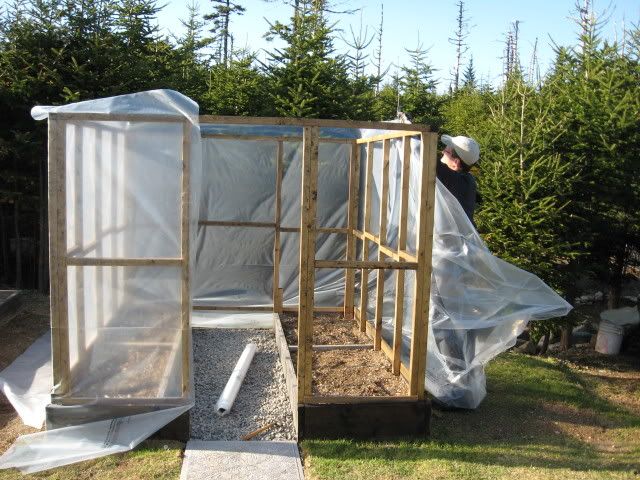 Here is an inside pic.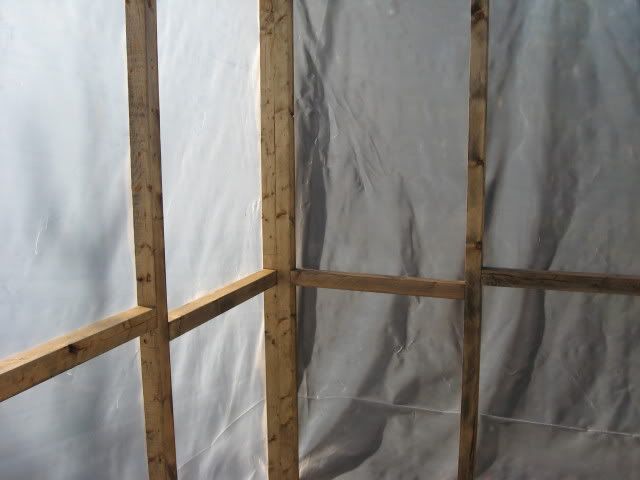 That 6" that I marked, here I am folding it over the top plate and stapling to the inside.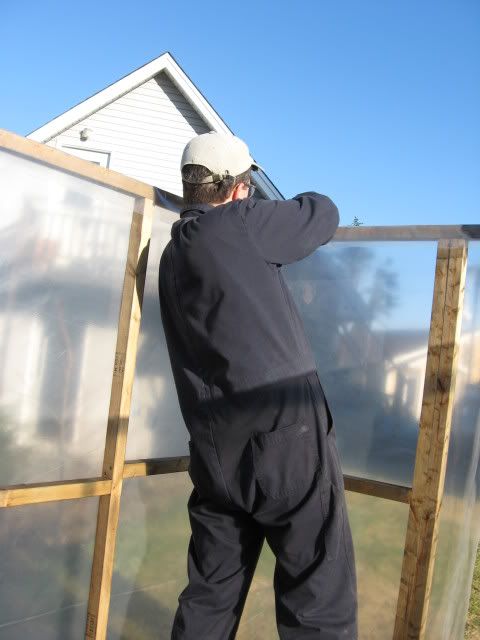 More stapling. That is a spring clamp to my right temporarily holding up the poly.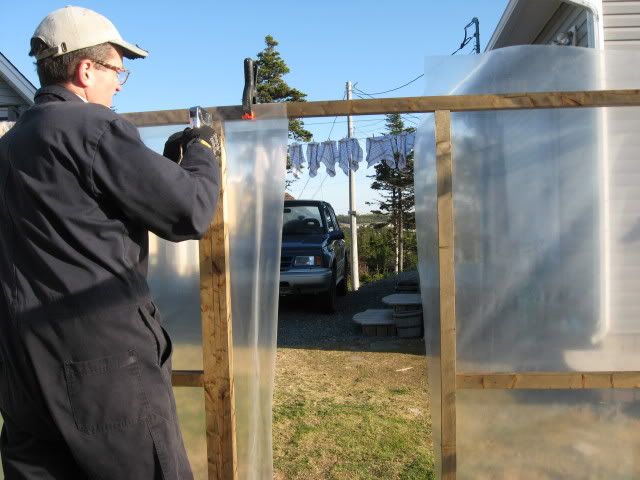 Here it is almost all installed.
Another view from the garage deck. DW is going to cut off the excess at the bottom.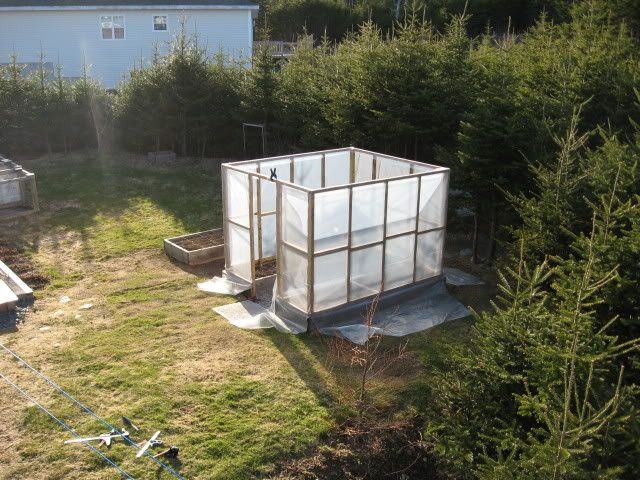 Not really sure what I am doing in this one. Oh . . . I remember. I'm installing 3/8 x ¾ strips of pine sandwiching the poly between it and the frame. There was no way the 3/8 staples will hold the plastic so I ripped some D4S pine. I'm using 1 ¼ brads shot on an angle.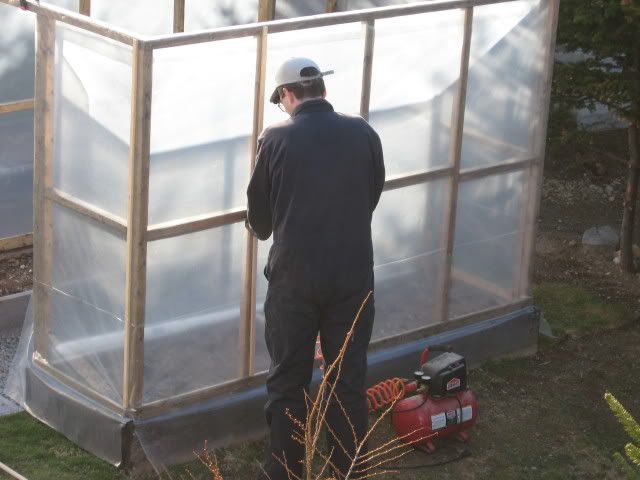 This is a better shot.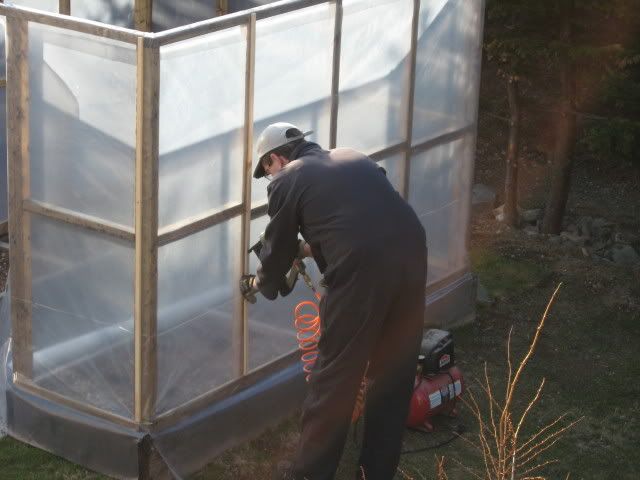 Me with a goofy smile and DW taking a pic from the second floor of the house.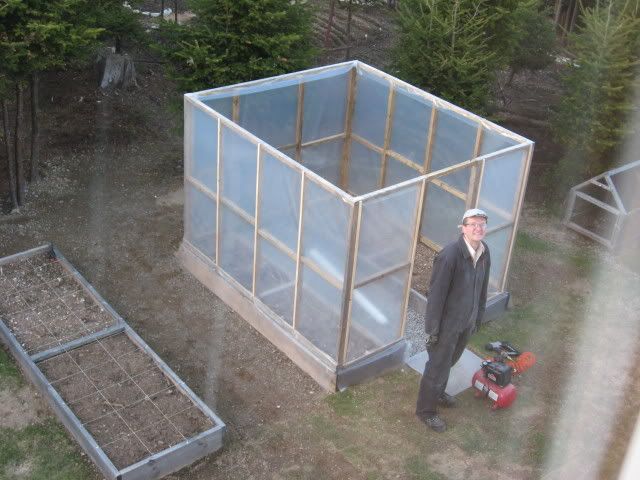 Pretty much done here. Some additional trim work to do.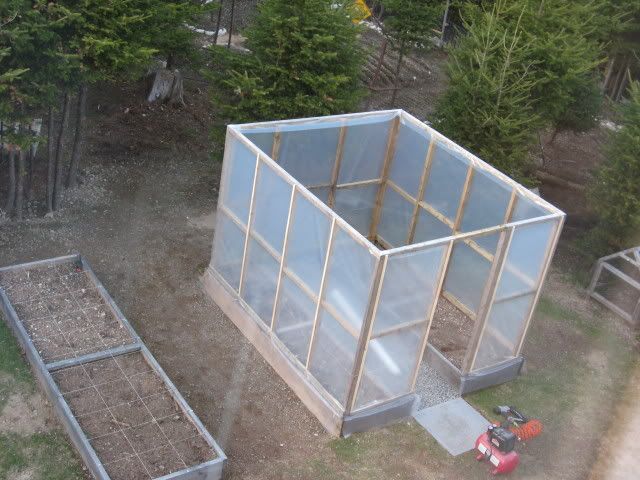 -- BLOG - http://www.colorfulcanary.com/search/label/Zuki
---