All good horror flicks come in threes . . . so the blog will end after the third instalment.
I had DW sketch out a couple of eyes on the head of the ghost as my freehand for circles is shaky at best.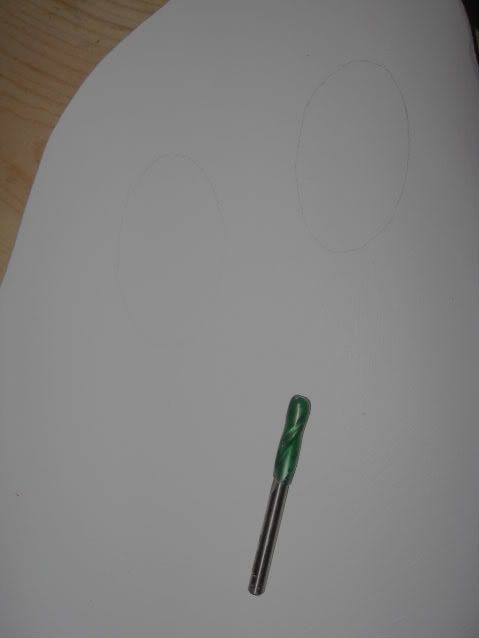 I then broke out the plunge router and my newly purchased upcut spiral bit from Lee Valley (shameless plug for sponsor – wink wink) to gouge out the eyes.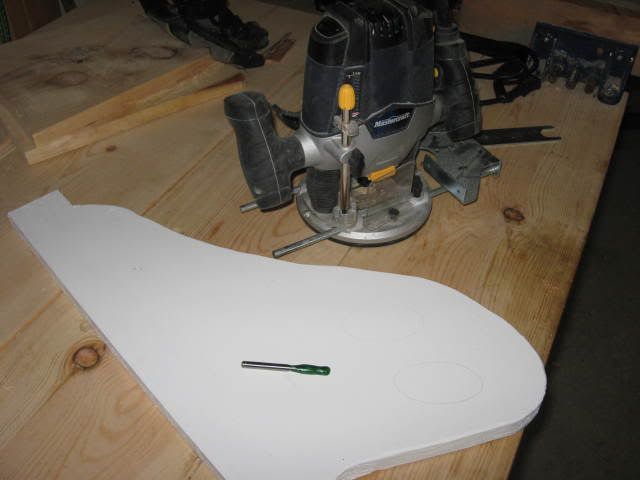 After blackening the ghost's eyes it was on to the assembly and voila . . . I have a Ghost Sign.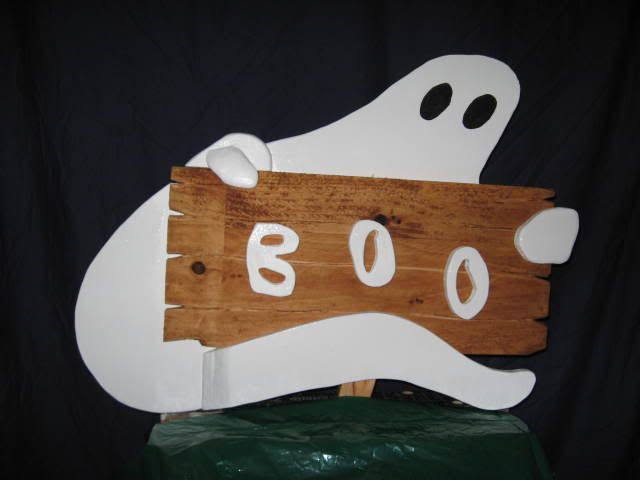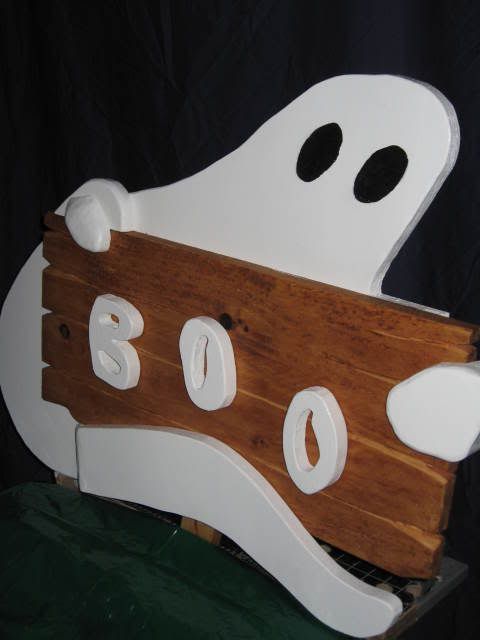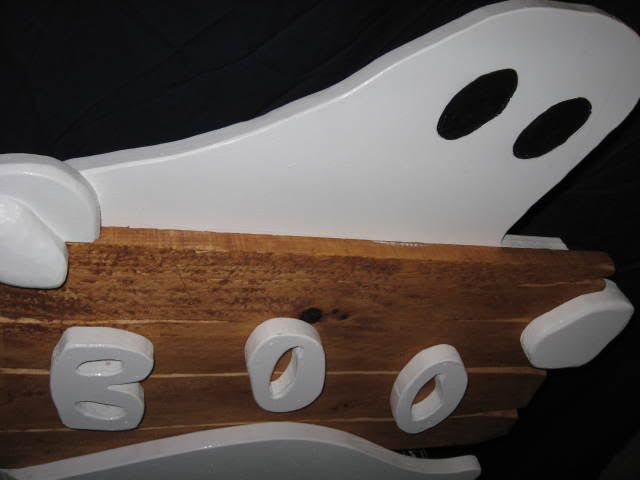 My creative juices were really flowing when thinking of what to put on the sign so I decided on "BOO". I popped the letters on with a brad nailer so that the letters could be removed to spell other scary words such as "OO" . . "OBO" and the ever scary "OOB".
Thanks for following.
-- BLOG - http://www.colorfulcanary.com/search/label/Zuki
---