I was late getting home this evening so my time was limited in the shop. My main task was to plug all the holes where I used screws . . . not the pocket screws as they are all hidden.
I popped the fence on the BS and lined everything up. This is the first time I used the fence . . . its 4" high and came standard with the saw. I like it.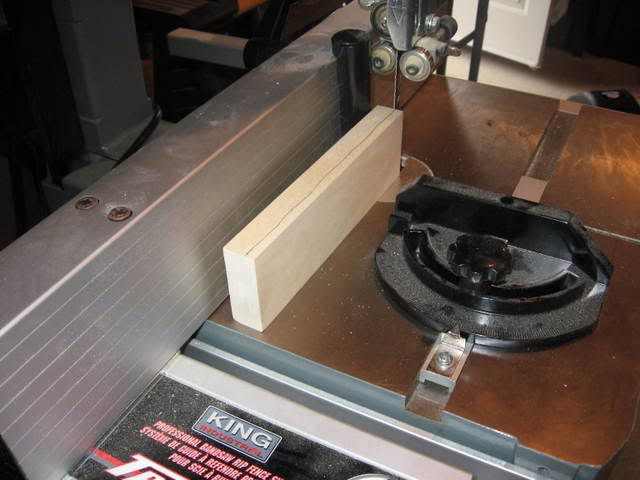 After I ran the plugs through I was left with this.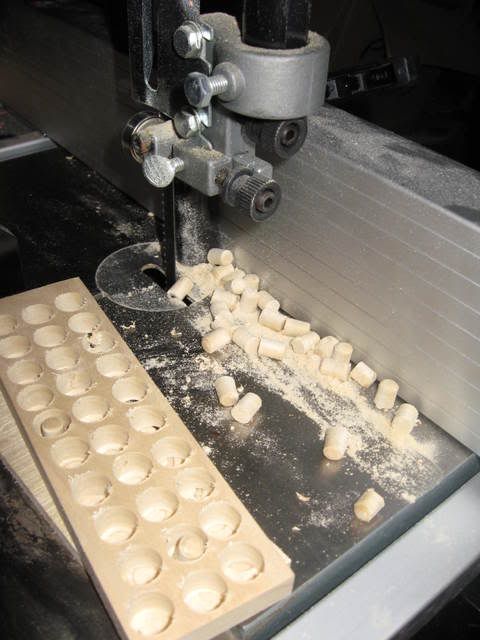 Instead of using any type of wood glue to hold the plugs I use a secret formula . . . here it is. And its not some weird type of blueberry jam . . . it's the clear liquid in the bottom. However the liquid is edible and its primary use is in the food industry. Can you guess what it is?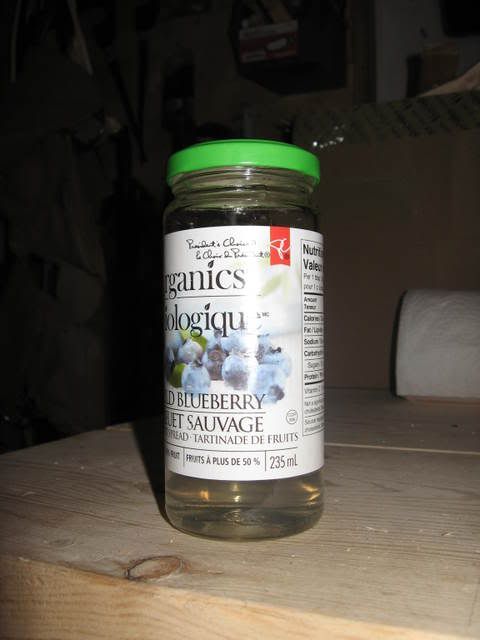 And here is the chair all plugged up. I dipped each plug in the "secret formula" and tapped them in each hole with a small hammer. The formula should dry in about an hour or so and will hold the plugs tight. Oh . . . when looking at the picture I realized that I missed one screw hole. Darn !!!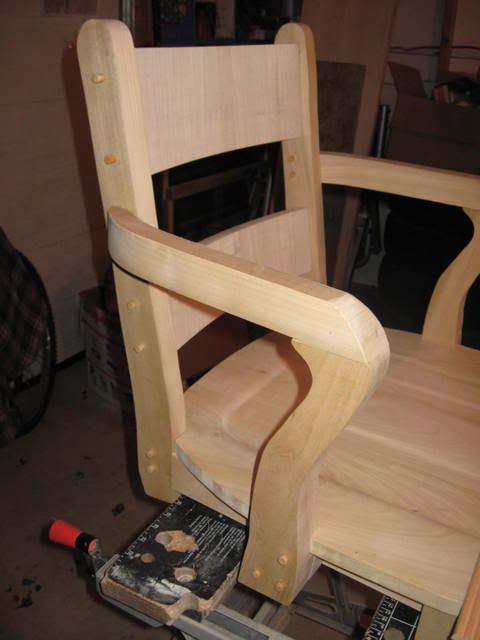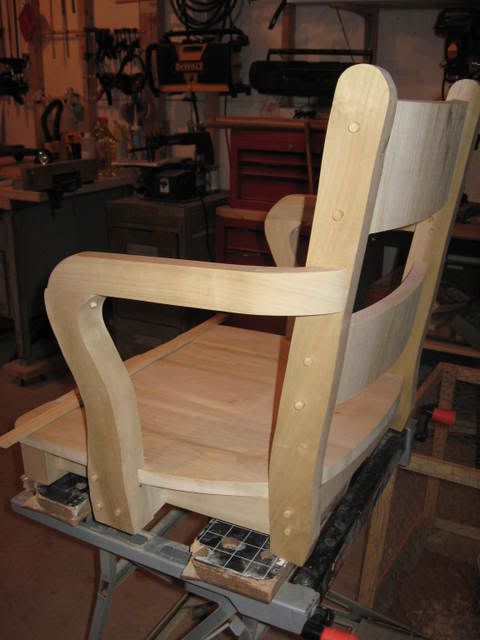 Next step is cut them all flush, sanding, clean the base and connect it with the chair.
-- BLOG - http://www.colorfulcanary.com/search/label/Zuki
---