I have not been out of the shop for a couple of days and I had a little mishap on Friday while staining the deck. 99.9% of the time when I am outdoors I am wearing coveralls . . . what I wear underneath is determined by other factors. :-) On Friday I said to myself "self, why not get some sun on your white skin and vitamin D into your system" . . . "I said sure, why not." For the 2 hours outside in the sunshine I wore a pair of trunks. Well . . . my entire back, one thigh and both forearms got as red as a lobster. Ouch !! I had difficulty sleeping and Saturday I was not quite "right" . . . so I decided to not go near power tools. I'm not quite 100% today, but I can move around with only a little discomfort.
Last time I left trying to figure out how taper the arms. I decided on using the BS as it tilts to 45.
Next I had to notch out the arms so they would fit over the seat and make a couple of spacers to go between the arm and side stretchers.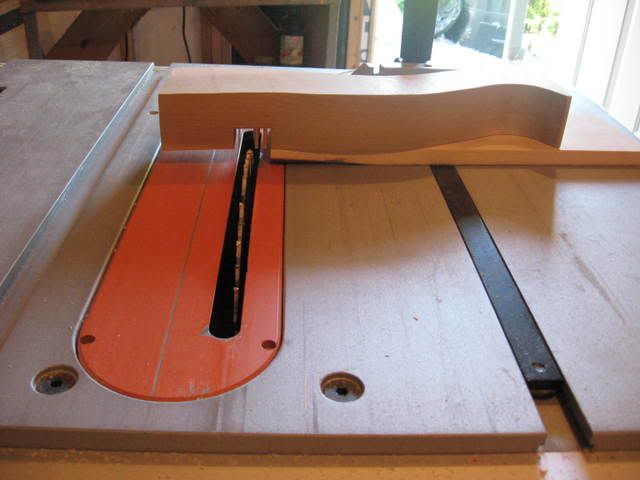 Arms installed.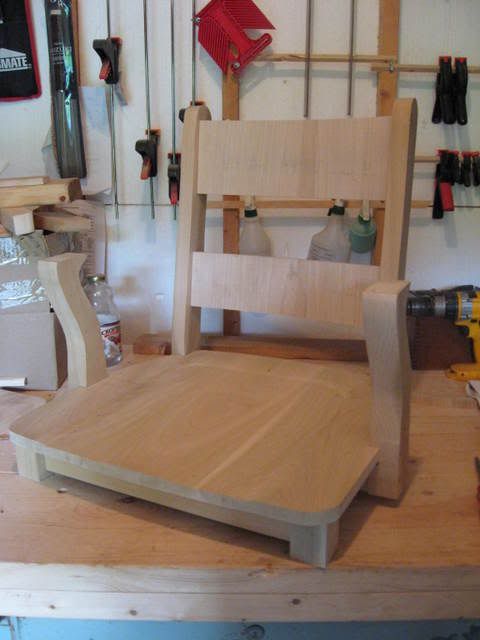 Here is the chair ready for final sanding and touch-ups.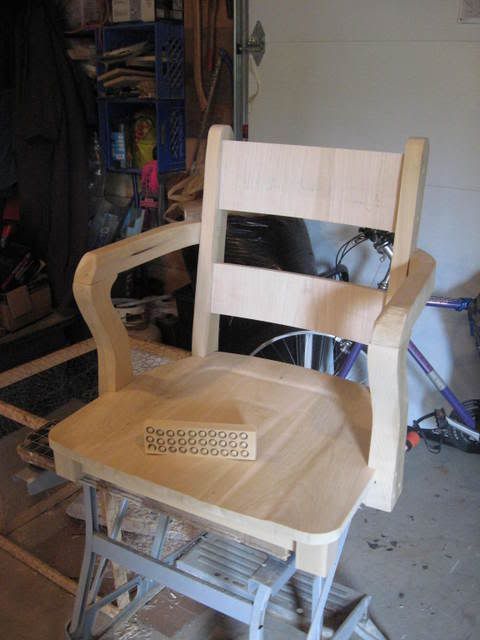 A mess of plugs to fill the screw holes.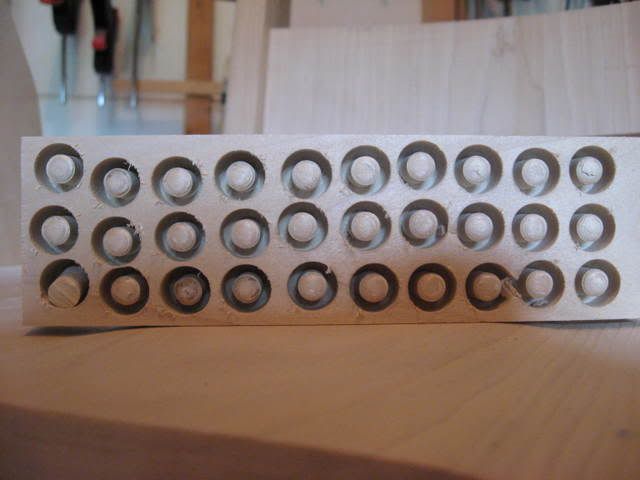 The base that will attach to the seat. This is the "junk" piece of the project.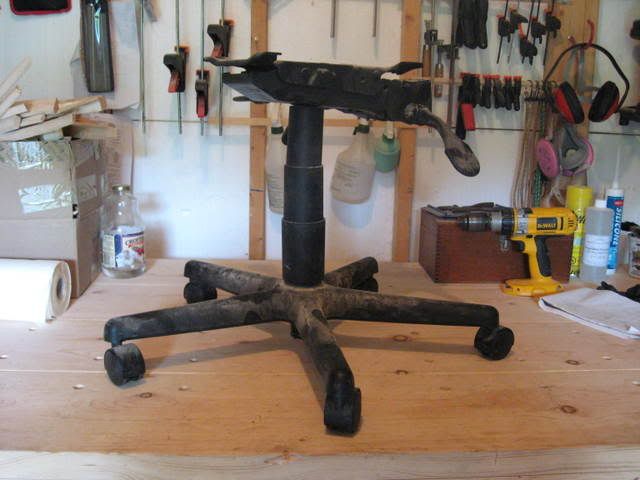 -- BLOG - http://www.colorfulcanary.com/search/label/Zuki
---