This is where I started tonight – I attached the back to the seat of the chair.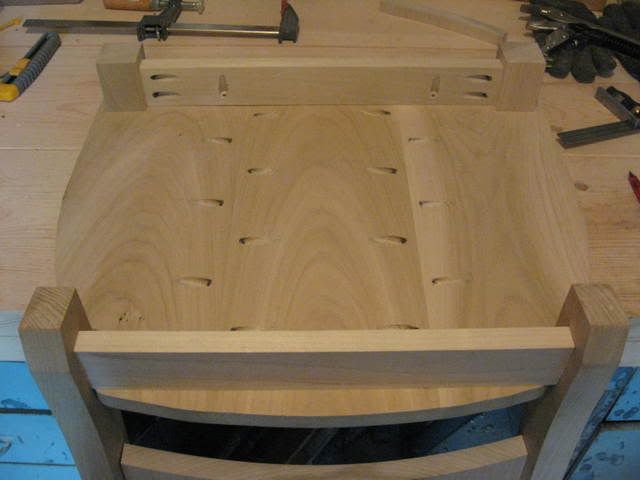 This is what it looks like when everything underneath is attached – front, back and side stretchers.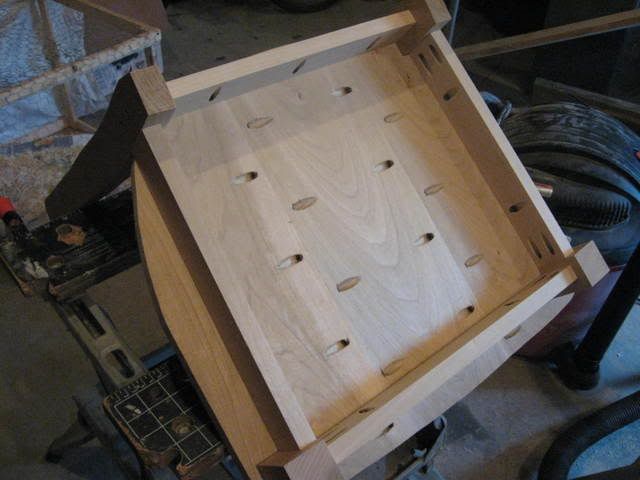 Next on the list is the arms. I placed them up against the chair to see what it will look like.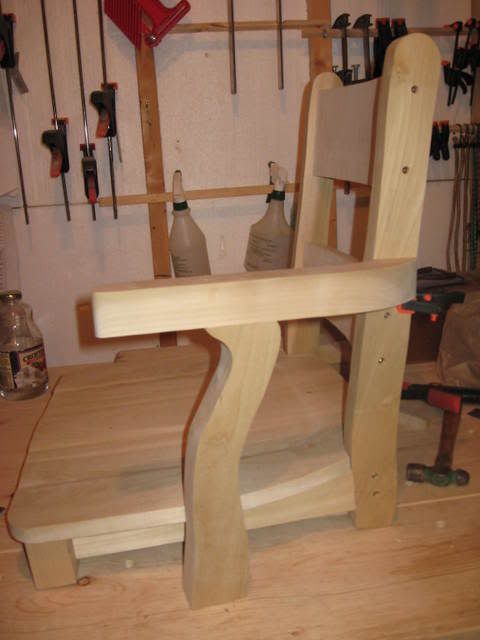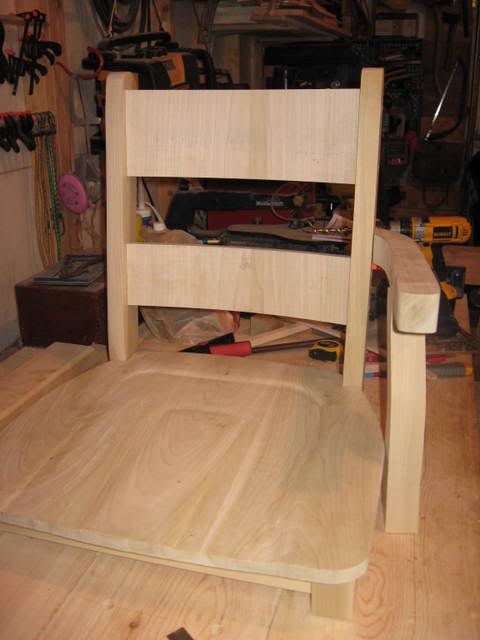 I then cut the end of both arms to match with the uprights. The next step is to remove the area that I have marked in red. The area to be removed would taper into the front curve.
I'm debating a 45 degree router bit, make a jig for the bandsaw or use a spokesheve (I would have to go buy one). Any suggestions?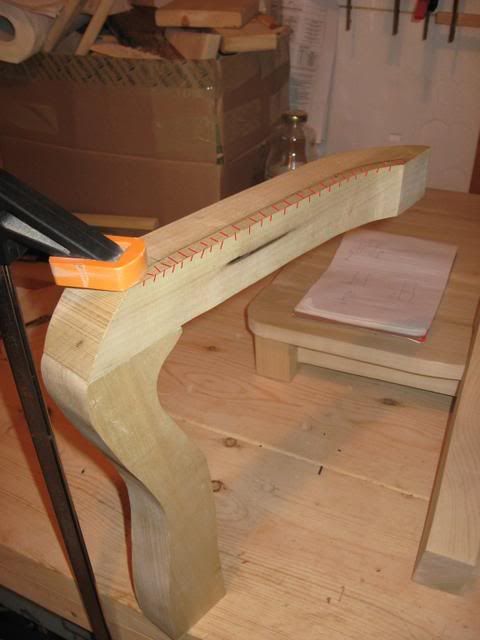 -- BLOG - http://www.colorfulcanary.com/search/label/Zuki
---